Guiding you through the challenges of the life sciences landscape

November 27, 2023

Clinical trials are inherently complex and challenging to navigate and the right technology can help. Sponsors struggle deciding which technology is right for their study requirements.
Medidata's clinical trial roadmap illustrates the key considerations and technologies that add the most value at each step of a trial. No matter where you are in your trial process, design and planning, start-up, collecting and managing patient data, or closing out, our experts have provided this roadmap showing how to bring your trial to a successful conclusion.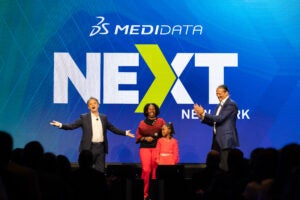 NEXT New York
NEXT New York 2023 was one for the record books! Over 800 life sciences professionals learned from over 50 industry experts, networked with peers, and experienced the future of clinical trials. 
NEXT New York On Demand lets you relive your favorite sessions, or if you weren't able to attend, you can listen to all the keynote and breakout sessions. 
Mark Your Calendar for NEXT 2024:
London: February 27
Frankfurt: March 12
Basel: May 14
Seoul: June 4
New York: November 12 - 13
Stay tuned! Additional dates and locations to be confirmed.
New Data Integrations to Accelerate Clinical Trials
One of the most exciting announcements at NEXT New York was the one sharing our newest data integration solutions:
Clinical Data Studio and Health Record Connect 
Read the announcement to learn more about how these innovations will provide an expanded perspective where patients are engaged as lifelong partners in clinical research, and where the clinical data lifecycle is accelerated with AI to deliver insights that will transform how studies are designed and executed.

Knowledge Hub: What's New
We are pleased to announce the launch of the Knowledge Hub Blog, your best source of Knowledge Hub updates and announcements! Learn more about the blog and how to subscribe in our first post.
Clinical Minds Blog Highlights
In case you missed any of our recent blog posts, we're sharing links to a few recent articles. Be sure to bookmark the Clinical Minds Blog webpage and check back frequently for our latest industry insights. 
Navigating Complex Clinical Trials with a Flexible and Scalable RTSM Approach
Overcoming Big Roadblocks in CTMS Implementation – Expert Insights on Data Migration
Optimizing Your Endpoint Adjudication Process Today and Beyond
Subscribe to Medidata MediVoice, our LinkedIn newsletter for the latest patient insights and clinical innovations.


Collaborative Clinical Trial Financial Management News
From payment processing and diversity to the art of budget development, you'll find valuable insights in each edition of POP.

Medidata Recognized as Leading Clinical Data & Analytics Platform Provider

"A robust repository of clinical data with an end-to-end platform encompassing all aspects of the clinical trial process." That's how Everest Group described Medidata's platform in its recent "Life Sciences Clinical Data and Analytics (D&A) Platform PEAK Matrix Assessment 2023."
Everest recognized Medidata as a leader due to its longstanding industry presence, the breadth of its analytics capabilities, and its wide partnership network. Read the full release here.

Sustainable Solutions for Our People & Planet
Medidata's mission is to power smarter treatments and healthier people. Our sustainability initiatives directly reflect that. Medidata and our parent company, Dassault Systemes, are committed to promoting better health while reducing environmental footprints, through decentralized technologies that make clinical trials more efficient while preserving time and resources.


Meet Your Subject Matter Experts
Andrew Creedon, Solution Sales Specialist, Connected Data
Andrew's focus is on developing cloud-based imaging strategies, end-user process optimization, and data integrations, to expedite image analysis and data reconciliation for Medidata's customers. He is passionate about the democratization of medical imaging across the healthcare and life sciences space.
Andrew has worked in the medical imaging space for over a decade. In that time, he has managed engagements with 19 of the top 20 US Adult and Children's hospitals, major CROs/iCROs, enterprise sponsors, and device companies. He has deployed 100+ clinical imaging studies, built out EDC + imaging integrations, and embedded web based DICOM uploaders and ZFP DICOM viewers into 3rd party platforms.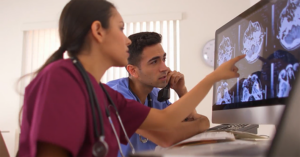 Learn about Rave Digital Imaging (video)
The Latest from Dassault Systemes
Virtual Twin and MES Enable Innovation in Manufacturing
Top life sciences companies know it is a race against time to gain the leading edge in the market. Rising demand for personalized healthcare and rapid innovation and development of new products needs to happen in the shortest time and requires greater agility in manufacturing in order to deliver the products to customers quickly.