Guiding you through the challenges of the life sciences landscape

September 13, 2023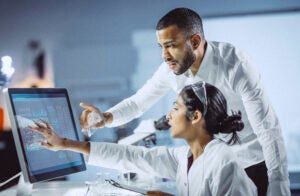 Medidata Recognized as Leading Clinical Data & Analytics Platform Provider

"A robust repository of clinical data with an end-to-end platform encompassing all aspects of the clinical trial process." That's how Everest Group described Medidata's platform in its recent "Life Sciences Clinical Data and Analytics (D&A) Platform PEAK Matrix Assessment 2023."
Everest recognized Medidata as a leader due to its longstanding industry presence, the breadth of its analytics capabilities, and its wide partnership network. Read the full release here.

Medidata Earns Top Spot as Most Preferred EDC Provider
Medidata's Rave EDC (electronic data capture) was rated the pharmaceutical industry's preferred provider of EDC solutions in a new report by Industry Standard Research. This report also identified Medidata's Rave EDC as the No. 1 most recently used EDC system across the industry.
Read the full release here.
Medidata Launches SiteTech Board
In partnership with the Society for Clinical Research Sites (SCRS), Medidata has introduced a SiteTech Board to help drive innovation. 
Perspectives on Navigating the DCT Data Landscape with ACRO
A group of industry experts talk about ACRO, the role of the DCT Working Party, and the tools available to sponsors, study teams, CROs, and regulators. They share insights and take a look at what's ahead. 
Diversity in Clinical Trials
It's been over a year since the FDA issued their updated draft guidance for the industry on developing plans to increase racial and ethnic diversity in clinical trials. How have pharmaceutical companies changed their clinical trial strategies since then, and how can they set themselves up for success?
Watch the Intelligent Trials webinar
Empowering the Transformation from Clinical Data Management to Clinical Data Science
How can technology help clinical data science evolve in a rapidly developing environment? Medidata experts examine three critical pillars that enable this transformation.

Upcoming Events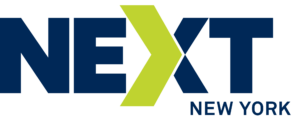 NEXT New York
November 7 & 8
Join us for the most valuable event in Life Sciences! At NEXT New York, you can connect with hundreds of the best and brightest across pharma, clinical research, and medtech, learn from industry leaders, and get an exclusive look at Medidata's latest innovations and roadmap for the future. 
Other upcoming industry events

Collaborative Clinical Trial Financial Management News

From payment processing and diversity to the art of budget development, you'll find valuable insights in each edition of POP.
Sustainable Solutions for Our People & Planet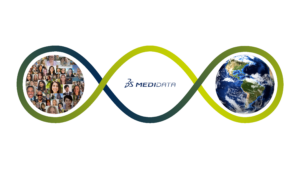 Medidata's mission is to power smarter treatments and healthier people. Our sustainability initiatives directly reflect that. Medidata and our parent company, Dassault Systemes, are committed to promoting better health while reducing environmental footprints, through decentralized technologies that make clinical trials more efficient while preserving time and resources.
Meet Your Subject Matter Experts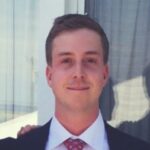 Andrew Creedon, Solution Sales Specialist, Connected Data
Andrew's focus is on developing cloud-based imaging strategies, end-user process optimization, and data integrations, to expedite image analysis and data reconciliation for Medidata's customers. He is passionate about the democratization of medical imaging across the healthcare and life sciences space.
Andrew has worked in the medical imaging space for over a decade. In that time, he has managed engagements with 19 of the top 20 US Adult and Children's hospitals, major CROs/iCROs, enterprise sponsors, and device companies. He has deployed 100+ clinical imaging studies, built out EDC + imaging integrations, and embedded web based DICOM uploaders and ZFP DICOM viewers into 3rd party platforms.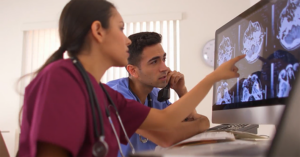 Learn about Rave Digital Imaging (video)
The Latest from Dassault Systemes
Virtual Twin and MES Enable Innovation in Manufacturing
Top life sciences companies know it is a race against time to gain the leading edge in the market. Rising demand for personalized healthcare and rapid innovation and development of new products needs to happen in the shortest time and requires greater agility in manufacturing in order to deliver the products to customers quickly.
From the Archives
The DCT Power Hour
This breakout session from NEXT New York 2022 features insights from sponsors, CROs and industry associations on the evolution of DCTs.