Successfully Implementing DCTs by Medidata
You're Invited!
Successfully Implementing DCTs by Medidata
On the night of Thursday, March 16th, we will be having our next Executive DCT dinner meet-up to explore proven approaches for successful DCT implementation from the sponsor, site and patient perspective!   
We've listened to your feedback and evolved the discussion to include:
Site experiences on adding new tech into existing workflows

Large Pharma use cases of successful DCT execution 

Patient perspective from those who have participated in DCTs 
. The evening will provide you with:
New strategies for handling the change management required for DCT adoption 

Ways to avoid the pitfalls of poor site and patient experience

Considerations for new DCT technology implementation
Location:   The Metuchen Country Club
                   244 Plainfield Road, Edison, NJ 08820
Date:          Thursday, Mar 16th 
Time:          6:00PM – 9:00PM EST
This is a unique opportunity to learn about industry best practices while meeting new industry colleagues in your area who are also delivering on DCTs.
Space is limited, please register.
Panelists will include: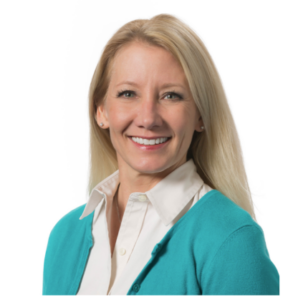 Tiffany McGinnis
Country Head, Site Management, North America, Bayer
Tiffany McGinnis is a results-driven Clinical Research professional with 23+ years of operational experience. She has experience in leading people and projects in both sponsor and CRO organizations. Ms. McGinnis was the founding leader of the Bayer global DCT readiness initiative in 2019, leading the organizational strategy and preparing the environment for modernizing clinical trials before formal adoption of DCT into the organization. She actively contributes to patient engagement, enhancing diversity enrollment in clinical trials, and strategic planning transformation initiatives in her current role as Senior Advisor, Clinical Operations- Americas. Ms. McGinnis is passionate about removing barriers, supporting innovative approaches, gaining efficiencies, and improving the ecosystem to make modern clinical trials possible.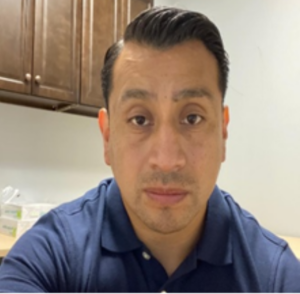 Jose Flores
Regional Research Clinical Manager, Circuit Clinical
Jose Flores is a Regional Research Clinical Manager at Circuit Clinical with 10 years of clinical trial experience specializing in Dermatology, Allergy, and Vaccines trials. Jose is on his way to earning his Associates Degree in Chemistry in 2024 from Hudson County Community College. In August 2020, Jose joined the team at Circuit Clinical during COVID-19 pandemic to help achieve expansion of Circuit Clinical outside Buffalo NY. He successfully managed and completed COVID-19 diagnostic test trials and RSV Phase 3 Vaccine trials. Previously, Jose worked at TKL Research for 7 years in various roles from Lab technician to Staff supervisor for Nurses and PIs.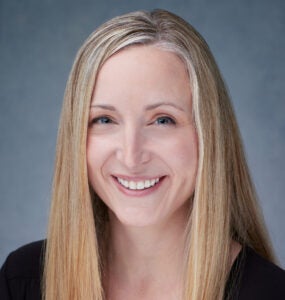 Lauren Johnson
Patient Recruitment and Retention Solutions Director, Seagen
Lauren Johnson is a Patient Recruitment and Retention Solutions Director at Seagen, a global biotechnology company dedicated to developing revolutionary therapies with real impact. Lauren works across the organization with outside departments as well as in close collaboration with study team leaders to create a solid infrastructure for early enrollment planning activities through recruitment and retention of study participants. Her priority is reducing all patient and site burden and her strategic focus is on data-driven decision-making, best practice execution, and proactive risk-mitigation. Lauren started her career in the industry in clinical operations 18 years ago at Sanofi before she found her passion in patient recruitment and retention, serving in various management and leadership roles for the past 12 years at PRA and ICON before joining Seagen.
Speakers will include: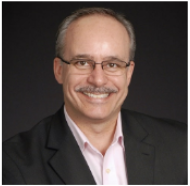 Michael Tucker
Managing Partner, Patient Cloud, Medidata
Michael is a Managing Partner of Medidata's Patient Cloud solutions team, providing leadership and expertise as an advisor to clients, partners, and the Medidata teams as a subject matter expert in decentralized clinical trials and patient centric technologies. Over the last decade, Michael has worked collaboratively with sponsors, CROs, regulators, ethics committees and researchers around the world to pioneer the use of decentralization technologies to support fundamental changes in the way we conduct clinical trials. His 30+ year career in medical research includes nearly a decade with the US government conducting and supporting surgical & preclinical research and more than two decades working in the commercial sector to provide technology solutions that improve and support preclinical and clinical research. Michael has been a participant in two clinical trials, bringing a unique perspective to the use of clinical technologies. Michael is a decorated veteran of the United States Navy and resides in Austin, Texas where he also serves his community as an elected public official.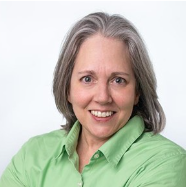 Alicia Staley
VP, Patient Engagement, Medidata 
Alicia has over 20 years of experience in software design and information systems management. She has a Mechanical Engineering Degree from Syracuse University and from Boston University with a Masters of Information Systems and an MBA. At Medidata, Alicia works to infuse the patient perspective throughout the product development lifecycle and help engage patients in novel ways.
Alicia is also a three-time cancer survivor, first diagnosed with Hodgkin's disease as a sophomore during college. Over the past 10 years, she's applied her engineering background to improve the patient experience for those dealing with cancer. With an extensive network of patient advocates and non-profit organizations, she collaborates with a wide range of stakeholders to help improve processes and policies that impact cancer care. 
An early adopter of social media, she co-founded #BCSM, which attracts over 1,000 global participants each week to its scheduled online discussions. Since its launch, #BCSM has been showcased at SXSW in 2013, 2014, 2015, and 2017 and is recognized as the gold standard for disease-specific social media networks. She's co-led numerous research studies on how patients share information in online forums.
As a champion of patient advocacy and engagement, she understands the critical issues facing patients seeking to engage in clinical research. With a keen focus on improving access to clinical trials, Alicia is passionate about making a difference for patients seeking clinical trials.