Utilizing Patient Centric Solutions to Address Patient Burden in Rare Diseases
Webcast
Utilizing Patient Centric Solutions to Address Patient Burden in Rare Diseases
Developing drugs and new therapies for rare diseases face enormous challenges. Efficiency is key to bringing novel therapies to market as soon as possible, especially with an immediate need for integrating virtualed solutions in the clinical trial lifecycle. Understanding the patient perspective for delivering optimal patient experiences in rare disease populations is critical for improving retention and trial completions.
In this webcast, our speakers discuss why it's so important to include the rare disease patient perspective when developing clinical trials, including:
Unique burden patients with rare diseases face in clinical trials

Understanding the importance data plays for the patient in trial, and why data return is critical for these patient populations

How the design studios Infuse the patient voice in solution design

What a patient design studio operates like
Speakers:
Dave Bjork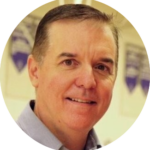 Patient Advocate, Founder, Research Evangelist Podcast
Dave Bjork is a research evangelist and patient advocate. He joined FRAXA Research Foundation in February 2017 as Director of Community Relations. He has more than 25 years of progressive experience in nonprofit marketing, patient advocacy and fundraising leadership roles including Vice President of Development, National Foundation for Cancer Research, Bethesda, MD. In this role, he launched several fundraising programs and became known as the "Cancer Research Evangelist" because of his dedication and commitment to basic scientific research. 
A lung cancer survivor, Bjork has made it his life mission to connect individuals, biopharma companies, academic institutions and other key influencers to forge strong partnerships to focus on research. In his role at FRAXA, he is actively building strong relationships with Fragile X families and the scientific community. He also advocates for the important role patient groups play in working with the biopharma industry. Bjork earned a BS in Economics and Finance from the Wharton School at the University of Pennsylvania.
Alicia Staley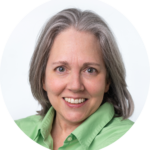 Sr. Director, Patient Engagement
Alicia has over 20 years of experience in software design and information systems management. She has a Mechanical Engineering Degree from Syracuse University and from Boston University with a Masters of Information Systems and an MBA.  At Medidata, Alicia works to infuse the patient perspective throughout the product development lifecycle and help engage patients in novel ways.
Alicia is also a three-time cancer survivor, first diagnosed with Hodgkin's disease as a sophomore during college. Over the past 10 years, she's applied her engineering background to improve the patient experience for those dealing with cancer.  With an extensive network of patient advocates and non-profit organizations, she collaborates with a wide range of stakeholders to help improve processes and policies that impact cancer care.