2022 Hot Topics in Clinical Finance
Webcast
2022 Hot Topics in Clinical Finance
The site budgeting and payments processes have many hot topics.  We all know the high level challenges, but let's really dive deep into the most important topics that you live and breathe each day.  Join Medidata's experts that have been in your shoes before and can now bring an interesting perspective along with solutions.  From fair market value data benchmarks, accruals and forecasting to site budgets and global tax, we cover it all.
During this session you will hear about:
Fair market value (FMV) and the data mining process

Accrual management

Automatic payment triggers & EDC

Global site payment invoicing

Global tax

Site & patient burden and how to measure it

The power of partnership between sponsors and sites and how that affects financial management
Speakers: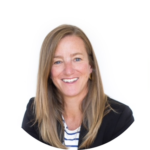 Meghan Harrington
VP, Product for Clinical Trial Financial Management, Medidata
Meghan Harrington recently joined Medidata as VP Product, Clinical Trial Financial Management and is responsible for driving the strategic direction of the Grants Manager and Payments products.  An accomplished hands-on leader with over 15 years in the life science technology industry, Meghan has significant experience in the investigator grant administration domain having led and provided oversight to the successful technology adoption efforts for clients ranging from Top 10 CROs to small and mid-size Sponsor companies.  An early clinical career focused on the psycho-social impact of long-term disease on patients sparked Meghan's interest in research and the need to bring life improving drugs to market.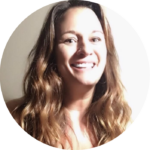 Shelley Douros
Senior Director, Product for Clinical Trial Financial Management, Medidata
Shelley Douros is Senior Director of Product at Medidata, focusing on clinical trial planning and budgeting. She has over 20 years of experience dedicated to cross-functional collaborations specific to clinical trial budgeting and forecasting, business operations, outsourcing, and investigator budget development and negotiations. Shelley has spearheaded the creation of financial lifecycle platforms for both sites and sponsors. She has served as a speaker and chair at numerous industry conferences and has authored many published articles. Shelley has a passion for uncovering pain points and identifying strategic solutions that lead to faster, effective, and mindful patient care.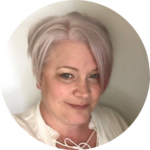 Holly Leslie
Director, Life Sciences Commercial Strategy Managing Partner, Medidata
Holly Leslie is Director of Life Sciences Commercial Strategy NAM at Medidata and brings with her more than two decades of experience across pharma, systems integration, and third-party life science vendors.  While she has a broad background in life sciences, Holly's specialty is life science back-office operations, including Payments, Contracts & Fair Market Value tools.  A strong believer in the ability of technology to bridge human gaps, she will work with clients to assess not only where they are presently, but also the desired state, to formulate the best strategy to collaboratively move the industry forward for the benefit of patients.