Accelerating Decentralized Trials with a Unified Approach to Wearable Sensors
Webcast
Accelerating Decentralized Trials with a Unified Approach to Wearable Sensors
Delivering on the promise of decentralized clinical trials requires a comprehensive strategy that incorporates multiple aspects of the patients' experience from start to finish.  The challenge lies in creating a truly interoperable solution that integrates direct patient feedback with objective data derived from a multitude of digital health technologies including wearables, sensors, and medical devices.
The focus of this webinar will include:
Strategies for engaging patients before, during ,and after trials
Defining a unified data strategy that includes data ingestion and normalization
Addressing data privacy concerns based on varying global requirements
Real-world case studies spanning multiple therapeutic areas
Speaker: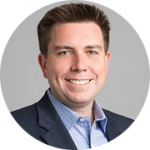 Ben Schlatka
VP, Digital Biomarker Solutions, Medidata
Ben Schlatka joined Medidata in 2020 through Medidata's acquisition of MC10's Digital Biomarker Business. After beginning his career as a corporate "intrapreneur" at IBM, Ben grew a series of successful startups including Volunteer Solutions.org (Sold to the United Way) and Nantero (Sold to Lockheed Martin).  Most recently, Ben Schlatka was co-founder & CEO of MC10, a pioneer in sensors and new end point development in clinical research. Ben is passionate about using digital technologies to transform the lives of patients, in both clinical research and clinical practice. He holds an MBA from the Harvard Business School and frequently lectures on the formation of disruptive science based businesses.