ADAPTABLE, the Industry's First Fully Decentralized Clinical Megatrial
Webcast
ADAPTABLE, the Industry's First Fully Decentralized Clinical Megatrial
ADAPTABLE (Aspirin Dosing: A Patient-centric Trial Assessing Benefits and Long-term Effectiveness) is the industry's first fully decentralized clinical megatrial (DCT) and one of the largest DCTs to date. A pragmatic, patient-centered, randomized trial, the goal of the study was to determine the optimal aspirin dosage for Americans living with heart disease. Our webinar will covered:
ADAPTABLE's patient-centric design with an emphasis on extensive patient input, recruitment of diverse participants, and use of novel technologies reduced costs while ensuring reliable results, thus proving the many benefits that DCTs can provide to study sponsors, researchers and patients.

How the innovative project combined the expertise of academic and industry partners, nascent technology owned by Medidata and a patient-centered research network to prove DCTs can produce valuable information that aids doctors, patients and their caregivers in making real-world medical decisions.

We reviewed how this study was the springboard to driving the adoption of DCTs and the development of new innovative technologies to increase patient safety, comprehensive data collection, and operational efficiencies.  
Speakers: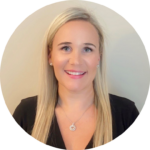 Holly Robertson
Director, Advisory Services, Medidata
Holly Robertson is the Director of Advisory Services within the Patient Cloud team at Medidata Solutions with over 20 years of experience in pre-clinical and clinical research. Dr. Robertson obtained her PhD in Pharmacology from the University of Colorado Health Sciences Center in Denver, CO and conducted pre-clinical and translational research at both Duke University and the McGovern Institute for Brain Research at Massachusetts Institute of Technology (MIT). Prior to joining Medidata, Dr. Robertson was at Duke Clinical Research Institute (DCRI) where she led a multi-disciplinary team in developing operational strategies for decentralized clinical trials (DCTs). Most notably she was the project lead for the ADAPTABLE Study, a fully virtual study with over 15,000 patients enrolled. She is passionate about developing patient-centered technologies that improve the design and execution of clinical studies, ease patient participation, and accelerate commercial outcomes to improve patient health.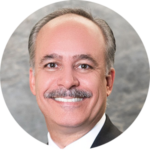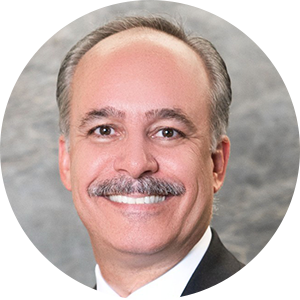 Michael Tucker
Managing Partner, Patient Cloud – Medidata Solutions
Michael is a Managing Partner of Medidata's Patient Cloud solution sales team, providing leadership and subject matter expertise in decentralized clinical trials and patient centric technologies. Over the last decade, Michael has worked collaboratively with sponsors, CROs, regulators, ethics committees and researchers around the world to pioneer the use of decentralization technologies for hybrid and virtual clinical trials. He was involved in providing solutions for the first decentralized clinical trial with FDA oversight in 2011 as well as PCORI's ADAPTABLE study with more than 15,000 patients, and many other fully decentralized and hybrid clinical trials. His 33-year career in medical research includes nearly a decade with the US government conducting and supporting surgical & preclinical research and more than two decades working in the commercial sector to provide technology solutions that improve and support preclinical and clinical research. Michael is a decorated veteran of the United States Navy and resides in Brushy Creek, Texas where he is also an elected official serving his community.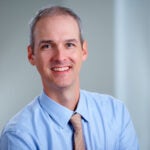 Dr. Schuyler Jones
Investigator, Duke Clinical Research Institute
Dr. Schuyler Jones is an interventional cardiologist and his clinical interests include peripheral artery disease, coronary artery disease, and percutaneous coronary intervention. He currently serves as the Director of the Duke University Cardiac Catheterization Laboratory. Dr. Jones is also the medical director of the Duke Heart Center Clinical Research Unit (that oversees site-based research within the Heart Center) and director of site-based research in the Duke Cardiac Catheterization Laboratories at Duke. 
Dr. Jones works as an investigator at the Duke Clinical Research Institute where he has been part of the leadership team for several clinical trials across a broad spectrum of cardiovascular care, including CAD, PAD, PCI, and CABG. He is a co-principal investigator of the PCORI-funded demonstration project called Aspirin Dosing: A Patient-Centric Trial Assessing Benefits and Long-Term Effectiveness (ADAPTABLE) study which is enrolling 15,000 patients with established cardiovascular disease at 40 clinical sites within PCORnet. He is also the chair of the Recruitment and Retention Core for the PREVENTABLE study which will enroll 20,000 patients over 75 years of age without established cardiovascular disease at PCORnet and Veterans Affairs centers.