2021 ASCO Annual Meeting
Experience Medidata at

the 2021 ASCO Annual Meeting
Arnaub Chatterjee, SVP of Product and Ecosystem at Medidata Acorn AI, shares some key highlights from our participation at this year's event.
Our Presence
Join us at the ASCO Annual Meeting taking place June 4th – June 8th to learn how Medidata Acorn AI combines unparalleled clinical trial data, advanced analytics, and deep industry expertise to reimagine the clinical development journey from planning to launch. To hear more about Medidata Acorn AI's unique solutions you can visit our booth or schedule a meeting with one of our experts.
The Medidata Acorn AI team invites the oncology community to dive deeper into how we are bringing data, expertise, and technology to the frontlines of decision-making in clinical oncology.
We look forward to presenting our research on Friday, June 4, at 9:00 AM (EDT) during the following poster sessions:
Title
Track
Authors
Assessment of Vitamin D deficiency and COVID-19 diagnosis in patients with breast or prostate cancer using Electronic Medical Records

Health Services Research and Quality Improvement

Aaron Galaznik, MD MBA

Emelly Rusli, MPH

Vicki Wing, MS

Rahul Jain, PhD

Sheila Diamond, MS CGC

David Fajgenbaum, MD MBA MSc FCPP

Oncology trial enrollment trends following the first wave of the COVID-19 pandemic
Care Delivery and Regulatory Policy

Elizabeth Lamont, MD, MS, MMSc

Kevin Blum, MS

Ron Katriel, PhD

Lisa Ensign, PhD
Propelling the innovators through data and analytics to re-imagine what's possible.
Meet the Experts
Our industry experts are available to meet and discuss any topics of interest. Click the button below to schedule a meeting.
Meet the Experts: Our Team
Arnaub Chatterjee
Senior Vice President, Product and Ecosystem
Arnaub Chatterjee is driving efforts around the development, go-to-market and delivery of capabilities that help life science clients accelerate their innovation. Additionally, he serves as Teaching Associate in the Department of Health Care Policy at Harvard Medical School and Lecturer in the Department of Policy Analysis and Management at Cornell University.
Prior to Medidata, Arnaub was an Associate Partner at McKinsey & Company serving healthcare clients across the value chain. He also served as Director of Merck's Data Science and Insights group where he led ventures and partnerships for Merck's outcomes research group to power R&D and commercial activities. Arnaub served in the Obama Administration as an advisor in the U.S. Department of Health and Human Services (HHS). At HHS, he also worked in the Office of the Secretary as a lead policy analyst on healthcare fraud and abuse initiatives around the Affordable Care Act.
Arnaub's work has been published in peer-reviewed journals and presented at conferences across the world. He also sits on the board of the College of Human Ecology at Cornell University. Arnaub holds graduate degrees in health administration (MHA) and public administration (MPA) from Cornell University and received his undergraduate degree from the University of Michigan.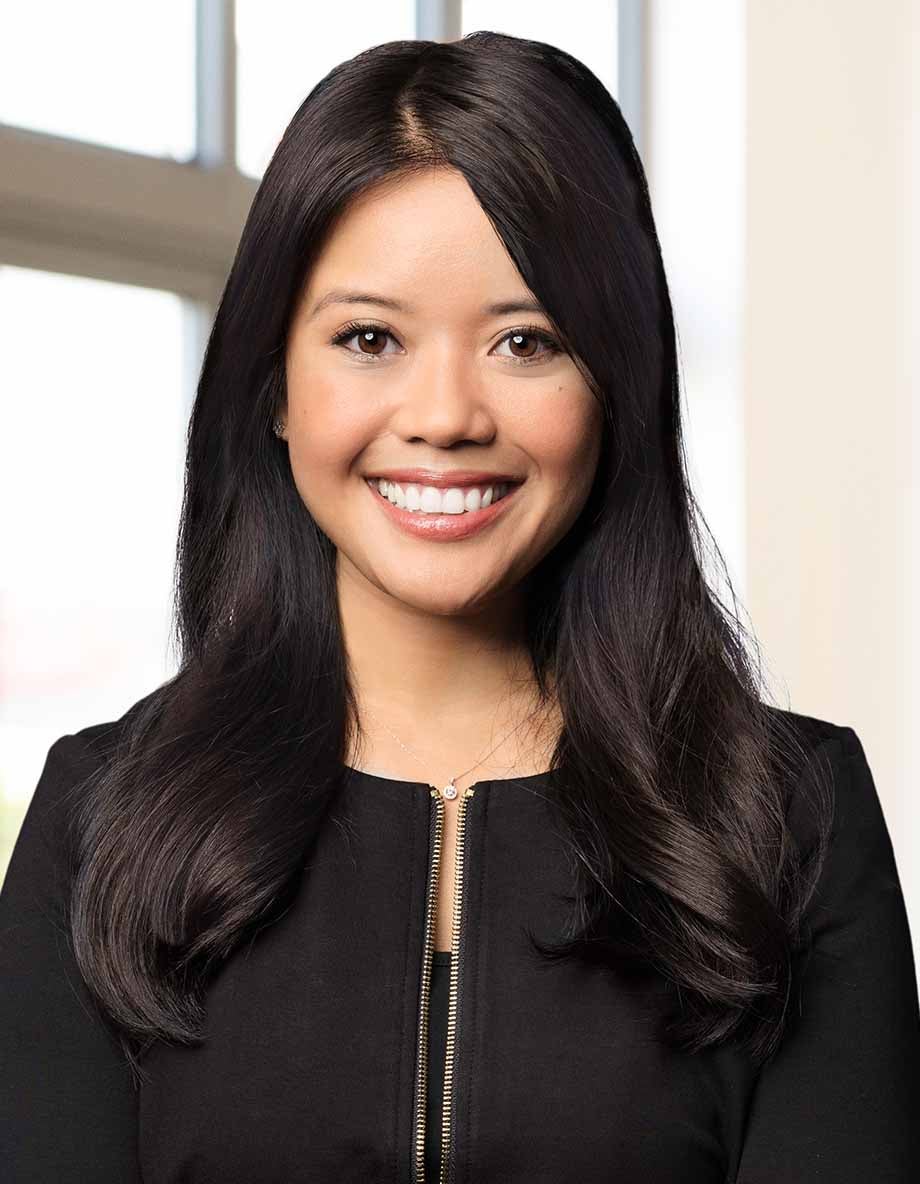 Sheila Diamond, MS, CGC
Digital Health Strategist
Sheila Diamond is a Digital Health Strategist at Medidata, a Dassault Systèmes company. Sheila is a board-certified clinician with deep domain expertise in communicating the risks, benefits, and limitations of advances in healthcare technology to inform health outcomes personalized to patients. She is passionate about judiciously integrating the latest developments in data and technology to improve the quality of patient care through innovative clinical trials. Prior to joining Medidata, she worked at the Genomes2People research program at Brigham and Women's Hospital and Harvard Medical School as a senior genetic counselor who guided patients through the sensitive implications associated with whole genome sequencing; and as a research clinician for translational genomics clinical trials on the medical, behavioral, and economic impact of using 'omic information in medicine and society. Sheila is a diplomate of the American Board of Genetic Counseling and a member of the National Society of Genetic Counselors. She received her Masters of Science from the Boston University School of Medicine.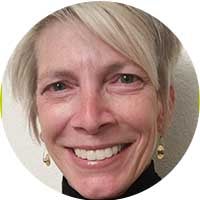 Lisa Ensign
Senior Lead Biostatistician
Lisa Ensign, is a Senior Lead Biostatistician at Medidata Solutions, with over 25 years' experience in biostatistics and clinical software system development. Her background includes developing analytical approaches for the design and analysis of oncology studies, participating in scientific review boards for oncology and medical device studies, and using natural language processing and machine learning to analyze adverse event data. At Medidata, Lisa is part of the Data Science team creating analytical tools to improve the efficiency and rigor of clinical trials, including the use of Synthetic Controls. Lisa received her MS in biostatistics from Harvard University and her PhD in clinical science from the University of Colorado, where she is also an instructor on ethics and the responsible conduct of research.
Bryant Fields
Senior Director, Integrated Evidence
Bryant has enjoyed nearly 25 years in clinical research domain, mostly comprised of industry leadership in clinical data management and clinical operations. Most notably, he developed and led a global team of clinical data managers in the successful delivery of high quality data in Oncology, Hemophilia and Ophthalmology submissions. Bryant has led workstreams in the identification of innovative and transformative process and tools for future clinical data environments. Immediately prior to joining Medidata, he supported departments in clinical data standards and HEOR research. Bryant is currently the Director, Data Science and Analytics Portfolio where he ensures seamless coordination and oversight between commercialization, marketing, strategy and corporate development operations for Data Science products and solutions.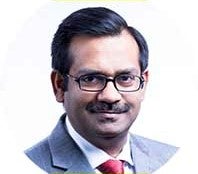 Rahul Jain, PhD
Epidemiologist, Real World Evidence
Rahul Jain is Epidemiologist at Medidata Acorn AI, a Dassault Systèmes company, which powers smarter treatments and healthier people.
Rahul is an expert in design and execution of complex real-world studies using real-world data from diverse sources and is responsible for providing analytical guidance, oversight, and execution of all RWE studies.
He has nearly ten years of experience working on real-world data in healthcare consulting and academia. He has published extensively in national and international journals and presented his research in national and international conferences. He has Master's in Quantitative Economics from Indian Statistical Institute, India, and his PhD in Economics from State University of New York, Buffalo. He completed post-doctoral training at Pharmaceutical Health Services Research Department, School of Pharmacy at University of Maryland.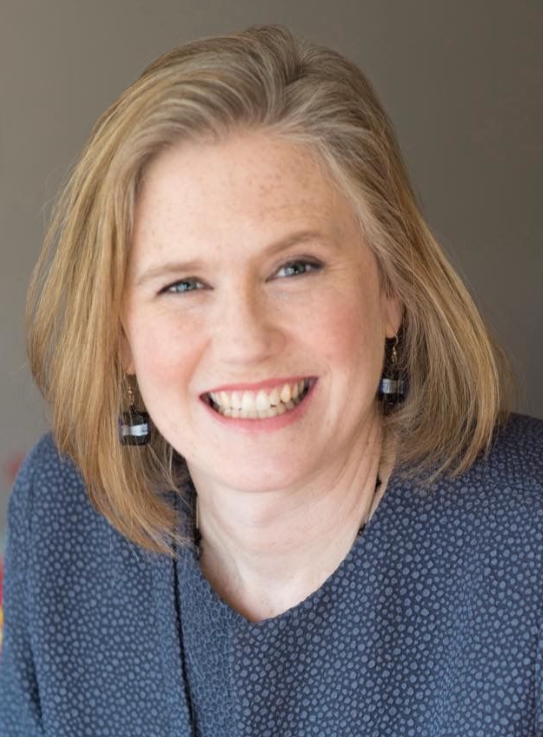 Elizabeth Lamont
Senior Medical Director, Acorn AI
Elizabeth Lamont is Senior Medical Director at Acorn AI, Medidata Solutions, a Dassault Systèmes company which powers smarter treatments and healthier people. 
A physician scientist, Elizabeth supports Acorn AI product development team as a subject matter expert in health outcomes research methodologies for real-world and clinical trial data and in clinical medicine. She supports Acorn AI work across multiple product areas including synthetic controls, intelligent trials, trial design, and medical analytics and outcomes research. Further, she has led efforts to estimate the impact of the COVID-19 pandemic on oncology clinical research and development through collaborative studies of data from Medidata Enterprise Data Solutions. The resultant products ultimately drive value for Medidata's customers and positive outcomes for patients.
A medical oncologist, Elizabeth had a >25 year career in academic medicine, first at the University of Chicago and then at Harvard Medical School and Massachusetts General Hospital. She is internationally recognized as an innovative health outcomes researcher with a history of continuous federal grant funding and >100 scientific publications. In 2015 she founded Salient Care, LLC, a patient-centric health information technology company, through which she developed the patient app "My Health Team" and inpatient product "Tele-Rounds". She was Senior Medical Director for Research at COTA prior to joining Medidata in 2020.
Elizabeth received her M.D. from the Geisel School of Medicine at Dartmouth, an M.S. in health studies from the University of Chicago, and an M.M.Sc. in biomedical informatics from Harvard Medical School. She completed her Internal Medicine residency at the Brigham and Women's Hospital and her Hematology-Oncology fellowship at the University of Chicago where she was also a Robert Wood Johnson Clinical Scholar.
Medidata helps generate the evidence and insights to help pharmaceutical, biotech, medical device and diagnostics companies, and academic researchers accelerate value, minimize risk, and optimize outcomes. More than one million registered users across 1,600+ customers and partners access the world's most-used platform for clinical development, commercial, and real-world data.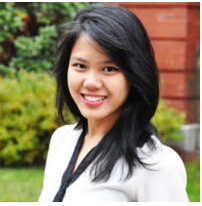 Emelly Rusli
Senior Biostatistician
Emelly Rusli is a Sr. Biostatistician, at Medidata Acorn AI, a Dassault Systèmes company, which powers smarter treatments and healthier people.
Rusli supports the Real-World Evidence team of AcornAI Labs in Boston. She leads analytics and statistical analyses for various client engagements as well as scientific publications pertaining to real-world data. Prior to Medidata, she was a health technology consultant responsible for building analytics products to support drug launch and post-launch operations by integrating multiple data sources. Rusli holds masters of public health in Biostatistics from Boston University School of Public Health. 
Medidata helps generate the evidence and insights to help pharmaceutical, biotech, medical device and diagnostics companies, and academic researchers accelerate value, minimize risk, and optimize outcomes. More than one million registered users across 1,600+ customers and partners access the world's most-used platform for clinical development, commercial, and real-world data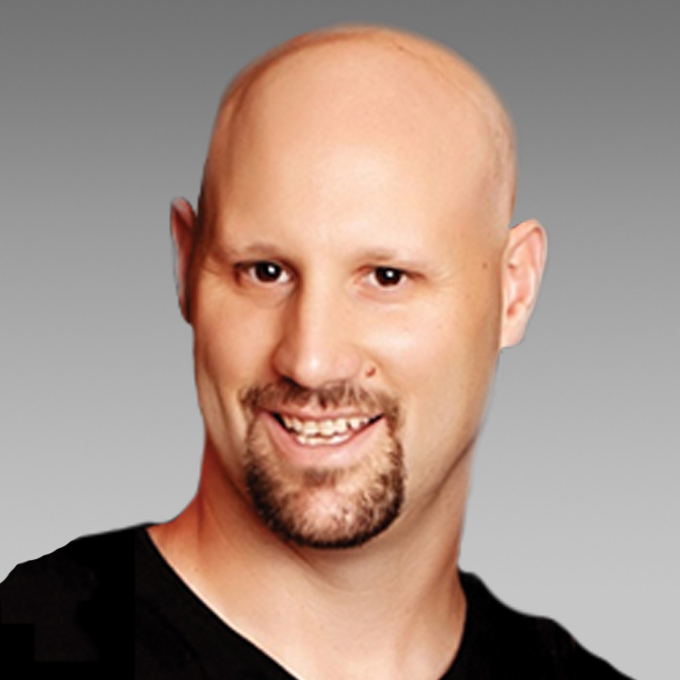 T.J. Sharpe
Patient Engagement Program Manager
T.J. Sharpe is a Stage IV melanoma patient who shared his journey through cancer in the Patient #1 Blog.  He was diagnosed in August 2012 with melanoma tumors in multiple organs, only four weeks after his second child was born.  Since then, he has undergone six surgeries and four immunotherapy treatments over two different clinical trials.  The initial failures, and subsequent complete response, have been chronicled in his blog posts since December 2012.   
As an advocate, he began as a consultant to the biopharma and clinical research industries, bringing an educated patient voice in challenging healthcare's status quo.  He is active in the advocacy world, connecting patients across disease states with one another and with industry and regulatory contacts to help spearhead the concept of the patient as an equitable stakeholder in the entire healthcare ecosystem.  Also a keynote speaker and writer, he is now the Patient Engagement Program Manager for Medidata Solutions.  
A South Jersey native, T.J. lives in Fort Lauderdale, FL, with his wife Jennifer and two children, Josie and Tommy, and can be found on Twitter at @TeamTJSharpe. He holds a B.S. in Psychology and Industrial Management from Carnegie Mellon University.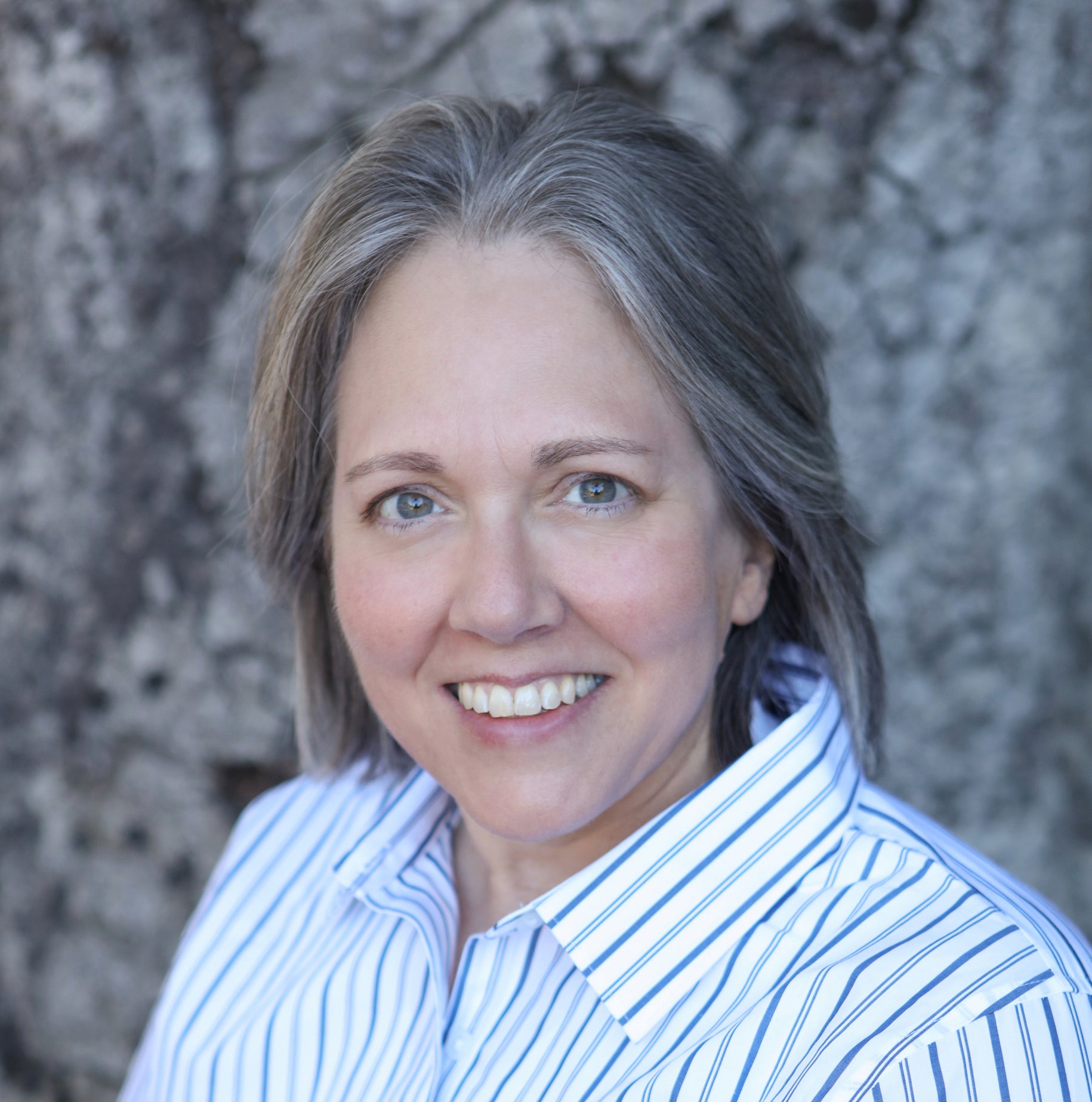 Alicia Staley
VP, Patient Engagement
Alicia has over 20 years of experience in software design and information systems management. She has a Mechanical Engineering Degree from Syracuse University and from Boston University with a Masters of Information Systems and an MBA.
At Medidata, Alicia works to infuse the patient perspective throughout the product development lifecycle and help engage patients in novel ways. Alicia is also a three-time cancer survivor, first diagnosed with Hodgkin's disease as a sophomore during college.
Over the past 10 years, she's applied her engineering background to improve the patient experience for those dealing with cancer. With an extensive network of patient advocates and non-profit organizations, she collaborates with a wide range of stakeholders to help improve processes and policies that impact cancer care.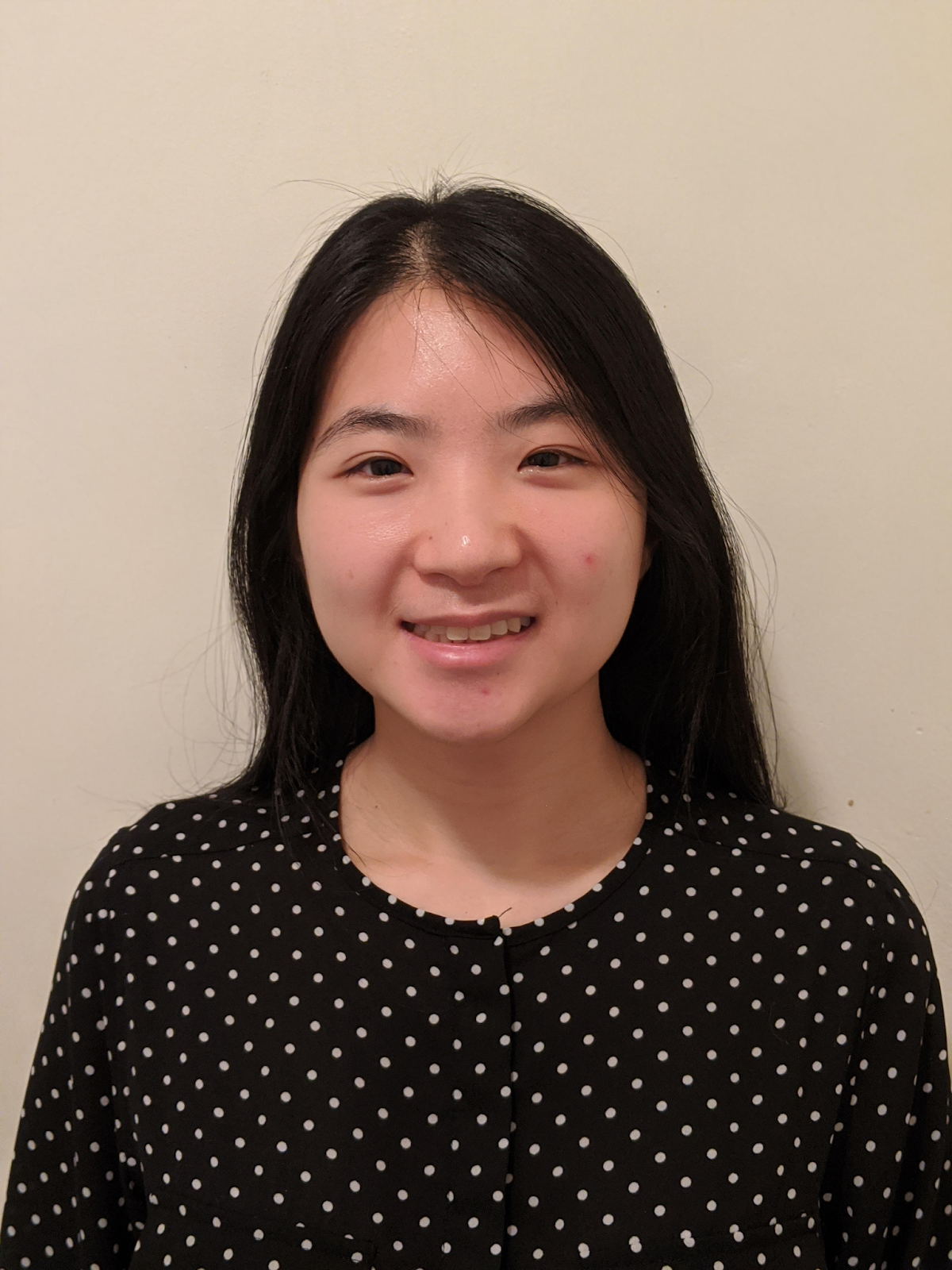 Vicki Wing
Senior Research Analyst
Vicki Wing is a senior research analyst at Medidata Acorn AI, a Dassault Systèmes company where she operationalizes and conducts outcomes research studies using real-world data sources such as medical claims and electronic medical record databases. Prior to Medidata, she was a research analyst at IBM Watson Health working in health outcomes research on a variety of therapeutic areas using real-world data. She received her MS in epidemiology from Harvard University.
We have made the following thought leadership content available for all 2021 ASCO Annual Meeting Attendees
Interested in joining us at future events?