Patient Insights Board Members
Patient Insights Board Members
Patient, Advocate, Expert: Our Patient Advocates are compensated consultants that work closely with the Patient Cloud team in reviewing applications and project initiatives to provide comprehensive patient perspective. Learn more about our Patient Advocates by reading their stories below.
Board Members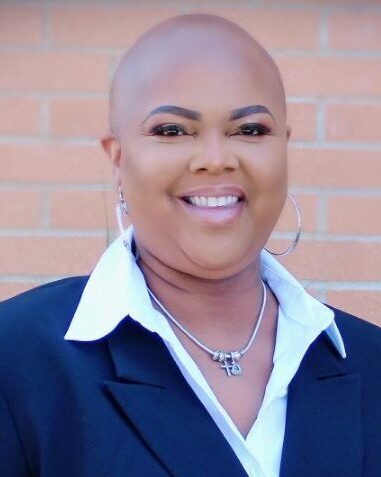 Sheila McGlown
A powerful and passionate speaker with a compelling story, Sheila McGlown is a pioneering breast cancer advocate with a particular focus on the black community.
She has overcome personal adversity to help support and educate her community about the risks of breast cancer and how to advocate for yourself once diagnosed. "Breast cancer affects black women differently as we are proportionally dying at a faster rate due to many socioeconomic factors that affect the black community.  All women should be given the same standard of care and the same treatment options once diagnosed with breast cancer." Sheila uses her voice to raise awareness about the racial disparities faced by black women throughout their breast cancer journey.
Receiving a breast cancer diagnosis is devastating for anyone, and Sheila passionately believes that racial disparities should not have an impact on the standard of treatment that black women receive.  Sheila has also taken part in a clinical trial, something that she feels is vitally important because African American women are under-represented in clinical trials.
A metastatic breast cancer (MBC) survivor for 10 years, Sheila seeks to empower and support breast cancer patients and survivors, using her voice to educate and provide hope to other MBC patients.  
Sheila is a decorated United States Air Force military veteran who served for 25 years active duty.  She views every day as a chance to impact lives positively. "Every day is a new challenge for me.  Every day, I get up and I ask myself how I can make the breast cancer community a better space not only for newly diagnosed women and men but also for survivors."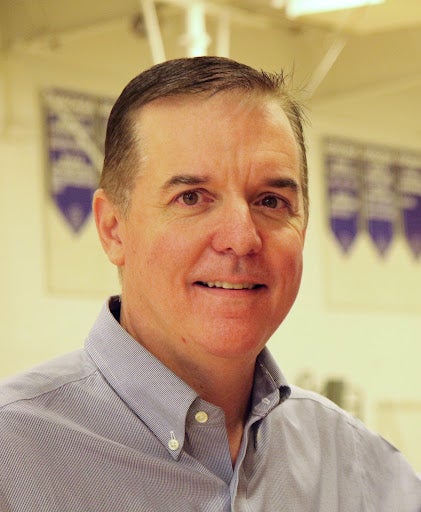 Dave Bjork
Dave Bjork is a lung cancer patient advocate and research evangelist with more than 25 years of progressive experience in community-building, nonprofit fundraising, and patient engagement and empowerment leadership. He is currently Vice President of Empowerment for GRYT Health, working on a team to provide patient-centric solutions to GRYT Health's pharmaceutical and healthcare clients' most challenging problems to help them better address patient needs. Dave is also host of the Research Evangelist Podcast where he interviews people in life sciences doing meaningful work. In addition, he is an advisor to Medidata Solutions where he serves on the Patient Insights Board team to bring the patient voice to the clinical trial experience. Previously Dave spent 8 years leading nonprofit fundraising and advocacy teams, including 4 years as Vice President of Development for National Foundation for Cancer Research where he was responsible for all fundraising and advocacy efforts.
A lung cancer survivor, Bjork has made it his life mission to connect patients, biopharma companies, academic institutions, and other key influencers to forge strong partnerships to focus on research. He also advocates for and builds bridges between patient groups and the biopharma industry. He proudly serves on the Advisory Board of the Cancer Epigenetics Institute at Fox Chase Cancer Center. Dave earned a BS in Economics and Finance from the Wharton School at the University of Pennsylvania.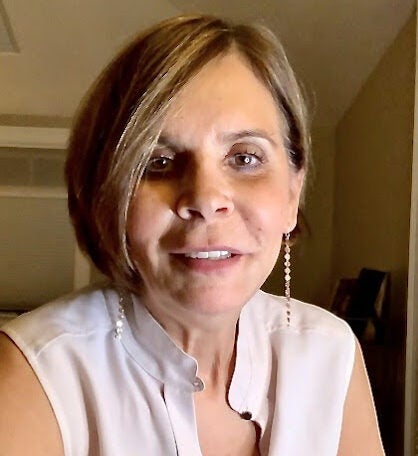 Anne Marie Mercurio
Anne Marie Mercurio was treated for invasive breast cancer in 2006. Three years after completing her initial treatment, she began to notice cognitive difficulties. After being evaluated by a specialist, it appeared she was experiencing a late-onset and worsening side effects, likely from the chemotherapy used to treat her.
Anne Marie launched a blog and found herself becoming more involved as a patient Advocate. She serves on several advisory boards and executive committees at a various NCI designated cancer centers and a number of non-profit organizations across the country. Anne Marie is an inaugural member of the SWOG Digital Engagement Committee. She is a reviewer for the NCI and reviews grant proposals for the Department of Defense Congressionally Directed Breast Cancer Research Program. 
She also reviews manuscripts submitted to the BMJ. In addition to be a patient, Anne Marie was the primary caregiver to her mom who was a metastatic breast cancer patient. That experience has helped her identify areas that require attention to address communication gaps that exist for both patients and caregivers to facilitate shared-decision making that focuses on the needs of the patient with the help of their caregiver(s).
Anne Marie's focus in the advocacy realm is on clinical trials across the entire spectrum. She works with PI's in labs across the country to help frame research questions, define realistic and inclusive eligibility criteria, and facilitate accrual across diverse patient populations. She is invested in finding ways to incorporate digital tools and wearables into trial protocols to best capture real world evidence. Anne Marie has been working with the Patient Cloud Design Team at Medidata to bring the voice of the patient to the design team. She believes engaging patients early and often will lead to better trial design and quicker accrual.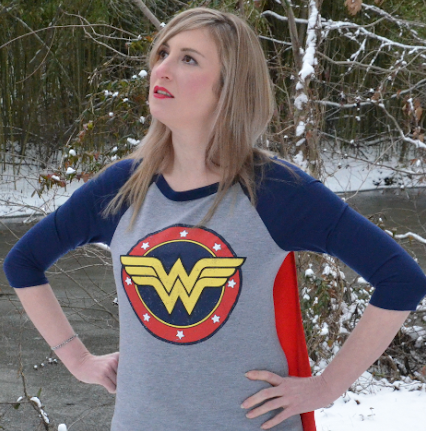 MarlaJan Wexler-Gormley
MarlaJan Wexler is a pediatric nurse, patient living with multiple chronic illnesses, and a patient advocate. In her 39 years, she has received diagnoses of tetralogy of Fallot, Systemic Lupus, Erythematosus, ITP, Behcet's Disease, breast cancer, cervical cancer, Sjogren's Syndrome, and more; she's undergone 6 heart surgeries, a double-mastectomy, and been on chemotherapy for years.
She was forced to step down from her nursing career in 2012 when lupus began attacking major organs. In an effort to still make a difference while out of work, MarlaJan started her blog, Luck Fupus, as a way to document and share the daily and long-term struggles of coping with several illnesses. What started as a journal of sorts, her blog became a place people on the web can go for support, up to date clinical information, advocacy, and a good laugh. She uses her platform to educate, share, and empower patients as they navigate healthcare. 
MarlaJan won the 2014 WEGO Health Hilarious Health Activist Award, and from there, her work has snowballed into what it is today. She is a two-time Stanford Medicine X, Healthevoices, and PCORI ePatient Scholar, she's advocated several times on Capitol Hill, and serves as a patient advisor on a number of boards for life science and pharmaceutical companies. MarlaJan has traveled the world sharing her story and experiences, has given Keynote speeches at several conferences, participated in numerous panels, moderated roundtable discussions, and has been interviewed for both local and national publications and television shows. 
Of note in 2020, MarlaJan has been a featured speaker at virtual conferences for Bristol Myers Squibb, GlaxoSmithKline, Astra Zeneca, and she continues to follow her passion in making this business of being sick more palatable for those with chronic illness to navigate with her funny, witty, no filter, no sugar-coated, pithy style.
www.luckfupus.com
marlajan@luckfupus.com
Instagram @marlajan
Twitter @marlajan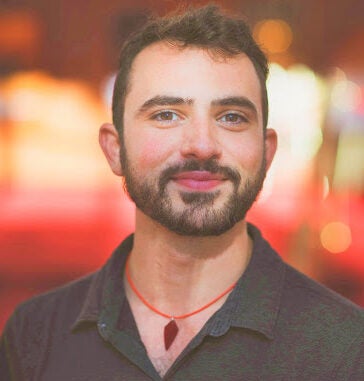 Justus Harris
Justus Harris is a well-being coach, designer, and artist based in Chicago and North Carolina. He is a Stanford Medicine X 2019 ePatient Scholar and a 2018-2019 Kennedy Center Citizen Artist Fellow.
At age 14 he was diagnosed with type 1 diabetes, combined his artistic training, patient experiences, and educational skills to found MedSculp in 2016. MedSculp creates patient-education tools for people with diabetes that translate personal medical data from charts and graphs into 3D-printed objects and 2D designs that can be intuitively understood.
His work has been featured by the European Commission in Berlin, Livongo, Healthline, The American Diabetes Association, Queer, ILL, + OK, and at TEDx Wake Forest in 2020. In 2021 Justus is excited to expand MedSculp's offerings.
Out Loud Health is his coaching program to help socially conscious professionals prioritize their wellbeing without compromising their authenticity in order to fulfill and grow their life's purpose. He is committed to having clients write joy back into their stories. MedSculp's work and Out Loud Health can be found at www.MedSculp.com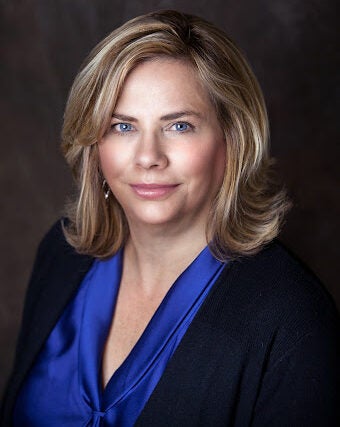 Mindy Cameron
Mindy Cameron has been embedded in the patient advocacy community for over 16 years as a parent of a young adult with Duchenne muscular dystrophy and as a professional advocating for those affected by rare disease. She has personally experienced the ups and downs of a rare disease diagnosis and has also picked up an abundance of knowledge from mentors and others along the way.  
As a professional working in rare disease advocacy, Mindy has led major fundraising and disease awareness campaigns, educated rare disease communities about drug development and the importance of their participation, and helped government officials and commercial partners better understand the needs of those living with or affected by a rare disorder. 
Recently, as Advocacy Director for the Little Hercules Foundation, Mindy worked on policy issues around access and reimbursement at both the state and federal level and was part of a small team that developed the Duchenne Family Assistance Program (DFAP). The DFAP is a ground-breaking initiative that helps individuals and families navigate health insurance and Medicaid issues and assists them in finding and utilizing vital community and state resources.
Mindy serves on the Board of Directors of two non-profit foundations serving the rare community: The Muscular Dystrophy Family Foundation and Remember the Girls, an organization that supports carriers of X-linked genetic disorders.  She also serves on the Disability Advisory Board for the city of Carmel, Indiana.
Currently, Mindy is a consultant working with patients, industry, and others in the rare disease space to ensure that the patient and caregiver perspective is included in all aspects of drug development, government decision making, and issues aimed at improving the quality of life for those affected by rare disease.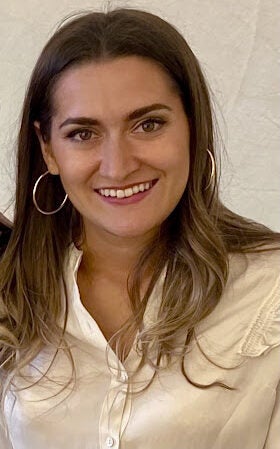 Ella Balasa
Ella Balasa is a patient advocate and a person living with cystic fibrosis. Having a biology background, she is an advocate for the development of novel therapies for the treatment of antibiotic-resistant infections. She has spoken publicly about this issue as well as relaying the value of patient voice in research - most recently at the FDA and healthcare conferences.
She believes in the importance of engaging patients to be active participants in healthcare by empowering and educating them to collaborate with stakeholders to improve disease outcomes. She has become a professional patient voice in research contributing to clinical trial development, research prioritization, developing patient engagement initiatives.
Ella is also involved in the CF community through being a director of the US Adult CF Association and through her passion for writing. She writes about her research and healthcare experiences and introspectively about the hardships yet triumph that comes with living with a chronic illness. She has been published on numerous platforms including MedPage Today, HuffPost, and in Pulmonary Therapy Journal.
Through opportunities working with healthcare organizations and sharing her journey through writing, she aims to affect the healthcare landscape to promote self-advocacy to patients and valuable insights to organizations. To view more of her work and experiences visit www.ellabalasa.com.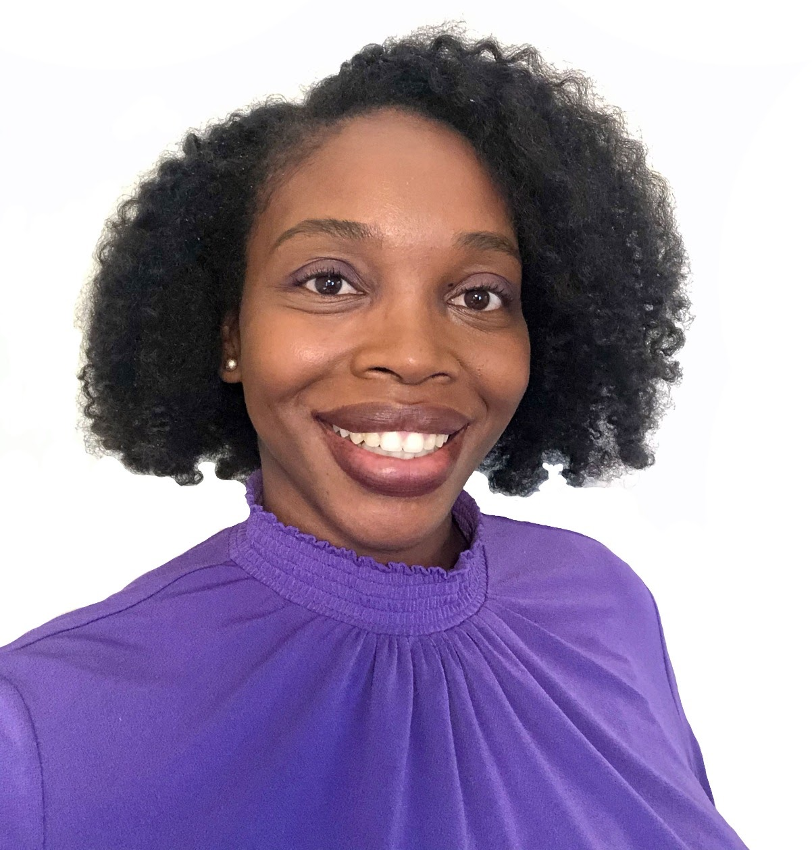 Phyllisa Deroze
Phyllisa Deroze is a global diabetes patient advocate and Director of Research at dQ&A. She began blogging almost immediately after being diagnosed with type 2 diabetes in 2011. A year later she founded Black Diabetic Info, a website dedicated to increasing awareness of cultural-competent diabetes information from around the African Diaspora. In 2019, after becoming extremely ill, she learned that she had been misdiagnosed with type 2 diabetes for eight years and was finally given the correct diagnosis—Latent Autoimmune Diabetes in Adults, a form of type 1 diabetes.
Phyllisa has graced the cover of Health Monitor magazine and was featured in Diabetic Living, Diabetes Focus, and other magazines and newsletters. Her passion for diabetes lifestyle advocacy can be seen in her YouTube vlogs, social media posts, in-person workshops, published essays, and keynote speeches that she has given in five countries. She enjoys traveling and writing. Her recent publications include The Daily News Blues (A flash fiction story highlighting the intersectionality of COVID-19, mental health, and diabetes) and Laughing to Keep from Dying: Black Americans with Diabetes in Sitcoms and Comedies (A book chapter that merges theories in Disability Studies and American Humor).
Considered one of the most prolific writers on the representation of diabetes in African American literature and popular culture, Phyllisa builds community through storytelling by drawing on a Ph.D. in English Literature from Pennsylvania State University, a ten year career as a university professor, her Fulbright Scholar expertise, and her own experiences living with diabetes. In 2021, she returned home to South Florida with her husband and daughter after living abroad in the United Arab Emirates and Martinique for seven years. Her motto "Diagnosed Not Defeated" is an inspiration for all.
Instagram: @BlackDiabeticInfo Twitter: @not_defeated Blog: @DiagnosedNotDefeated.com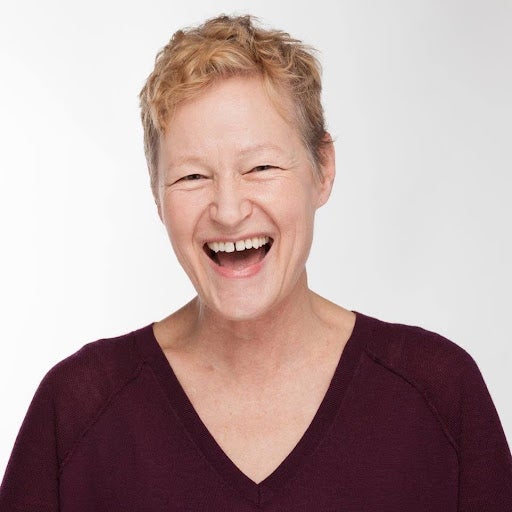 Linnea Olson - In Memoriam
Linnea Olson is a mother, artist, blogger and advocate/activist for lung cancer, a disease she has been living with for over fifteen years.
LInnea serves on the board of the Israel Cancer Research Fund, LUNGevity's Advocacy Council, and is a frequent presenter for Harvard Medical School's Executive Education program. She also advises pharma and biotech companies, drawing on her experience as a participant in four phase I clinical trials. Her blog can be found at www.outlivinglungcancer.com  
https://www.4gclinical.com/blog/a-lung-cancer-patient-clinical-trial-participant-weighs-in-on-covid-19 
https://www.youtube.com/watch?v=raeLgKHYGBk
https://harvardmagazine.com/2018/05/precision-medicine-cancer