Complex Biologics Development Made Simple
Webcast
Complex Biologics Development Made Simple
The development and manufacturing of biologics is highly complex, difficult and costly, because biomolecular processes rely on a variety of dynamic interactions. Often, the specifics of these interactions are difficult to capture via physical experimentation alone. Investigating and testing hypotheses in silico, prior to costly and time-consuming experimentation, can help scientists to elucidate the energetics of processes, providing insight into their mechanism of action and properties. In silico techniques can help scientists to characterize and improve candidate performance for biologics lead identification and optimization. Simulation can accelerate the development of biologics and reduce the time and expense involved in bringing these therapeutics to patients.
Watch this webcast to learn how to:
Augment physical experimentation with in silico techniques

Accelerate biologics characterization

Simplify biologics lead identification/optimization
Speakers: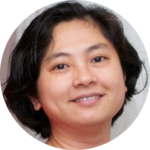 Tien Luu
Product Manager and Principal Scientific Specialist, BIOVIA
Tien Luu is a product manager and principal scientific specialist at BIOVIA Dassault Systèmes. Tien has been working in the area of life science modeling/simulation and predictive science solutions for over 20 years. As a dedicated problem-solver with strong analytical and creative research capabilities, she is a committed and passionate advocate of customer needs, continuously focusing on customer experiences and product success.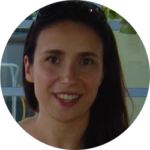 Anne Goupil-Lamy, Ph.D.
Principal Field Application Scientist and Science Council Fellow, BIOVIA
Anne Goupil-Lamy, Ph.D, principal field application scientist and Science Council Fellow at BIOVIA, obtained her doctorate in molecular biophysics from the University of Pierre and Marie Curie (Paris VI, France). She studied protein dynamics and denaturation using molecular dynamic simulations and neutron scattering experiments under the supervision of Professor Jeremy C. Smith. Goupil-Lamy joined MSI (now BIOVIA) in 1998 as a support scientist and gained expertise in the many modelling areas supported by BIOVIA' life science modelling tools. While managing BIOVIA' contract research group for many years in Europe and worldwide, she performed feasibility studies, developed proposals and was involved in the delivery of structure-based design and ligand-based design projects with one contract resulting in a patent. As a pre-sales scientist, she has performed several validation studies in fragment-based design and protein-protein interactions that were presented at conferences and to customers. She is also involved in biotherapeutics projects focusing on antibody design.