Q&A: Discussing the Lab of the 21st Century
Webcast
Q&A: Discussing the Lab of the 21st Century
Today's Life Sciences companies are facing major challenges to their continued operations and profitability as they deal with a changing workplace. Add in the existing challenges of patent expirations, low R&D productivity, increased competition, decreasing margins and non-optimized processes, and the result is uncompetitive cycle times along with unprecedented cost and compliance pressure.
In this environment, existing LIMS and ELNs are not enough, as paper and manual processes are still a daily reality. Today's challenges require true digital continuity, holistic solutions and data standards for compliance, all in the cloud. Companies are turning to platform solutions which provide end-to-end capabilities, along with the underlying infrastructure and ability to implement industry standards. All data and metadata can then be unified on a common platform, maintaining a single source of truth and helping to eliminate data errors. 
In this webinar, we will discuss why digital continuity is so important to succeed in 2022 and beyond. 
Watch the webcast to learn how to:
Improve lab efficiency with streamlined workflows and automated data capture 

Improve tech transfer through industry standard S88 documentation and execution of methods

Increase compliance by eliminating the transcription of data with direct capture from equipment 

Improve planning and scheduling by anticipating and controlling load fluctuations in labs, with greater visibility of activities
Speaker: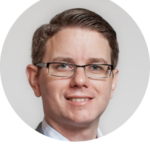 Stephen Hayward, PhD
Brand Marketing Manager, BIOVIA
Steve Hayward is a PhD in Chemical Engineering, with a background in laboratory informatics, chemical modeling, and environmental analysis. Originally from Toronto, Canada, he currently leads product marketing efforts for informatics solutions at Dassault Systèmes BIOVIA in San Diego.