Driving Patient Engagement in Medical Device Clinical Development
Webcast
Driving Patient Engagement in Medical Device Clinical Development
Keeping patients motivated and engaged is key to medical device clinical trial success and the critical factor in making that happen is being able to improve the patient experience.
Listen in on this discussion on how we as an industry can facilitate, engage and improve our approach to the medical device patient experience to sustain engagement throughout the trial and beyond.
Some questions addressed in the discussion:
How can medical device companies drive patient engagement in clinical development?

How can we understand the patient journey and how can it impact trial design, outreach, and overall engagement?

How can technology facilitate patient engagement?
Speakers: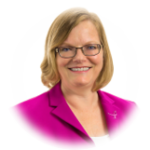 Stephanie Birkey Reffey, Ph.D.
Patient Advocacy and Alliance Relations Director, Exact Sciences
Stephanie Birkey Reffey began her career  in 1998 as a postdoctoral fellow at the (U.S.) National Cancer Institute.  In 2002, she moved to SAIC, Inc. (currently Leidos), where she served as a Senior Life Scientist supporting the U.S. Department of Defense's Congressionally Directed Medical Research Programs (CDMRP).  In this role, Stephanie provided programmatic support and oversight to the Breast, Neurofibromatosis, Tuberous Sclerosis, and Deployment-Related Medical Research Programs.  She also served as the project manager and technical lead for the 2008 Era of Hope Conference and as the Deputy Project Manager for the 16 biomedical research programs managed by CDMRP from 2008 to 2010.
In 2010, Stephanie joined Susan G. Komen®.  While at Komen, she helped develop the infrastructure for their research programs.  She also developed processes for monitoring progress and evaluating the impact of research and community health programs, led the process for conducting community needs assessments to guide programming and developed a program to gather insights directly from the patient community. 
Stephanie joined Exact Sciences in January 2021 as the Patient Advocacy and Alliance Relations Director for Precision Oncology.  She also serves on the Board of Directors for the Side-Out Foundation.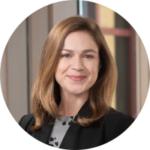 Anna Legassie
Senior Manager, Patient Affairs and Advocacy Operations at X4 pharmaceuticals
Diagnosed with systemic juvenile idiopathic arthritis (SJIA) at age 11, Anna is a nationally recognized patient advocate regularly advising healthcare start-ups, pharmaceutical companies, and other organizations to incorporate patient values into healthcare design, technology, and policy reform.
Anna serves on the Board of Directors of the Autoimmune Association,  as co-chair of the Tufts Medical Center Patient and Family Advisory Council (PFAC), and on the patient advisory board of Clara Health. She previously served on the Massachusetts Leadership Board of the Arthritis Foundation and on the Foundation's National Advocacy Committee.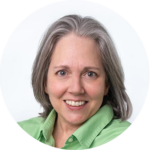 Alicia Staley
Vice President, Patient Engagement, Medidata
Alicia has over 20 years of experience in software design and information systems management. She has a Mechanical Engineering Degree from Syracuse University and from Boston University with a Masters of Information Systems and an MBA.  At Medidata, Alicia works to infuse the patient perspective throughout the product development lifecycle and help engage patients in novel ways.
Alicia is also a three-time cancer survivor, first diagnosed with Hodgkin's disease as a sophomore during college. Over the past 10 years, she's applied her engineering background to improve the patient experience for those dealing with cancer.  With an extensive network of patient advocates and non-profit organizations, she collaborates with a wide range of stakeholders to help improve processes and policies that impact cancer care.