Exclusive Roundtable Event: External Control Arms are Solving the Impossible in GBM
Webcast
Exclusive Roundtable Event: External Control Arms are Solving the Impossible in GBM
Due to positive feedback and recent announcements, we reconvened our Executive Medidata Roundtable Event on Synthetic Control Arm® (SCA®) for GBM, originally hosted in April. In this webinar, we discussed the ground-breaking scientific and regulatory progress that SCA is creating for sponsors and the patients they serve.  
The area of focus will be:
Evolving regulatory sentiment and adoption of external control arms (ECAs) 

The benefits of an SCA for organizations, clinicians, and patients

Why your data source matters and how historical clinical trial data overcomes the challenges (available endpoints, biases, generalizability) of using real-world data
Speakers: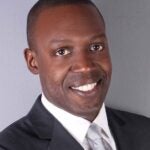 Bryant Fields 
Senior Director, Go-To-Market & Commercial Strategy, Medidata AI Integrated Evidence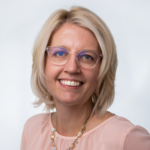 Ruthanna (Ruthie) Davi, PhD
VP, Data Science, Medidata AI 
Ruthie Davi is a Statistician and Vice President, Data Science at Medidata AI and has a background in pharmaceutical clinical trials with more than 20 years working at the FDA, most recently as a Deputy Division Director in the Office of Biostatistics in CDER. At Medidata AI, Ruthie is part of a team creating analytical tools to improve the efficiency and rigor of clinical trials.  Ruthie's recent work is focused on the creation and analysis of synthetic or external controls.  Ruthie holds a Ph.D. in Biostatistics from George Washington University.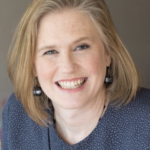 Elizabeth B. Lamont, MD, MS, MMSc
Senior Medical Director, Medidata AI
Dr. Lamont is a physician-scientist with methodologic and analytic expertise in the generalizability of clinical trial results to understudied populations. At Medidata AI, she primarily supports the synthetic control arm team.
Dr. Lamont, ABIM certified in medical oncology, is a graduate of the Geisel School of Medicine at Dartmouth (MD), the University of Chicago (MS Health Studies), and Harvard Medical School (MMSc Biomedical Informatics). She was a Medicine resident at the Brigham and Women's Hospital and a Medical Oncology fellow, Clinical Medical Ethics fellow, and Robert Wood Johnson Clinical Scholar at the University of Chicago where Dr. Nicholas Christakis was her mentor. 
Prior to joining Medidata, Dr. Lamont was an Associate Professor of Medicine and Health Care Policy for 14 years at the Massachusetts General Hospital and Harvard Medical School (HMS) and prior to HMS was on the faculty of the University of Chicago. As a medical oncologist and clinical epidemiologist, Dr Lamont led an NIH-funded data analytics labs with the mission of asking and answering questions that established the internal validity (criterion) and external validity (generalizability) of real-world data sources (e.g., health insurance claims, HER) to measure anti-cancer therapies and outcomes among two distinct types of patients, those treated on clinical trials and those treated in usual care settings. 
Additionally, Dr. Lamont was the founding chair of the Cancer and Leukemia Group B (CALGB, now Alliance for Cancer Care) cooperative oncology clinical trial group's Health Services Subcommittee, was a scientific reviewer for numerous national and international grant committees and scientific journals, and was a member of scientific committees for organizations like Dana-Farber Cancer Institute, ASCO and AACR. Her labs were entirely federally funded at both University of Chicago and HMS. She has presented her labs' work at scientific meetings in the US and internationally, has over 100 peer-reviewed publications, and was an award-winning teacher at HMS.