How Technology is Transforming Clinical Endpoint Adjudication
Webcast
How Technology is Transforming Clinical Endpoint Adjudication
When clinical endpoints are subjective, image-based or complex to assess or the study is geographically broad, researchers of new drugs and devices may find it difficult to demonstrate acceptable safety results to regulatory authorities.
To meet this requirement, trial sponsors and Contract Research Organizations (CROs) are turning to Clinical Endpoint Committees (CEC) for independent event adjudication as the most efficient process to help reduce costs, increase quality, and eliminate clinical bias. Traditional manual, paper-based approaches to CEC management place significant time, cost, and resource burdens on organizations – and are prone to errors, bias and regulatory issues.
As with many other areas of clinical research, innovative new technologies – when combined with scientific and medical expertise – are helping to remove these barriers and drive significant gains in efficiency, accuracy, data quality, and compliance. Today's web-based adjudication systems offer advantages that inefficient paper-based processes cannot.
Plus, see how Medidata Adjudicate connects your trials, sites and CECs with advanced adjudication solutions.
Learn from the experts about:
How technology can transform clinical endpoint adjudication

The keys to successful implementation

The must-haves when selecting the right solution 

How it fits into the regulatory landscape
Speakers: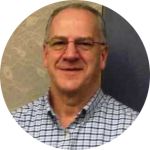 David Mailhot
Clinical Operations Consultant, Clinical Data Research Services, LLC
David Mailhot has worked in drug development at Pfizer for over 30 years. He has been involved in all aspects of clinical operations including data management, statistics, programming, study management, and clinical project management. He retired from Pfizer as a Senior Director of Clinical Operations and was recruited back as a consultant to provide oversight of clinical endpoint adjudication services for Pfizer's Inflammation and Immunology portfolio. He also contributed to the design of an Adjudication Center of Excellence based on the lessons learned during several years of experience with adjudication of clinical study endpoints.  David has a BS in Medical Technology and an MPH in Biostatistics & Epidemiology and is Program Manager at Clinical Data Research Services (CDRS), LLC.
Andrea Falkoff
Director, Product Management, Medidata
Andrea Falkoff is Director of Product Management, responsible for the Medidata Adjudicate and Rave Imaging product roadmaps. Andrea also works directly with customers and internal stakeholders to ensure best practices are applied across imaging and endpoint adjudication trial builds.
Andrea joined Medidata from WorldCare Clinical, where she led the operations team, ensuring quality delivery of Imaging and Endpoint Adjudication trials for pharmaceutical, biotech and medical device companies. She has more than 14 years of experience working for various imaging/endpoint adjudication core labs and a proven track record for customer satisfaction and quality delivery.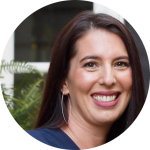 Lauren Price
Senior Operational Advisor, Medidata
Lauren Price is a Senior Operational Advisor at Medidata Solutions who began her clinical research career as a Clinical Events Committee (CEC) Coordinator at Duke Clinical Research Institute (DCRI).  She worked in the cardiac cath lab, CEC, and Clinical Operations at Duke for 15 years prior to joining Medidata where she now assists her clients with implementation.