How to Advance Cell & Gene Therapies with an Innovative, Flexible Approach
Webcast
How to Advance Cell & Gene Therapies with an Innovative, Flexible Approach
Today's health industry is leveraging new, cutting-edge Cell & Gene Therapies (CGTs) to address a variety of medical illnesses and conditions that presently have no other treatments (e.g., gene therapies and CAR-T cell approaches to fight many types of cancer). Most CGT challenges relate to scalability and manufacturability. The circular CGT supply chain, with its highly personalized and novel therapies, is complex and variable. It requires strict collaboration among R&D, CMOs/CDMOs and hospitals. Most importantly, CGT treatments are "Live Drugs" incorporating ex vivo, in culture and in vivo therapies. This talk will cover the critical, end-to-end manufacturing analytics, laboratory informatics, and process performance reporting solutions required to drive innovation, reduce costs and accelerate Cell & Gene Therapies to patients.
Speakers: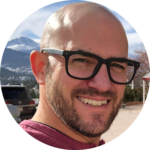 Chris Andrews
Senior Solution Consultant, BIOVIA
For more than 20 years, Chris has focused on the integration of physical sciences, information technology and the delivery of solutions for the improvement of the human condition. His experience spans the full spectrum of the pharmaceutical, biotechnology and medical device production from R&D through commercialization. Prior to joining Dassault Systèmes in 2016, he engaged in systems analysis, validation and implementation of data systems at industry-leading companies including Takeda, Genentech, Boston Scientific, Pfizer and Charles River.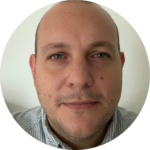 Domenico Palumberi
Solution Consultant, BIOVIA
Domenico Palumberi is a Life Science Solution Consultant at Dassault Systemes, where he is helping Life Science companies to deliver better solutions improving human conditions. A biotechnologist, Ph.D. in Molecular Medicine, Domenico is the author of several peer reviewed scientific papers, with more than 10 years of experience working in Top World Wide Research Centers and CDMO. Thanks to his international experience and knowledge of the processes, he provides the confidence and credibility required to understand client needs and communicate the value of software solutions in complex global organizations from technical and business perspectives. He is engaged in digital solutions for R&D, Manufacturing and Quality Management.