How to Stop Your Lab from Being a Bottleneck
Webcast
How to Stop Your Lab from Being a Bottleneck
Laboratory testing can be a bottleneck. Scientists must wait for the characterization of a new active ingredient. Manufacturing needs the recipe and appropriate test methods to produce a new drug and the results to release a final product. Disconnected processes and data silos hinder data capture, process execution and documentation. Tedious and time-consuming laboratory operations make it difficult to respond quickly to your organization's needs. Connecting data, people and processes in a unified laboratory informatics environment helps to streamline and standardize laboratory workflows, while also improving regulatory compliance and lab productivity. By removing the bottlenecks from your laboratory, you can accelerate vital therapeutics to your patients.
Watch this webcast to learn how to:
Connect date, people, and processes

Streamline and standardize laboratory workflows

Improve regulatory compliance and lab productivity 
Speaker: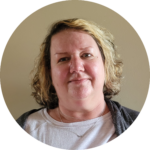 Kirsten Gesenberg
Portfolio DIrector, BIOVIA
Kirsten Gesenberg is portfolio director for the BIOVIA Dassault Systèmes Electronic Notebook products. She began her career as a small molecule process chemist in the pharmaceutical industry. Since joining BIOVIA (then Symyx) 15 years ago, she has been involved in the successful implementation of BIOVIA Workbook across the Life Sciences industry. In 2021, Kirsten looks forward to moving the BIOVIA laboratory products onto the 3DEXPERIENCE platform.