How to Take Your Imaging Trials to the Next Level with Automation
Webcast
How to Take Your Imaging Trials to the Next Level with Automation
Managing medical images in clinical trials can be complex and, if not managed properly, can lead to many quality challenges and delays.  However, enabling automation along many steps of the process can help alleviate these challenges and ensure quality along every step of the trial including image upload and submission, de-identification, and data reconciliation.
 How to Take Your Imaging Trials to the Next Level with Automation
Join experts from ICON Medical Imaging and Medidata for this in-depth webinar to learn how to maximize the automation of your imaging trial including how automation:
Improves the quality of your data for regulatory submission

Creates efficiencies to accelerate your trial

Leverages integration to reduce manual steps
Speakers: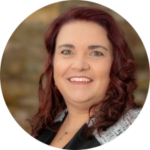 Nicole Quinlan
Director and Head of Technical Management | ICON Medical Imaging
Nicole Quinlan is the Director and Head of Technical Management for ICON Medical Imaging (IMI). Nicole has over 25 years of technical and management experience in the Life Sciences industry, specializing in informatics solution delivery and regulatory compliance. She has worked with diverse technologies throughout the drug development lifecycle including regulatory content management, laboratory instrumentation and information, mobile data acquisition for manufacturing, and clinical trial electronic data capture.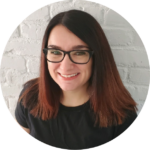 Andrea Falkoff
Director, Product Management | Medidata
Andrea Falkoff is Director of Product Management, responsible for the Medidata Adjudicate and Rave Imaging product roadmaps. Andrea also works directly with customers and internal stakeholders to ensure best practices are applied across imaging and endpoint adjudication trial builds. She has more than 14 years of experience working for various imaging/endpoint adjudication core labs and a proven track record for customer satisfaction and quality delivery.