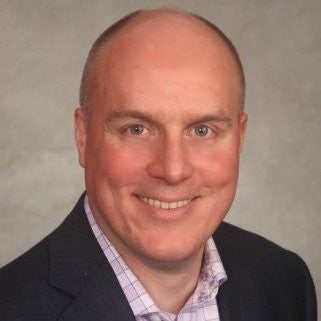 Tom Doyle
SVP, Data Fabric R&D
Tom is a recognized technology and innovations leader with over 18 years of experience across the pharmaceutical value chain. He has focused on the intersection of technology and life sciences to accelerate clinical development, optimize supply chain, and effectively bring novel therapies to market.
As Senior Vice President of Data Fabric R&D, Tom leads Medidata's data fabric vision and the MEDS platform representing the world's richest integrated and standardized clinical data set. Since joining Medidata in 2019, Tom has championed the data fabric and the use of AI based technologies including machine learning (ML), natural language processing (NLP), and semantics to create a strategic platform powering industry leading products and analytics for sponsors and CROs
Prior to joining Medidata, Tom led the Data Science practice for one of the world's largest life sciences companies. He led the exploration and development of cutting edge ML and NLP based solutions in areas such as clinical trial feasibility, disease prediction, sales force effectiveness, and patient persistence. He has held technology and analytics leadership roles in R&D, Commercial, and Supply Chain for major pharmaceutical companies.
Tom has a degree in Math and Computer Science from the University of Waterloo and has focused his career on technology in the life sciences sector.