Medidata Blog
Leading Medical Device Company Adopts Medidata's Remote Source Review as New Standard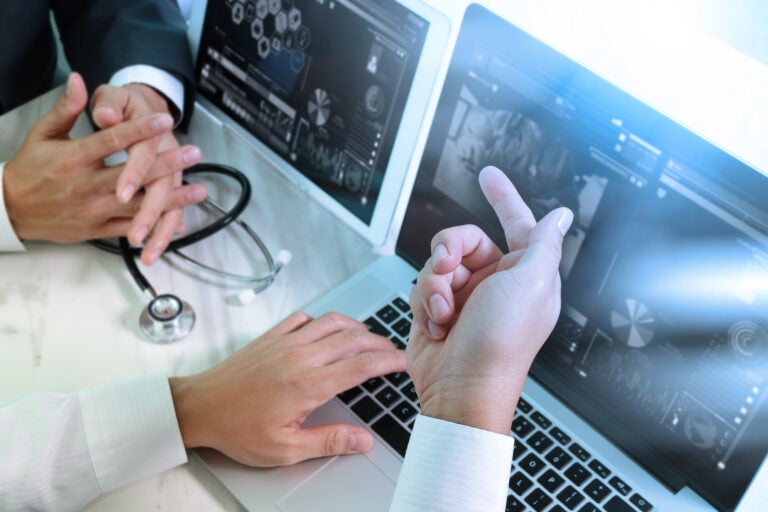 December 09, 2021
Medidata's annual global event series—NEXT Global 2021—brought together industry leaders, life sciences change-makers, and patient advocates to map the future of drug development. It included keynotes, live and interactive roundtable discussions, breakout sessions, lightning talks, customer success stories, and product demonstrations.
In the NEXT life science series, one of the sessions focused on a case study highlighting how a global medical device company quickly implemented Medidata's Remote Source Review solution to enable large-scale remote monitoring across its portfolio of critical studies. 
Case Study Highlights
The COVID-19 pandemic swiftly turned remote monitoring from an aspiration to an imperative. A global medical device company impacted by the challenges of the pandemic urgently needed a large-scale, modern, reliable, and dedicated tool for its clinical studies. The company set an aggressive goal to deploy this tool within three months across ~50% of the 45 studies identified as high risk for delays. 
The solution had to be built, tested, verified, and rolled out fast. The company also knew it needed a single, standard solution that would be embraced by sites that were adapting to the pandemic in their own ways, often by self-selecting solutions.
Why Medidata Remote Source Review
Given the company's long-standing relationship with Medidata and its familiarity with Rave EDC, it quickly decided that Medidata was the ideal partner. The company leveraged that strong partnership and adopted Medidata's Remote Source Review as its standard, automated solution for Source Data Verification (SDV) and Source Document Review. Remote Source Review is a modern tool that automates workflows and document reviews to support SDVs.
"Most importantly, Remote Source Review had a very quick configuration and implementation timeline which was a requirement for us. This was the solution for us in this critical time."
– Global Clinical Project Manager at the medical device company
The dedicated Medidata project team worked closely with the company's key decision-makers to implement a milestone-based project plan. It engaged sites proactively and continuously to make sure sites had a compliant solution available. If a solution was not yet in place, it helped the site adopt the Remote Source Review tool and ensure user experience was positive.
"The Medidata team turned our constraints into non-factors. They were able to apply more resources to our project and meet that aggressive timeline, which was a HUGE win for us…and Medidata was viewed as an equal and invested partner."
– Global Clinical Project Manager at the medical device company
A Positive Experience for Sites and the Sponsor 
Medidata's Remote Source Review was successfully deployed to the studies at risk. The experience was positive for sites, ensuring their receptivity to other automation initiatives. Since Remote Source Review fulfills only a single piece of the remote monitoring puzzle, the company is piloting other Medidata monitoring and data collection tools for a comprehensive approach. These tools include: electronic clinical outcomes assessment (eCOA), electronic patient reported outcomes (ePRO), eConsent, and central monitoring and direct access to electronic medical records.
"The overall experience for us from configuration and implementation to 'Go Live' has been positive. It's been a true partnership and the best solution for us at a critical time of need."
– Global Clinical Project Manager at the medical device company
Key Learnings:
1. No absolute quick solution exists. Sponsors need to allow time to test and verify tools and should develop realistic time frames for site adoption.
2. Novel monitoring tools are easier to implement at the start of a study. This is also a process change for clinical sites, so the site research coordinator did have extra work.
3. Sites were quick to adapt to the pandemic. They were often self-selecting remote monitoring solutions. Thus, it is important for sites and sponsors to have a reliable and secure solution to protect their study investments. 
Read the full case study here.
Visit Medidata's Remote Source Review web page to learn more about driving efficiencies and speed with secure remote monitoring.
Medidata Solutions