Medidata Blog
Rave Imaging Hits a Milestone: Supporting More than 1,000 Clinical Trials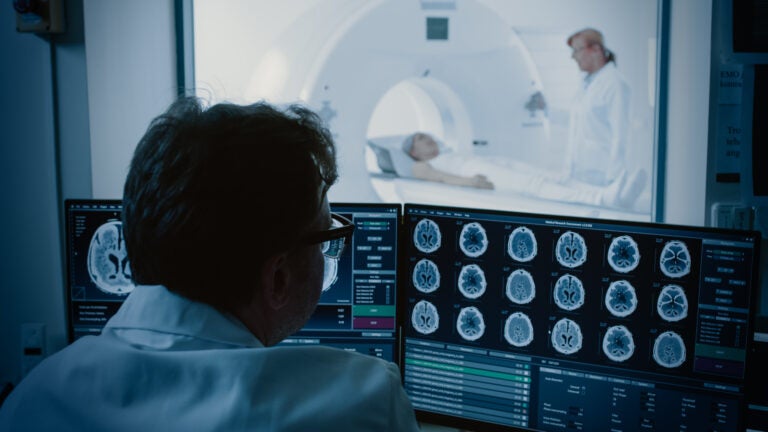 October 15, 2021
Rave Imaging, Medidata's secure clinical trial imaging management platform, just hit a major milestone. The technology has been used to support more than 1,000 clinical trials globally. Since hitting the market in 2009, Rave Imaging has served to re-engineer clinical trial image management. Built on the Medidata Clinical Cloud, the technology provides unprecedented real-time visibility into all imaging-related trial activities to improve efficiency of studies.
Clinical trial imaging represents an important role in many trials as it provides efficacy evaluation and the patient safety data needed for regulatory submission. Images are often used as the primary endpoint for later phase trials, which requires high quality and data rigor. Proper management of medical imaging in clinical trials is critical for an imaging trial's success and provides many advantages to sponsors. This includes quicker completion of trials, less cost in late-phase studies, and potentially faster approval of drugs and devices. Proper clinical trial image management can also provide information regarding mechanism of action and target accessibility in drugs, as well as efficiency improvement in candidate drug screening.
The number of trials using medical imaging is growing. About 50% of trials require imaging to meet endpoints or other eligibility criteria. This figure is even higher in certain therapeutics areas, such as oncology, where it is more than 90%.1 Rave Imaging offers sponsors a full end-to-end solution—from submission, to image assessment, to archive. Because Rave Imaging is cloud-based, site users, sponsors, and core labs can seamlessly manage all medical imaging tasks for imaging clinical trials.
Since 2009, more than 1,000 clinical trials have been supported by Rave Imaging. Over 870,000 imaging exams have been uploaded and more than 400 sponsors currently use the product. In all, images from more than 228,000 patients have been captured from over 21,000 sites around the world. Rave imaging has been involved in many regulatory approvals for both drug and device developers.
Rave Imaging has assisted many sponsors with their trials over the years, including Boston Scientific. "Medidata's Rave Imaging system has powered many of our key studies over the past 8 years," says Blessie Concepcion, director, global clinical trials at Boston Scientific. "It's essential to have a technology partner like Medidata that will bring the expertise, experience, and service to help us get our devices to market faster." 
ICON Clinical Research has also utilized Rave Imaging. Paul J. McCracken, the company's vice president, head of medical imaging, says, "We've leveraged Rave Imaging on many studies because of our confidence in the technology's reliability, flexibility, and continued innovation (such as in machine learning) to help us successfully deliver all types of current and anticipated imaging trial needs." Read more in our recent press release. 
The medical imaging industry has recently seen a great deal of uncertainty due to mergers and acquisition activity that has sometimes led to changes that could put trial timelines at risk. That's why having an experienced imaging partner is so important. Although merged companies may have an excellent track record, they must also overcome challenges that go along with a combination, such as personnel shifts, differing technology, process changes, and cultural differences that could impact clients. Integration challenges can affect operational performance, and moving imaging trials from one company to another may require a different imaging platform you did not select. Starting a new trial with a partner undergoing organizational restructuring can pose risks to your success. Learn more and take our interactive assessment about rethinking your imaging strategy. 
The industry has seen tremendous growth in the use of medical imaging in clinical trials. Medidata looks forward to supporting even more studies and sponsors with Rave Imaging in the future, as well as continuing to expand the product to support AI and other evolving trends. To find out more about the benefits of Rave Imaging, click here.
1 Internal analysis of the Medidata PICAS Database, 2018.
Medidata Solutions