Manufacturing New Vaccines and Biologics On Time
Webcast
Manufacturing New Vaccines and Biologics On Time
Delivering high quality, effective therapeutics to global markets quickly, efficiently and cost-effectively is critical for BioPharmaceutical companies – especially in the midst of a rapidly evolving global pandemic. With approximately 65% of drug shortages today resulting from manufacturing and quality issues, it is essential for BioPharmas to have full visibility into and control over their manufacturing processes. Learn how to empower production operations, shorten time to market and maximize profitability.
In this webinar, we discuss:
Data requirements for ensuring high quality therapeutics and vaccines

Common trouble spots in process verification and monitoring

How to shorten time to market and ensure quality

Speakers: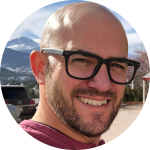 Chris Andrews
Senior Solution Consultant, BIOVIA 
For more than 20 years, Chris has focused on the integration of physical sciences, information technology and the delivery of solutions for the improvement of the human condition. His experience spans the full spectrum of the pharmaceutical, biotechnology and medical device production from R&D through commercialization. Prior to joining Dassault Systèmes in 2016, he engaged in systems analysis, validation and implementation of data systems at industry-leading companies including Takeda, Genentech, Boston Scientific, Pfizer and Charles River.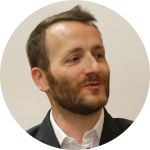 Stéphane Vellay
Solution Consultant, BIOVIA
Stéphane joined the BIOVIA team 13 years ago because he likes to help scientists and engineers, from the lab bench to the plant floor and the executive team, innovate and succeed at work. With his extensive pharmaceutical and informatics experience, he helps industry teams understand how to effectively use their data and improve their processes with BIOVIA Discoverant and BIOVIA Pipeline Pilot.