Medical Devices and Advanced Analytics: Delivering on the Promise of Connected Data
On Demand Webinar
Medical Devices and Advanced Analytics: Delivering on the Promise of Connected Data
Every day, hospitals, doctors, and life science companies collect infinite amounts of data on individual patients, diseases, and medical procedures. The rise of a new generation of robotic, precision, and surgical devices has created boundless stores of video, imaging, and other electronic surgical notes, while the proliferation of digital patient technologies—such as electronic medical records, telemetry data, wearable sensors and mobile apps—are generating a menu of personalized data for each patient. This leaves us to ask: Beyond acquisition, how do we standardize and harmonize disparate data sources? How do we efficiently and effectively leverage vast datasets to gain insights and visibility into patient treatments and outcomes?
Reserve your seat now for our one-hour complimentary webinar and learn how a connected data platform offers a definitive answer to these questions.
We'll discuss:
unifying disparate data sources,
enabling side-by-side views of clinical and real-world data,
and leverage advanced analytics to provide insights into surgical procedures and outcomes
Featured Speakers
Arnaub Chatterjee
Senior Vice President of Product and Ecosystem 
Medidata AI
Arnaub Chatterjee is Senior Vice President of Product and Ecosystem at Medidata AI, a Medidata Solutions company. Medidata is a global provider of cloud-based and analytic solutions in life sciences and in his role, he is driving efforts around the development, go-to-market, and delivery of capabilities that help life science clients accelerate their innovation. In addition, Arnaub also serves as a Teaching Associate in the Department of Health Care Policy at Harvard Medical School and Lecturer in the Department of Policy Analysis and Management at Cornell University.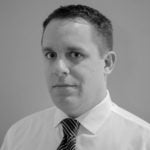 Dan Braga
VP, Product Management, Imaging Solutions
Medidata
Dan Braga is the VP of Product Management for medical imaging solutions at Medidata Solutions. Dan works with sponsors, CROs, core labs, and sites to adopt medical image technologies to help automate image acquisition, distribution, assessment, and data collection. Prior to Medidata, Dan was one of the co-founders of Intelemage, a medical image management and workflow company later acquired by Medidata. Prior to Intelemage, Dan worked in various product management, operational and sales roles with healthcare technology companies such as GE healthcare, Pocketscript, and WebMD.