Cloud Computing for Clinical Trial Data: Interview with Jackie Kent, SVP and Head of Product, Medidata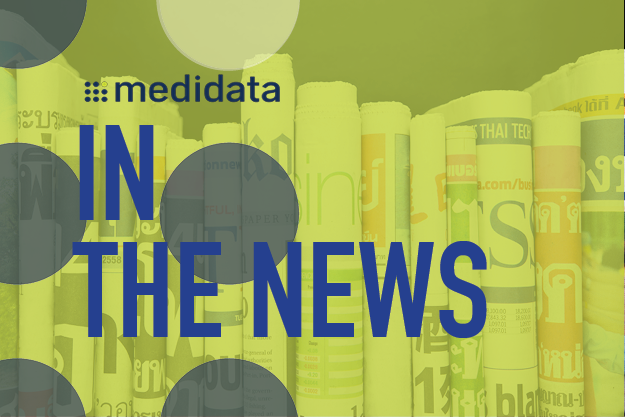 June 04, 2019
Medidata offers data collection, analysis, and presentation services for clinical trials through its cloud computing AI platform. The aim of the system is to reduce the workload involved in data handling and analysis. This can be considerable in clinical trials, where enormous amounts of data are generated from diverse clinical sites, making the resulting datasets challenging to assemble, analyze, and organize.
Medidata offers a secure centralized platform to collect and store such data, and also provides a data analysis and presentation service so that customers can see how the trial is progressing without having to crunch the numbers themselves.
Given the strict regulatory requirements surrounding clinical trial data, it is important that such data are recorded and interpreted correctly. Medidata provides regulatory-compliant services, such as audit trails and standard operating procedures, to ensure that this is achieved.
Previously, Medgadget talked with Kara Dennis, Managing Director of Mobile Health at Medidata, about Medidata's role in handling clinical data generated by wearable devices. However, recently the company announced that Smith & Nephew, a multinational medical device manufacturer headquartered in the UK, has made the decision to host its clinical trials on the Medidata Rave Clinical Cloud. The company intends to use Medidata services to design and conduct studies globally.
See the video below for an overview of Medidata's platform, in a keynote recently presented by Glen de Vries, President of Medidata.
Medgadget had the opportunity to ask Jackie Kent, SVP and Head of Product at Medidata, some questions about the technology and Medidata's relationship with Smith & Nephew.
Conn Hastings, Medgadget: When and how did Medidata identify the need for a cloud-based data storage and analysis service for clinical trials?
Jackie Kent: Prior to Medidata, the process of running clinical trials, particularly how you manage and gather data, was very complex and manual process driven.
As a lab scientist himself, Medidata's co-founder, Glen de Vries, experienced first-hand these inefficiencies. Both Glen, and co-founder, Tarek Sherif, knew that technology could improve clinical trials. Together, they built a SaaS solution that would help Medidata become the leader in clinical trial technology.
Medidata's mission has always been to use advanced technology to help the life science community bring life-saving new treatments to the public. This started with Medidata Rave EDC, the world's leading solution for capturing, managing and reporting patient data. Medidata continues to evolve and accelerate the science and business of research with a unified data platform that creates a trusted source for all study-related data.