News
Managed Healthcare Executive: AI: Be smart about this technology – Sastry Chilukuri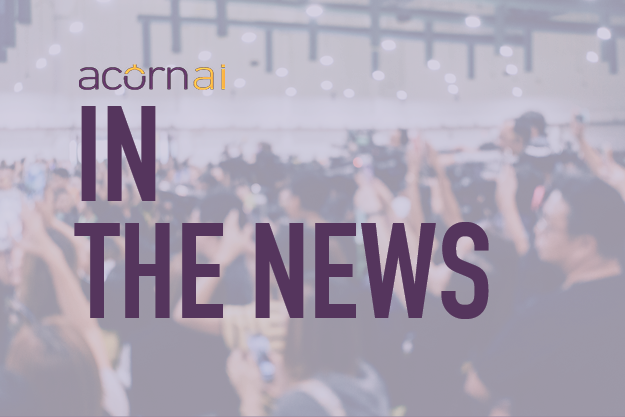 December 23, 2019
Just like its name implies, AI can facilitate behaviors associated with human intelligence. As president of Acorn AI by Medidata (a Dassault Systèmes company) and the executive vice president of AI and digital solutions for Medidata, which helps life science companies and academic researchers accelerate value, minimize risk, and optimize outcomes, Sastry Chilukuri leads the charge to analyze clinical trial data in real time and deliver actionable insights to life science clients conducting trials—and there are plenty of those.
It's a father–son kind of organizational structure, since Medidata has provided data management and technology platform capabilities to R&D organizations in the pharmaceutical industry for 20 years.
"We have access to more than 18,000 clinical trials involving 5.2 million patients," says Chilukuri. "As we start to use this data, we can build AI solutions on top of it that can make data 'liquid' across the entire lifecycle and answer the most important questions." That's definitely a plus.
He believes four major categories can fundamentally change the trajectory of a company entering 2020, and executives might want to keep these top of mind:
What drugs do you want to double down on and move into clinical trials, considering costs and time? Pick wisely.
Once you decide to move and run clinical trials on particular drugs, how do you do that faster and cheaper?
In a world with so much data available, how do you demonstrate the value of a product to regulators, insurance companies, and patients?
In this era of personalized medicine, how do you help deliver the right treatment to the right patient at the right time?
To fill those needs in a "value-conscious world," Acorn AI, like others in the AI space, has scientists, physicians, technologists, and ex-regulatory officials constantly honing a suite of products.
Chilukuri envisions health technology offering up much earlier disease detection with targeted AI algorithms powering diagnoses, along with smartly tailored treatments for precision medicine, and filling the need for the right body of evidence to drive reimbursement for value.
At the rate technology is advancing, innovation will continue to be the name of the game, and this is clearly no time to get left behind.