News
Medidata Launches Acorn AI For End-to-End Data Insights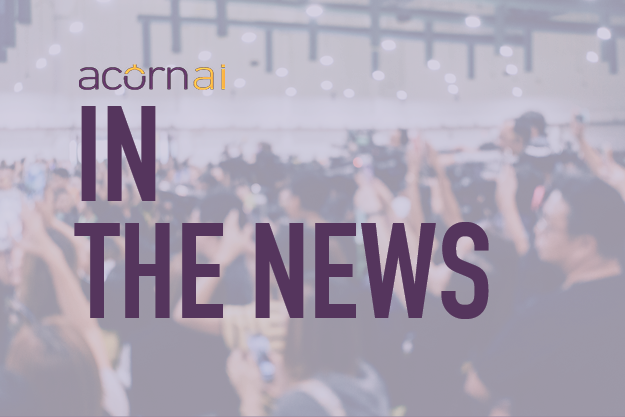 May 14, 2019
By Bio-IT World Staff
May 14, 2019 | Medidata Solutions has launched Acorn AI, a Medidata company dedicated to making "data liquid across the end-to-end lifecycle of a pharmaceutical and life sciences company—from research all the way to development and into post-market," Sastry Chilukuri, Acorn AI's president told Bio-IT World.
"If you look at any organization, any life science company you have data that's siloed across a large number of places. You have clinical data sitting in some places; you have research and translational data sitting in a bunch of places… So how do you get all the data into one place, and more importantly, how do you start to build a fabric that allows you to link across all these various data sources?" Acorn AI will do that, he explained.
Acorn AI backed by Medidata's years of investment in technology, data pipelines, data science, and acquisitions (such as last summer's acquisition of SHYFT Analytics) as well as data from Medidata's 17,000 clinical trials (5,000 active) and 45 billion patient records from 2 million providers.
"We have a few products that sit on top of it that accelerate the digital transformation," Chilukuri said. "There are hundreds of use cases, but there are a few critical, important decisions that matter for the enterprise, and we want our products to enable those questions."
These aren't, of course, Medidata's first foray into analytics. Rave and Rave Clinical Cloud have long offered analytic capabilities. So why the new, AI-focused company?
"I do see incredible synergies between Acorn and Medidata," Chilukuri said. "For all intents and purposes, right now they are very close. It's much more about leveraging the scale and benefits of Medidata while creating the flexibility for speed and being able to try new approaches for go-to-market."
The Acorn AI products include Value Discovery Engine to make better go/no-go decisions; Intelligent Trials to improve study success and speed; Integrated Evidence to help demonstrate value to regulators, payors, providers and patients; and Connected Devices to integrate the new generation of medical devices within the digital healthcare ecosystem.
Acorn AI is building linkages or pipes between real world evidence, genomics, clinical trials, translational health, and other datasets. "It's really these linkages that are the data fabric that unlock new insights," Chilukuri said. "It truly brings these datasets side by side."
In addition to Chilukuri, the Acorn AI team includes Rachel Sherman, M.D., former principal deputy commissioner of FDA, as chief scientific and medical advisor. Kathy McGroddy-Goetz, Ph.D., who joined Medidata from IBM Watson Health, drives strategy and alliances. Rama Kondru, leads technology development for Acorn AI, in addition to handling his broader responsibilities as the newly appointed CIO of Medidata.
"For 20 years we've been steadfast in our mission of powering smarter treatments and healthier people by heavily investing in our platform, data, AI and expertise," said Tarek Sherif, chairman and chief executive officer, Medidata, in a statement. "With the launch of Acorn AI… we are now uniquely positioned to create a new paradigm for life science companies who want to drive actionable insights at scale using data and AI."