Optimize Enrollment Through AI-Powered Site Selection & Study Forecasting
Webcast
Optimize Enrollment Through AI-Powered Site Selection & Study Forecasting
It is now well documented that only 1 out of every 10 compounds that enters a clinical trial makes it to market. The reasons for such a high failure rate include lack of efficacy, poor safety profile, or changes in commercial strategy1, but the reality is most failures are due to poor enrollment. It was recently reported that:
Up to 55% of trials were terminated due to low accrual rate

The average enrollment efficiency is less than 40% for Phase III and IV trials

More than 80% of all trials fail to enroll on time resulting into an extension of the study and or addition of new study sites

2

 
The pharmaceutical industry needs to do better, and we believe the use of historic trial information to guide the protocol planning, coupled with real time enrollment and performance monitoring, can alleviate many of these enrollment issues.
Medidata AI has assembled the world's largest and most comprehensive data set of patient and site level clinical trials information and together with advanced analytics and AI, have developed tools that allow you to plan, forecast, monitor, and benchmark your clinical trials to avoid costly amendments and delays.
Speakers: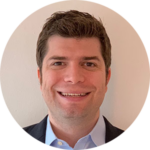 Fareed Melhem
Senior Vice President, Medidata AI Labs, Medidata, a Dassault Systèmes company
Fareed Melhem is Senior Vice President and Head of Medidata AI Labs at Medidata. Medidata AI Labs brings together data, technology, and expertise from Medidata AI and Partners to tackle the toughest problems in life sciences. A core focus of the Labs are the applications of data and advanced analytics to improve the design, planning, and execution of clinical trials.
Prior to Medidata, Fareed spent 10 years at McKinsey & Company where he worked with Biopharma, CROs, and Technology players in the R&D space. He co-led McKinsey's Center for Analytics and Real World Evidence, advising clients on the application of advanced analytics across Clinical Development. Fareed has written on the impact that data and analytics can have in R&D and speaks regularly on the topic.
Fareed holds an MBA from the Darden School of Business, University of Virginia and a BA from Columbia University.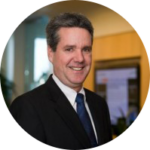 Richard K. Harrison, Ph.D.
Senior Director, Medidata AI, Medidata, a Dassault Systèmes company
Specializing in Biochemistry, Enzymology, Assay Development, HTS, Richard Harrison, is a 30 year veteran of the pharmaceutical industry. His career has spanned from working on organizing and directing research groups focused in multiple disease areas to directing and participating in programs that delivered numerous small molecule and protein therapeutic clinical candidates and several marketed drugs. Harrison has managed numerous external alliances and identified and implemented novel technologies and is an established author of peer reviewed publications.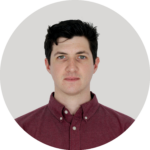 Robert Buka
Senior Product Manager, Medidata AI Intelligent Trials, Medidata, a Dassault Systèmes company
Robert Buka is a Senior Product Manager for the Medidata AI Intelligent Trials portfolio. He leads the Study Feasibility product, which helps pharmaceutical sponsors and CROs use historical data and predictive algorithms to properly plan and execute their clinical trials to achieve study accrual targets. Robert has over 8 years of technology industry experience leading data science teams and delivering digital transformation projects. Robert holds a bachelor's degree from the University of Pennsylvania.