Outsourcing Site Payments from the Sponsors' Perspective
Webcast
Outsourcing Site Payments from the Sponsors' Perspective
We all know site payments are an important part of running a clinical trial.  But how do you get it right?  Have you been struggling with trying to handle payments in-house with limited resources and tools?  Or have you tried outsourcing it and were challenged with no visibility into the process?  Join our fireside chat with a Medidata customer to listen to their stories firsthand of what it took to get a streamlined workflow for site payments.  Gather tips and tricks from your peers that have very relatable stories.  Site payments don't need to strain your resources and inconvenience your sites.  Learn how easy it can be to outsource your site payment process.
Watch this webcast to learn how to:
Bring your business processes to the table with a better outsourcing payment process

Leave site turnover due to slow payments to the past and build site relationships

Obtain complete visibility of your investigator payments without burdening resources
Speakers: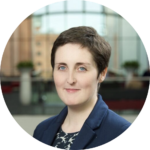 Kathryn Lang
VP, Outcomes and Evidence, Guardant Health
Dr. Kathryn Lang is a board certified hemato-oncologist, who completed clinical training in London, UK.  With a strong focus on outcomes research throughout her career with over 100 publications, Dr Lang led global data science initiatives and developed regulatory grade observational research within Pfizer Oncology with successful filings in the US and Europe before moving to her current role with Guardant Health in 2018 where she is Vice President of Outcomes and Evidence focusing on early detection of cancer and applied health economics and outcomes research.  She is the Principal Investigator of the ECLIPSE study, a prospective, multi-site, observational study currently enrolling over 10,000 subjects to provide the clinical validation cohort for the LUNAR-2 blood-based colorectal cancer screening assay developed by Guardant Health.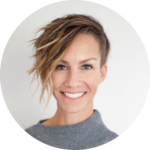 Lisa Moneymaker 
SVP, Clinical Operations Technology, Medidata
Lisa is the Senior Vice President of Clinical Operations Technologies for Medidata Solutions.  She has nearly 20 years of pharma, biotech, and medical device industry experience, delivering complex system solutions in support of excellence in clinical trial execution.  Lisa has spent time both in consulting and in Information System leadership for Amgen, directing architecture and development of the Clinical Trial Management ecosystem.  While at Amgen, Lisa was also allocated to leadership roles within TransCelerate Biopharma, driving industry innovation through delivery of the Shared Investigator Platform and the Investigator Registry. Lisa received her BS in Biomedical/Biochemical Engineering from the University of Southern California.