Preparing for ICH E6 (R3) Good Clinical Practice Changes
Webcast
Preparing for ICH E6 (R3) Good Clinical Practice Changes
Our industry is eager to learn what changes are included in ICH E6 (R3) Good Clinical Practice recommendations this year. Understanding how taking a risk-based, fit-for-purpose approach in the use of technology to conduct clinical trials will impact the industry's current procedures. A key focus includes Quality Tolerance Limits (QTLs) and how clinical trial teams can identify, manage, and report risks associated with critical to quality factors that answer key questions and support sound decision-making while protecting patients. The focus of this webcast is how sponsors, CROs and sites can focus on quality factors at the time of trial design and prepare for these new rules.
Watch this webcast to learn about:
ICH E6 (R3) changes and how they affect your clinical trials

Current implementation roadblocks and methods to increase the adoption of QTLs in clinical trials

How to identify Critical to Quality (CtQ) factors and use them to create focused indicators of quality

How to prepare your clinical development for upcoming compliance requirements
Speakers: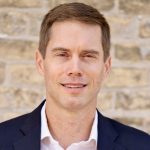 Brian Barnes
Senior Director, Product Management, Medidata
Brian Barnes is a Senior Director of Product Management for clinical operations technology.  Brian currently leads the Risk Management product development team.  Previous to Medidata Brian was in the CRO space for 15 years where he supported RBQM for the past 8 years specializing in RBQM operationalization for small to large pharma, biopharma, and biotech companies specializing in implementation of ICH E6 (R2) . Brian is a co-liaison within the Associate of Clinical Research Organizations (ACRO) RBQM Working Group and presented and published on the topic of RBQM within a number of industry meetings, conferences, and journals.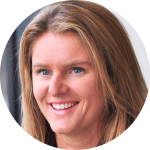 Fiona Maini
Principal, Global Compliance and Strategy, Medidata
Fiona's role includes the evaluation of good clinical practice regulatory relevant changes impacting stakeholders managing clinical trials, with a key focus on regulatory aspects of technological advancements and geo-political dynamics. Specifically, impact of the EU Clinical Trial Regulation, ICH GCP revisions, impact of Brexit on the clinical trial ecosystem, advances in global data standardisation, use of robotics, artificial intelligence and regulatory adoption of mobile health applications within clinical trials. Most recently Fiona has been leading a global project interfacing with regulatory authorities with respect to the regulatory aspects of emerging patient centric technologies.  Prior to Medidata Fiona was a Director at Deloitte leading the Global Centre for Regulatory Excellence in Life Sciences, Regulatory Brexit Advisory Lead for Life Sciences and a Director overseeing Deloitte consulting services to the European Medicines Agency. Fiona has a MSc in Chemistry and BSc in Chemistry and Management Science.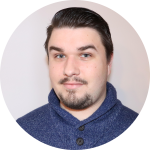 Josh Rochotte
Product Manager, Digital Oversight
Josh Rochotte is Product Manager, Digital Oversight, responsible for the Medidata Virtual Monitoring and Central Monitoring Roadmaps. Josh also supports the development of Medidata Detect's data science algorithms. He has been at Medidata for 4 years. Previously at Medidata, Josh was a Product Owner for the Data Viewer and RBQM Configuration Manager applications and an Implementation Consultant supporting midmarket enablement and implementation efforts in Professional Services. Josh holds a Masters of Information in Data Science and Information Management from Rutgers University and is an Advanced Certified Scrum Product Owner.