Medidata's Stephanie Chueh and Linda Magrath Receive 2021 Healthcare Businesswomen's Association Awards
May 06, 2021
May 6, 2021
Medidata, a Dassault Systèmes company, today announced that Stephanie Chueh and Linda Magrath have both been recognized by the 2021 Healthcare Businesswomen's Association (HBA) Awards.
"We are very pleased to be recognized by HBA year over year for the stellar accomplishments of our female executives. Stephanie and Linda both embody the drive, commitment, and passion that Medidata stands for, and their leadership is especially commendable and needed during the uncertainties caused by the COVID-19 pandemic. We congratulate them on their successes and look forward to their future," said Tarek Sherif, co-founder and co-CEO of Medidata.
Stephanie Chueh, director of sales strategy and strategic programs, global enterprise and partner sales at Medidata, was named a HBA Rising Star. HBA Rising Stars are professionals in the early to mid-stage of their career. They represent various sectors of the healthcare industry and are designated by HBA's corporate partner organizations. They are within the first 15 to 20 years of their professional career, contribute significantly to their organization, exemplify leadership and are a role model for others. HBA Rising Stars are a true example of the top talent in the healthcare industry.
During her time at Medidata, Stephanie has championed multiple cross-functional initiatives. She works with leaders and stakeholders across the organization to roll out targeted sales plays and programs. Stephanie also plays a leading role in Medidata's COVID-19 taskforce, which coordinates responses and resources to support clients with managing pandemic-related impacts to their clinical trials. Additionally, through Medidata's Women of Color business resource group, Stephanie volunteers as a mentor to support military veterans and young adults from underserved communities in growing careers in technology.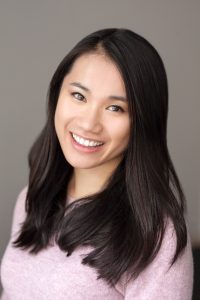 Stephanie Chueh
Linda Magrath, vice president, customer support at Medidata, was named a HBA Luminary. HBA Luminaries are also designated by HBA corporate partner organizations and have more than 20 years of professional experience, serve as a role model in their company, actively mentor and sponsor other women, exhibit dedication to the healthcare industry and are shining examples of transformational leadership.
In her 12 years at Medidata, Linda has been recognized for her leadership in driving operational efficiencies, and coaching and mentoring other leaders within her organization. She has a proven track record of success in improving customer satisfaction, enhancing customer experiences, and growing and maturing Medidata's customer support and services teams. Linda's exceptional ability to coordinate cross-functional global teams allows the customer success organization to accomplish the challenging objectives put forth in Medidata's fast-paced and high-growth environment.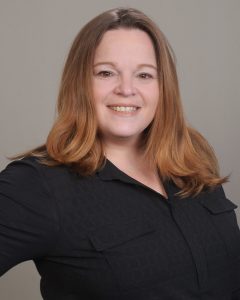 Linda Magrath
Stephanie and Linda are members of a class of over 150 HBA Rising Stars and Luminaries who will be recognized alongside 2021 HBA Woman of the Year, Sandra Horning, former chief medical officer and head of global product development at Genentech and Roche. The virtual HBA Woman of the Year award ceremony will take place today, May 6, 2021 from 9:00 a.m. - 2:00 p.m. EST.
For more information, contact Paul Oestreicher, external communications director at poestreicher@medidata.com.