Simplify Your Decentralized Clinical Trial Journey With an End-to-End Strategic Design
Webcast
Simplify Your Transition to Decentralized Clinical Trials (DCTs):
Part 2 of 3: Simplify Your Decentralized Clinical Trial Journey With an End-to-End Strategic Design
With the clinical industry moving to a decentralized clinical trial model at lightning speed, there are many important factors along the way for consideration. These considerations include asking "What does decentralization mean for your company?", "What is your risk-tolerance?", "What are your current capabilities?",  "What does your future state look like?", and "What is your strategy for implementation?"  Decentralizing clinical trials requires a multi-pronged approach for organizational success to meet future needs. Join us for this webinar and learn about Strategic Design methodology and framework to simplify your transformation journey.
Key Takeaways:
Factors and key considerations for developing your decentralized model
What does a scalable and fit-for-purpose end-to-end solution look like
Technology solutions that allow for decentralization
How to collaborate with partner SMEs to support your DCT transformation or model of choice
Speakers: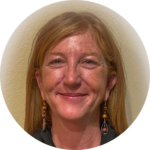 Amy Calvin
Senior Engagement Consultant, Strategic Consulting, Medidata
Amy Calvin is a Senior Engagement Consultant of Strategic Consulting at Medidata Solutions.  She has over 20 years of experience in the pharmaceutical industry with a strong knowledge of end-to-end drug development and a focus on decision sciences, clinical innovation, strategy, implementation and process model development. Over the last 7 years, she has been driving clinical transformation initiatives with new innovative capabilities to enhance the patient experience. She is passionate about bringing new medicines to people through transformative ideas, innovation and robust information while enhancing and improving the clinical trial participant experience.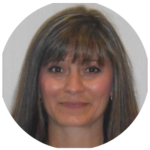 Tina Henderson
Senior Director Change Management, Strategic Consulting, Medidata Solutions
Tina Henderson is the Senior Director of Change Management in Strategic Consulting at Medidata Solutions.  She has spent over 22 years working in the R&D industry leading quality and timely execution of large scale, global clinical development programs from early development through the various phases of the drug development helping to bring products to market. Her passion lies in strategizing innovative, transformative capabilities, casting vision, and building collaborative relationships.