Simplify Your Transition to DCTs: Part 1 of 3: Pitfalls to Avoid When Adopting DCTs
Webcast
Simplify Your Transition to DCTs: Part 1 of 3: Pitfalls to Avoid When Adopting DCTs
The buzz in the industry is all about Decentralized Clinical Trials (DCTs). We realized the importance of remote access during the COVID-19 pandemic and we are beginning to see the benefits: it accelerates drug development, enables faster and more comprehensive data collection for sites, sponsors and CROs, and last but not least, greatly facilitates patient participation.
While the concept is gaining acceptance, there is still some uncertainty around technologies to implement, the level of on-site versus virtual (or a combination) of activities, and operational changes that must occur. Our Director of Advisory Services, Dr. Holly Robertson, will talk about some key considerations to be aware of for successful DCT execution. 
Watch this webcast to learn how to:
Identify needs and strategies and then select the technologies needed to support the design

Understand the benefits of patient and site engagement to support successful clinical trials

Discover the importance of data collection and integration to create a complete patient profile and trial results
Speaker: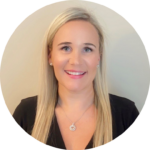 Holly Robertson, Director, Advisory Services
Holly Robertson is the Director of Advisory Services within the Patient Cloud team at Medidata Solutions with over 20 years of experience in pre-clinical and clinical research. Dr. Robertson obtained her PhD in Pharmacology from the University of Colorado Health Sciences Center in Denver, CO and conducted pre-clinical and translational research at both Duke University and the McGovern Institute for Brain Research at Massachusetts Institute of Technology (MIT). Prior to joining Medidata, Dr. Robertson was at Duke Clinical Research Institute (DCRI) where she led a multi-disciplinary team in developing operational strategies for decentralized clinical trials (DCTs). Most notably she was the project lead for the ADAPTABLE Study, a fully virtual study with over 15,000 patients enrolled. She is passionate about developing patient-centered technologies that improve the design and execution of clinical studies, ease patient participation, and accelerate commercial outcomes to improve patient health.