The Future of Clinical Data Management, Part 1: Too Fast, Too Furious
Webcast
The Future of Clinical Data Management, Part 1: Too Fast, Too Furious
Medidata's first webinar series for 2022 will bring industry leaders and game changers together to discuss the trends and insights in modernizing data management. This first webinar will provide best practices, practical tools and strategies that can be used today and actions to support the future new normal. In this session, you will learn about three strategies to amp your data quality management.
Remember hearing at past conferences that the future of Data Management is coming?  Will the Data Management landscape change?  Is there a shift in how the Data Manager will "clean" their data?  Well, the future and changing landscape for the Data Manager is finally here.  The COVID-19 pandemic has challenged the way clinical trials are executed.  Traditional methods have been disrupted and our industry has to think creatively about data acquisition from a variety of sources.  This has forced Data Management organizations to rethink what data cleaning means and enable new ways of implementing the best approach to collect, clean, and report on the data in their clinical trials.
The areas of focus will be:
Use of Visualizations and Analytics.

 How to make the most of the tools you have now and how to update your processes to meet today's needs.

 How to execute change, optimize and streamline your processes and use analytics for a true risk-based data management approach.
Speakers: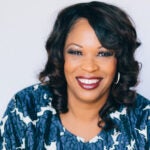 Katrina Rice is an accomplished Chief Delivery Officer with an impressive career that spans over 20 years and includes advancement into increasingly demanding leadership roles. With a solid history of leading business transformations and managing global portfolios, she is as much at home scaling operations as she is in developing strategies that drive revenue growth. At eClinical Solutions, Katrina was recently promoted from Executive Vice President of Professional Services to Chief Delivery Officer. She has previously held various technical roles at Lockheed Martin Energy Group and Bayer.
Katrina holds a Bachelor of Science degree in Computer Science from Alabama Agricultural and Mechanical University and a Master of Science degree in Computer Science with Advanced Applications from the University of New Haven. 
In her free time, Katrina is an active participant in several organizations including the Healthcare Businesswomen's Association and Women of Color in Pharma. She is also a Member of Chief, a private network for women in senior leadership roles, a Board Member of the Central Connecticut Coast YMCA, and a Member of the Delta Sigma Theta Sorority Incorporated.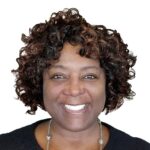 Nicole A. Pollard is a Managing, Principal Engagement Consultant with over 24 years of experience in the pharmaceutical industry, clinical research, and technology implementation. She has built a successful career in Data Management and as a Portfolio Oversight Strategist. Nicole has facilitated workshops, conducted industry roundtables, and senior leadership forums.  At Medidata, Nicole is the Chair of the Medidata Diversity in Clinical Trials Steering Committee where she leads our partnerships in co-developing tools and solutions to help identify, recruit and retain diverse patients in Clinical Trials. Nicole is a passionate advocate for STEM and promoting equal opportunities for all.  Personally, Nicole strives to be a connector and collaborative thought leader in the life sciences industry, driving transformative strategies that ensure all patients have access to treatment regardless of their ethnicity, geographic location, and socio-economic background.