The Next Chapter in CAR-T Development: Why Data Will Make the Difference
Webcast
The Next Chapter in CAR-T Development: Why Data Will Make the Difference
Medidata AI recently presented this research that represents the first of its kind to take advantage of Medidata's cross-trial, historical clinical trial data – the single largest anonymized dataset of patients on CAR-T therapy – and apply big-data modeling techniques to quantify the relationship between readily captured patient lab markers and severe CRS. Attend this webinar to learn about the research presented and a discussion on the current CAR-T trial landscape, with topics including: 
CAR-T therapy is in a pivotal time in its development lifecycle – with new therapies being authorized and its expansion into new indications such as solid tumors, despite continuing concerns around safety and adverse events.

R&D Teams must think many steps ahead on how to leverage all sources of data available to truly take a step forward as an industry and learn from past trials to make the best decisions going forward.

The use of aggregated data from past clinical trials can drive clinical trial efficiencies,  unlocking predictive models and analytics tools to accelerate the understanding of safety considerations and treatment effects of CAR-T to support novel clinical study designs.  Adoption of AI technologies is therefore becoming a critical business imperative.

How to accelerate enrollment and improve trial retention for CAR-T trials using historical trial data 
Speaker: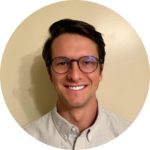 Jacob Aptekar, Medidata AI
Jacob leads the Trial Design Solutions group within Medidata AI, focusing on novel data science applications for Medidata's clinical trial and real world data. Prior to joining Medidata, he was an Associate at McKinsey & Company within their Digital McKinsey group. Prior to that, he founded and led Qurator, Inc, a start-up data science consultancy focused on RWE and renal disease. He holds an MD and Ph.D. in Neuroscience from UCLA and a BA in Physics from Harvard University.