Timely Batch Release: Don't Let Your QC Labs Slow You Down
Webcast
Timely Batch Release: Don't Let Your QC Labs Slow You Down
Many Quality Control  (QC) laboratories in pharma- and biomanufacturing have not yet achieved digital transformation yet. In fact, many are still using paper and basic generic tools. This leads to cumbersome and time-consuming quality testing. Sampling and test execution, data entry and review, reporting and documentation, approval and certification—QC Labs need to accomplish all these steps according to defined procedures and in compliance with regulations. It is impossible to do so efficiently without a true digital system.
True digitalization—connecting people, processes, and data together—is the best way to improve productivity and enhance regulatory compliance. Open, platform-based solutions enable standardization, data aggregation through common models, and integrated analytics and visualizations. In this webinar our panel of experts will articulate a realistic and achievable vision for QC labs that will help increase productivity for timely batch release while improving data integrity and regulatory compliance
Key Takeaways:
Improve lab efficiency with stepwise test execution to simplify and speed up batch release workflows
Improve tech transfer through industry standard S88 documentation and execution of methods
Increase compliance by eliminating the transcription of data with direct capture from equipment
Improve QC planning and scheduling by anticipating and controlling load fluctuations in labs, with greater visibility of activities
Speakers:
Bob Buhlmann
Head of Quality Digital and Computer Strategy, AstraZeneca
Bob Buhlmann is the Head of Quality, Digital Strategy for AstraZeneca.  He is responsible for the design and implementation of the companies quality departments digital transformation program that includes data analytics and computer validation process improvements

Jason Sexton
Life Sciences Solution Consultant, BIOVIA
Jason Sexton is a Life Sciences Solution Consultant for Dassault Systemes. He began his career in combination device and pharmaceutical manufacturing as a QC Chemist and later as a Senior Laboratory Informatics Administrator. He uses his product and industry knowledge to best serve customers in shaping their digital landscape with BIOVIA.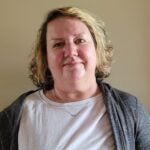 Kirsten Gesenberg
Portfolio Director, BIOVIA
Kirsten Gesenberg is portfolio director for the BIOVIA Dassault Systèmes Electronic Notebook products. She began her career as a small molecule process chemist in the pharmaceutical industry. Since joining BIOVIA (then Symyx) 15 years ago, she has been involved in the successful implementation of BIOVIA Workbook across the Life Sciences industry. In 2021, Kirsten looks forward to moving the BIOVIA laboratory products onto the 3DEXPERIENCE platform.