Unleash the Power of an Integrated Imaging/EDC Platform
On Demand Webinar
Unleash the Power of an Integrated Imaging/EDC Platform
An integrated Imaging/EDC environment just makes sense. Both collect critical data to support the management of your clinical trial. By bringing the two data collection environments together, you can unleash the power of an integrated data platform and save time, resources and cost.
Understand what a combined imaging/EDC platform can mean
See what an integrated solution looks like and how it could power up your trial
Learn how a combined experience reduces time and eliminates errors on data reconciliation and double data entry
Featured Speakers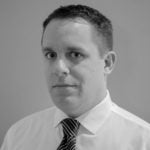 Dan Braga
VP, Product Management, Imaging Solutions
Medidata
Dan Braga is the VP of Product Management for medical imaging solutions at Medidata Solutions. Dan works with sponsors, CROs, core labs, and sites to adopt medical image technologies to help automate image acquisition, distribution, assessment, and data collection. Prior to Medidata, Dan was one of the co-founders of Intelemage, a medical image management and workflow company later acquired by Medidata. Prior to Intelemage, Dan worked in various product management, operational and sales roles with healthcare technology companies such as GE healthcare, Pocketscript, and WebMD.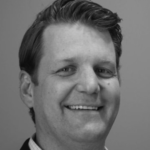 Troy Schneider
Sr. Director of Imaging Strategy
Medidata
Troy Schneider is the Sr. Director of Imaging Strategy responsible for the strategy and business development of growing one of the world's most sophisticated networks dedicated to providing secure, powerful and intelligent management and workflows of medical images for the life sciences industry.