Yesterday's Decentralized Clinical Trials are Today's Clinical Trials
Webcast
Yesterday's Decentralized Clinical Trials are Today's Clinical Trials
What was once an emergent trend is now becoming an established practice: decentralized clinical trials, also known as virtual trials. As the industry transitions to a new clinical paradigm, a successful move requires that we A) understand the long-term effectiveness of virtual initiatives rapidly deployed as a result of the pandemic, and B), continue to innovate and improve the patient and site experiences to drive better efficiencies and outcomes based on these insights.  
The question remains: are we aiming to recreate trials in the virtual setting, or are we rethinking the way we approach trials from the perspective of what works best virtually? And how can we minimize the potential for added site burden through incorporating virtual solutions that improve daily site operations?  And how can we improve the site-sponsor relationship through virtualization process and technology to drive more meaningful interactions? In our latest webinar we'll be exploring the changing paradigm of study conduct to enable decentralization of clinical trials, both for patients and sites, and why it has permanently changed the paradigm for clinical execution. 
Watch this webcast to learn:
How decentralizing technologies enable better recruitment and engagement rates before, during and after a clinical trial.

How to streamline clinical timelines by implementing end-to-end virtualizing technologies to unify your platform approach 

The impact of decentralizing technologies on sites and how to ensure you're ready to partner with changing future operating models 

The role of new operating models such as remote and risk-based monitoring to reduce risk while increasing efficiency
Moderator:
Craig Lipset
Advisor and Founder, Clinical Innovation Partners
Craig Lipset is a recognized leader at the forefront of innovation in clinical research and medicine development. He is an advisor to technology and biopharmaceutical companies, leading universities, and the venture community, bringing vision and driving action at the intersection of research, digital solutions, and patient engagement. Craig was the Head of Clinical Innovation and Venture Partner at Pfizer, on the founding Operations Committee for TransCelerate Biopharma, and on the founding management teams for two successful startup ventures (Perceptive Informatics and Adnexus Therapeutics). During that time, Craig designed and launched multiple industry firsts — from the first fully remote/virtual clinical trial for a new medicine to the first returning of results and data to research participants.
He currently serves on the Board of Directors for the Decentralized Trials & Research Alliance (Co-Chair), Foundation for Sarcoidosis Research and the MedStar Health Research Institute, and, as well as on the Editorial Board for Therapeutic Innovation & Regulatory Science. Craig is an Adjunct Assistant Professor in Health Informatics at Rutgers University, and an Adjunct Instructor at the University of Rochester Center for Health + Technology.
Craig has received the red jacket 'hall of fame' recognition among the PharmaVOICE most inspiring people in the life sciences. He has been recognized among Pharmaceutical Executive's Emerging Leaders, CenterWatch Top 20 Innovators in Clinical Trials, the Medicine Maker Power List and the AlleyWatch Who's Who in eHealth. He studied Music at Brandeis University and earned a Master of Public Health from Columbia.
Panelists: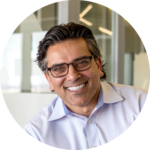 Irfan Khan
CEO, Circuit Clinical
Dr. Irfan Khan is the founder and CEO of Circuit Clinical, headquartered in Buffalo, NY. He is a cardiologist who has served as a principal investigator on both therapeutic and device clinical trials for more than a decade and founded Circuit Clinical with a mission to transform the experience of finding and participating in clinical trials.
Over the last five years, he has overseen Circuit Clinical's growth to more than 2 million patients, involving 30+ multi-specialty health systems and the launch of TrialJourney, the first ever ratings & reviews platform for clinical trial participants.
Dr. Khan's key areas of interest are barriers to clinical trial participation, participant experience, and the intersection of technology and care delivery.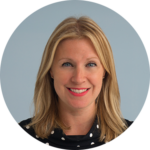 Rosamund Round
VP, Patient Innovation Center and Decentralized Trials, Parexel
Rosamund Round is Vice President of Parexel's Patient Innovation Center. She is dedicated to improving clinical research access and experiences, which led her to create the decentralized clinical trials service. By partnering closely with patients she continues to drive Parexel's mission, to put patients at the heart of trials. Her role brings together experience in health psychology, innovation and patient engagement, and she has been delighted to help drive the industry's continuous improvement of patient centric practices.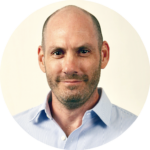 Anthony Costello
CEO, Patient Cloud
Anthony Costello is SVP, President of Patient Cloud at Medidata.  After beginning his clinical research career at Genentech 20 years ago,  Anthony Costello has gone on to co-found several clinical trials technology start-up companies including Nextrials (acquired by PRA Health Sciences) and Mytrus (acquired by Medidata).  Over his career, he has focused on disruptive and innovative technology that can simplify clinical trials for patients, sites and sponsors.  He has been selected as one of the PharmaVoice Top 100 Most Inspiring People in Clinical Research, has served as Chairman of the Board for the Society for Clinical Data Management and is currently a member of the editorial advisory board for Applied Clinical Trials magazine.  He is a frequent author and presenter on topics related to the efficient use of technology in clinical research.