Medidata's Ruthie Davi and Spencer Hoffman Receive 2022 Healthcare Businesswomen's Association Awards
March 30, 2022
March 30, 2022— Medidata, a Dassault Systèmes company, today announced that Ruthie Davi, vice president data science and Spencer Hoffman, vice president, associate general counsel, have both been recognized by the 2022 Healthcare Businesswomen's Association (HBA) Awards. 
"The Healthcare Businesswomen's Association recognizes a stellar group of leaders each year and we are proud to have two of our executives on this prestigious list," said Rama Kondru, co-CEO of Medidata. "Ruthie Davi and Spencer Hoffman both embody the passion that Medidata has for solving the impossible. They excel in their positions, and also as role models for women who are starting their careers in life sciences."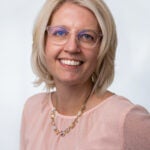 Ruthie Davi is earning the HBA Luminary Award, for women who serve as leaders in their company, actively mentor and sponsor others, help advance other women's careers, and exhibit dedication to the healthcare industry.
Davi is part of a team creating advanced analytical tools to improve the efficiency and rigor of clinical trials, with recent work focused on creation and analysis of the Synthetic Control ArmⓇ. Davi has a background in pharmaceutical clinical trials with more than 20 years working in the Office of Biostatistics in the Center for Drug Evaluation and Research at the FDA, most recently as a Deputy Division Director. Ruthie earned a Ph.D. in Biostatistics from George Washington University.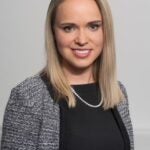 Spencer Hoffman will be honored with the HBA Rising Star Award, for female leaders who have demonstrated noteworthy achievements and proven attention to furthering their careers.
Hoffman and her team are  responsible for Medidata's legal relationships with Medidata's customers and partners. In addition, her team drafts, reviews and negotiates Medidata's agreements with its key strategic partners. Before coming to Medidata, Hoffman was an associate in the healthcare practice at Ropes & Gray LLP, where she represented healthcare providers and life sciences clients in transactional and regulatory matters. Hoffman earned her law degree from the University of Pennsylvania.
Davi and Hoffman are members of a class of nearly 200 HBA Rising Stars and Luminaries who will be recognized at the HBA Woman of the Year award ceremony, May 10, 2022.
Contact: 
Tom Paolella
Senior Director, Corporate Communications & Affairs
+1-848-203-7596
thomas.paolella@3ds.com

Paul Oestreicher
External Communications Director
+1-917-522-4692
paul.oestreicher@3ds.com