Medidata Risk Management
Quickly Identify Critical-to-Quality (CtQ) Factors and Drive Higher Study Quality
Many risk management approaches rely on siloed spreadsheets, and have not evolved to address the complexities of today's clinical operations.
Medidata Risk Management provides a dynamic digital solution for risk assessment, monitoring, and mitigation. Now, you can go beyond just being compliant with ICH E6 guidelines, and instead take a proactive approach to manage study risks and ensuring patient safety.
Operationalize your risk management process in a way that spreadsheets simply can't.
Benefits of Medidata Risk Management
Automate The Risk Management Process
Medidata Risk Management automates workflows, provides built-in risk calculations and scoring to prioritize risk levels, and enhances monitoring strategies, streamlining the user experience. The result is a system that's fast to implement, simple to use, and flexible to adjust as your study progresses.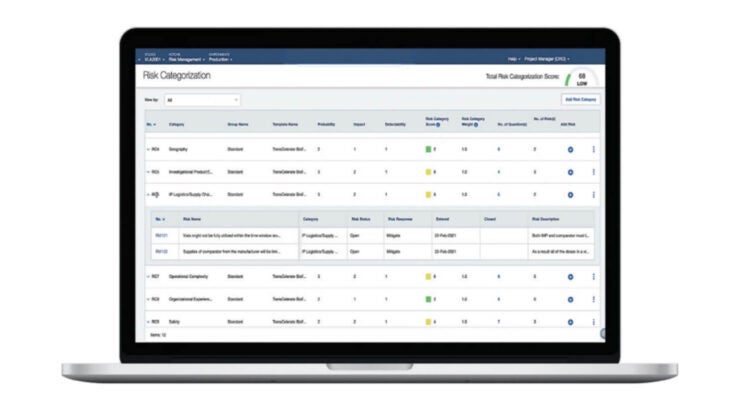 Build Quality Into Your Study
Medidata Risk Management creates the foundational plan for identifying critical data and processes upfront, their risks, and corresponding mitigation controls, allowing you to proactively identify issues, trends, and anomalies at every step of your trial. Inform your Source Data Verification (SDV), central monitoring and remote monitoring strategies from identified risks, so that your approach to oversight is guided by a single source of truth – the risk plan.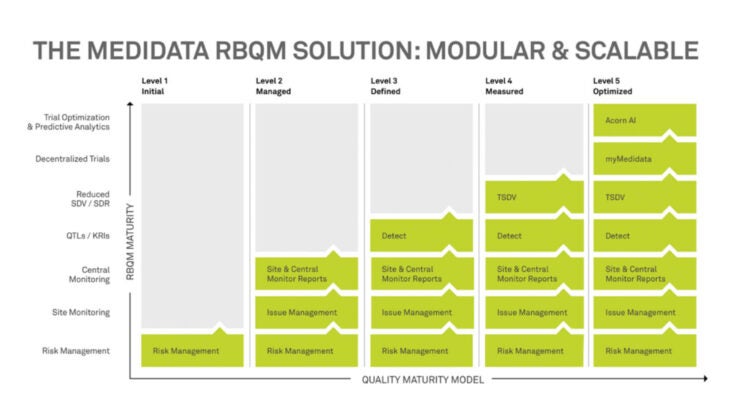 Integrated Platform Solution for Risk Management
Built on the Medidata Clinical Cloud®, Medidata Risk Management is unified with Medidata Detect and Rave CTMS, providing the single source of truth and deep analytic insight that you've come to expect from Medidata. Eliminate point solutions which don't provide actionable insight, and move from risk to action, seamlessly.
Key Features of Medidata Risk Management