Medidata Blog
Three Ways to Innovate Clinical Data Management in an Evolving Clinical Trial Landscape
Dec 05, 2022
-

4 min read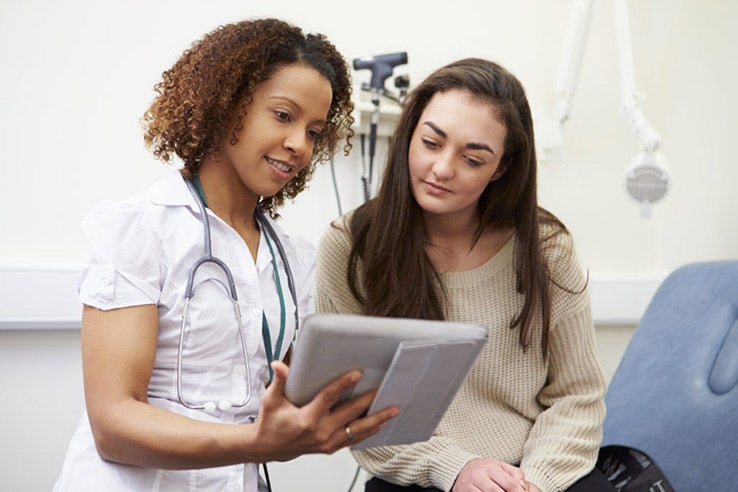 Today's clinical trial data from remote patient care, imaging, wearables, labs, and other sources has grown exponentially, leaving traditional clinical data management processes lagging in the ability to efficiently scale. Trial data is often managed with data management tools and processes that are not interoperable and simply have not been able to adapt at the speed needed to match the modern clinical trial. 
Organizations that shift from manual and repetitive tasks to automated, risk-based, and proactive delivery of actionable insights will be better positioned to accelerate clinical trial results and bring smarter treatments to patients faster.
Unified data and workflows have the potential to push your organization's clinical data management system (CDMS) to become scalable, flexible, intelligent, and interoperable with a variety of third-party systems so that it sustains drug development into the future. But what tactics can you use to reach the next generation of clinical data management and transcend the limitations of current systems? 
Here's how you can evolve your CDMS for more effective clinical trials.
1) Unify Datasets to Capture a Complete View of Patient and Study Data
Currently, clinical trial data is captured in siloed systems. This requires manual programming to aggregate and reconcile the data—a burden on time, cost, and resources. 
By merging disparate datasets through a unified, intelligent, and secure platform—one that is designed to process data through a common model automatically—you can easily visualize and analyze data in a unified way to drive the value demonstration of your new drug or device. Any of these datasets are complementary and uniting them means that you can develop highly comprehensive patient profiles that are more informative with regards to how patients are affected by drugs and diseases.
For example, Medidata's unified platform, the Medidata Clinical Cloud®, provides a complete, centralized view of the patient and study data. Data captured from any source automatically connects within and across studies in a unified platform, without the need for programming and reconciliation. A unified platform provides continuous insights into patient disease progression or regression, identifies inconsistent, unusual, or missing data early, and provides data ready for analysis on-demand. The benefits of unifying data and workflows include an aggregated view of patient data, elimination of duplicate data entry and reconciliation, and streamlined processes. In short, a unified platform provides the necessary framework needed to achieve the speed and scale required of modern trial designs.
2) Automate Tasks & Workflows
To reach a next-generation clinical data management system, clinical trial data needs to be aggregated holistically. Currently, data is often sourced from multiple places and is forced through a single data management workflow. Plus, reviewing, cleaning, and locking data takes many manual steps. Data consolidated manually by programmers, or data funneled through an organization's bespoke solutions to aggregate and manage data is not ideal; these processes are resource- and time-intensive and introduce the opportunity for errors.
Automation, intelligence, and a user experience that operates on the complete study and patient dataset agnostic to its source will improve your workflow all around. Medidata's next-generation clinical data management strategy is that workflows adapt to where and how data was captured and tasks are automated or assisted where possible using machine learning. This removes the need to scale data management resources to match the volume of data, shifts your workflows away from repetitive, manual tasks to higher-value analyses, and provides more effective data cleaning and faster database lock.
"It's okay not to be perfect. Every data point is not equal, and we should prioritize data points that have the highest impact."
– Wayne Walker, SVP Product, Rave Platform Technology, Medidata
3) Deliver High-Quality Data, Faster
When it comes to an exhaustive review of data, doing it manually is inefficient and ineffective. In the face of rapidly growing data volumes, this isn't scalable, as adding resources doesn't provide a return on investment. But you need to deliver better quality data, faster.
Use automation with the help of professional services experts to identify data issues and surface them with advanced analytics. This eliminates or significantly reduces the need for programmer resources while enhancing patient safety.
The Medidata Clinical Cloud, combined with Medidata's professional services experts, provides sponsors and CROs quick access to high-quality data. Rather than programmers manually aggregating data from multiple systems, the Medidata Clinical Cloud aggregates this data automatically. This lets data managers build listings from multiple datasets without the need for programming, and automatically generate and post multiple queries to sites. Additionally, our professional services experts help build studies faster and seamlessly implement data management technology, while supporting and enabling teams every step of the way.

You don't have to do it alone. As pioneers and continued innovators in EDC—coupled with experience gained in over 29,000 studies—Medidata fully understands the opportunities and challenges clinical data managers face. With data integration, standardization, and advanced analytics, we're ready to help you transform your clinical data management processes to shift away from manual and repetitive tasks to automated, risk-based, and proactive delivery of actionable insights. 
Clinical data management solutions that unify datasets, automate workflows, and deliver high-quality data with speed and at scale equip you with the tools you need to evolve your CDMS to keep up with the changing clinical data landscape.
Download our white paper to learn more about how we can help you with next-generation clinical data management.

Related Articles
01
Sep 06, 2022
-

4 min read
Subscribe to Our Blog Newsletter