Medidata Blog
An Unmatched Partnership Experience for CROs
Jun 23, 2021
-

2 min read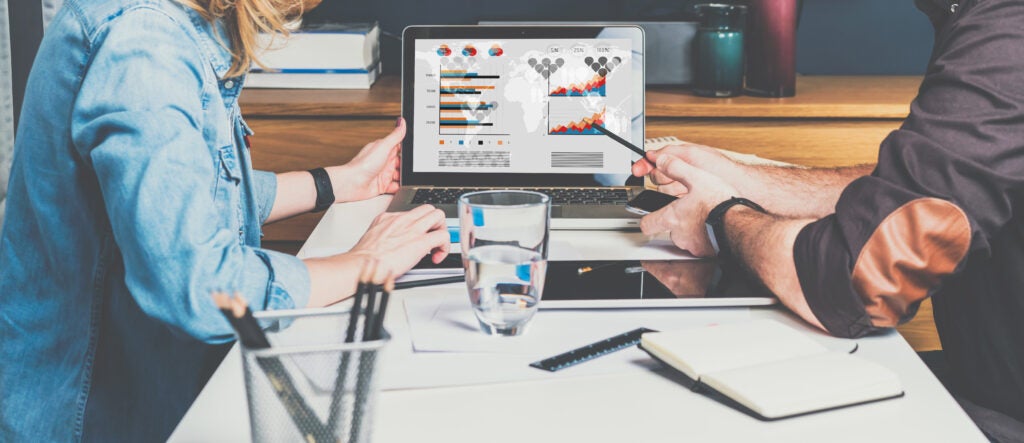 Contract research organizations (CROs) operate in a growing and increasingly competitive landscape. According to a report from Clearwater International, the global CRO market is expected to exceed $45 billion by 2022, with annual growth accelerating to 12%, and CROs accounting for more than half of the pharmaceutical research market.
As a Medidata CRO partner, you have access to resources to outperform in this market at every step of the way. Have our professional services team review your protocol design, fine-tune your operations with roadmap reviews, or polish your proposals to sponsors with help from our experts. We invest heavily to support our partners' growth and offer resources to support you through the entire sales cycle and throughout the clinical development process. 
Growing your business starts with making your voice heard. To amplify your mission, leverage a variety of joint marketing opportunities. Mark partnership milestones or achievements with press releases, tell your success stories and demo products with webinars, demonstrate your thought leadership with blog posts, recap a successful project with a case study, and reach a huge audience with our social campaigns.  
Partner to Drive Progress
With a singular focus on study startup and software designed for reuse and speed, optimize your build times and launch your study in as few as 2–4 weeks, including COVID-19 studies. Our platform-as-a-service model, supported by the expertise of our Professional Services team, enables you to meet your specific requirements, standardize data collection, cut costs, and execute rapid study builds and analyses.
Leverage our team of experts—ranked #1 Professional Services team by Life Science Strategy—for strategic consulting, study builds, education and accreditation, implementation, and study-by-study support.  
According to a leading CRO, "The Medidata Professional Services team has been really straightforward about helping and offering their resources and knowledge about the system to ensure the workflow we've laid out will be an efficient way of storing documents securely and in a compliant, auditable fashion."
Expand Your Tech Leadership
Optimal performance, growth, and transformation depend on adaptive speed in times of unprecedented change. When investing in technology to support decentralized clinical trials, consider a path that offers adaptability, operational agility, patient-centricity, and speed. 
Unifying decentralized clinical trials capabilities on a single platform delivers fast adaptation and performance with the following benefits: 
All scenarios of decentralized clinical trials have been pre-identified 

An end-to-end range of technologies delivers solutions across all sites, patients, and sponsors on one single platform 

Solutions are designed to improve patient experience, safety, and centricity 

All capabilities are synchronized to deliver real time insights for remediation and secure data integrity 
Our platform-as-a-service path to virtualization empowers CROs to drive growth beyond delivering virtualization, safely and speedily. The platform model also informs you of expanded revenue opportunities to uncover new bids, identify fit-for-use data, and improve patient recruitment and retention. 
According to one of our CRO partners, "Being a Medidata partner allows for the clients to know that we're serious. We're a small CRO with a lot of knowledge and some really awesome people, but without the technology, the sponsor had to trust the people. With all of the Medidata products and the Medidata Clinical Cloud, we have the ability to share that information directly to the end user, a single source of truth." 
Discover more ways to leverage proven innovative technology and unmatched partnership experience to attract and win more sponsor bids.
Featured Articles
02
Mar 28, 2023
-

3 min read
03
Aug 15, 2022
-

2 min read
04
Oct 03, 2022
-

3 min read
Subscribe to Our Blog Newsletter