Medidata Blog
A Unified Platform = Collaboration in Clinical Development
Jun 24, 2019
-

3 min read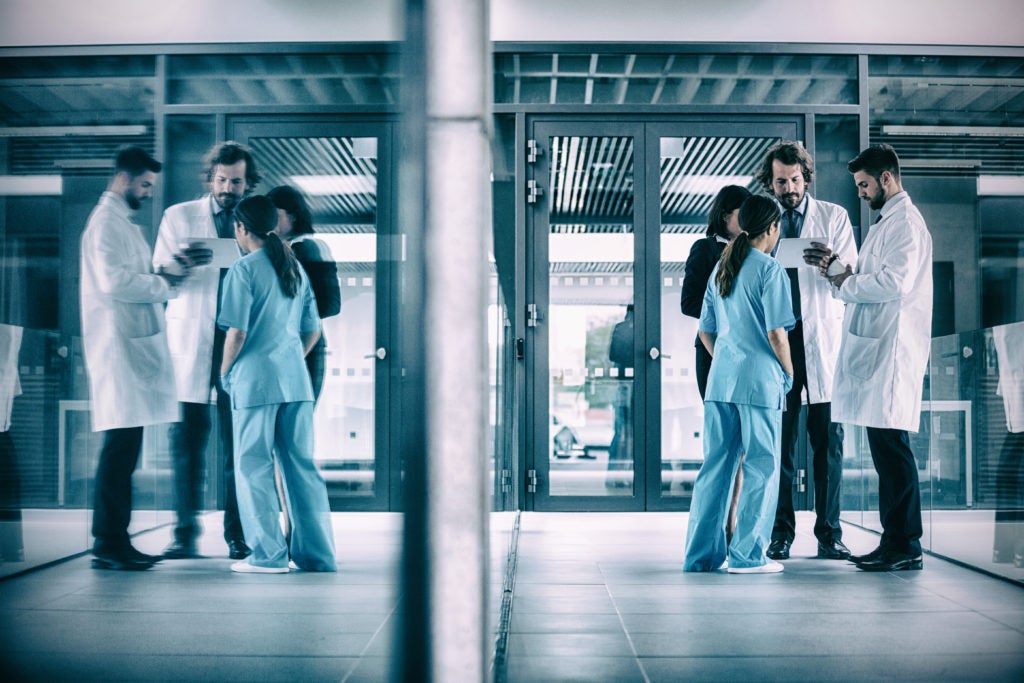 This is our five-part blog series on the most important characteristics of a unified technology platform. Read about the other four characteristics in this blog series: interoperability, single-source of truth, security and privacy, and scalability.
It takes a number of players to ensure smooth conduct of clinical trials. As trials grow larger, more complex, and globally distributed, there simply isn't room for miscommunication, disconnects between trial stakeholders, or uneasy relationships. To put things into perspective, a typical Phase III clinical trial has seen nearly 63% increase in investigative sites, an 86% increase in endpoints and an 88% increase in data points collected.1
We ask more from our patients, sites, IT, clinical operations and data managers than ever before. Crucial to the success of these teams and overall clinical trials are CROs, core labs, system integrators, and technology vendors to provide the needed support and infrastructure. Needless to say, close collaboration among stakeholders is essential to improve processes and efficiencies in the clinical trial process and reduce complexity.
Download the Five Characteristics of a Truly Unified Platform eBook, a comprehensive guide to what constitutes a unified platform, how it benefits trials today, and how it drives innovation.
FDA Support for More Collaborative Approaches
In a March 14, 2019 statement, the FDA reported that it is working with clinical trial stakeholders to improve collaboration and data sharing through the use of new technologies, infrastructure, and processes.2
Innovative approaches need to break down barriers between real-world data and clinical research so that evidence can be shared to improve cross-domain learning and ultimately result in more precision-based patient care. Among these approaches, the FDA recommended that trials should:
Incorporate data from electronic health records and adopt electronic informed consent to enroll more patients in clinical trials closer to where they live and work. This approach can reduce clinical trial participation barriers and increase trial stakeholders' ability to ask and answer important patient questions.
Incorporate computerized systems for more effective oversight through risk-based monitoring. According to the FDA statement, risk-based monitoring can be advanced using computerized algorithms that enable remote and central trial monitoring, along with advanced analytics that can be used to monitor data integrity as a trial is in process. Risk-based monitoring can also help sponsors focus on risks that have the greatest potential to adversely impact study quality.
This enhanced level of collaborative research, monitoring, and analytics can't be optimally achieved without a unified clinical platform as a core part of the technological infrastructure. A unified platform brings people, systems, and data together to form a collaborative, efficient ecosystem whose participants all work together to get the right treatment, to the right patient, at the right time.
Technology at the Core of Collaboration
A perfect illustration of collaboration is the one enabled by the group of apps offered as part of Google Drive. Google ensures seamless role-based access to view, download, and share files from anywhere in the world, at any time of the day. Individuals are not dependent on their teammates to send updated file attachments that need to be consolidated or appropriately managed to ensure working on the latest version of the file.
In the world of clinical trials, having the ability to collaborate seamlessly to execute the day-to-day activities of a clinical trial, such as conducting and documenting site visits, while having visibility into how data flows throughout the trial can make or break the entire process.
A 2017 survey conducted by Applied Clinical Trials and SCORR Marketing found that technology is a critical factor in facilitating greater collaboration among stakeholders in the clinical trial process. Specifically, respondents cited big data and cloud technology as primary influencers.3 According to the research, cloud-based clinical systems are well placed to unify disparate systems, eliminate duplicate processes and allow teams in different departments and groups to work off a single, complete view of the data. This unification strengthens collaboration among all players in the clinical trial process and, in turn, enables drugs to be brought to market faster.
Additionally, the data visibility that cloud-based software provides improves decision-making. Greater data visibility and collaboration helps teams share lessons learned with the broader clinical trial community for comprehensive future improvements.
With nearly 50 percent of all clinical studies run on Medidata's unified platform,4 the Medidata Rave Clinical Cloud is a cutting-edge platform that transforms the clinical trial experience and enables collaboration for patients, sponsors, CROs, and research sites. Our data-driven platform ensures that you enter data only once and re-use it everywhere on the platform, so you don't have to repeat work that other team members have already done upstream.
Watch Syneos Health talk about how Medidata's best-in-class technology helps their team collaborate for a more efficient clinical trial process.
[1] Tufts Center for the Study of Drug Development, July/August 2018
[2] Statement by FDA Commissioner Scott Gottlieb, M.D., on new strategies to modernize clinical trials to advance precision medicine, patient protections and more efficient product development. https://www.fda.gov/news-events/press-announcements/statement-fda-commissioner-scott-gottlieb-md-new-strategies-modernize-clinical-trials-advance
[3] http://www.appliedclinicaltrialsonline.com/benefits-rd-collaboration
[4] Medidata analysis based on data available on clinicaltrials.gov
Featured Articles
02
Mar 28, 2023
-

3 min read
03
Aug 15, 2022
-

2 min read
04
Oct 03, 2022
-

3 min read
Subscribe to Our Blog Newsletter