Medidata Blog
Recognizing Progress in Treatments for Blood Cancers
Sep 15, 2023
-

4 min read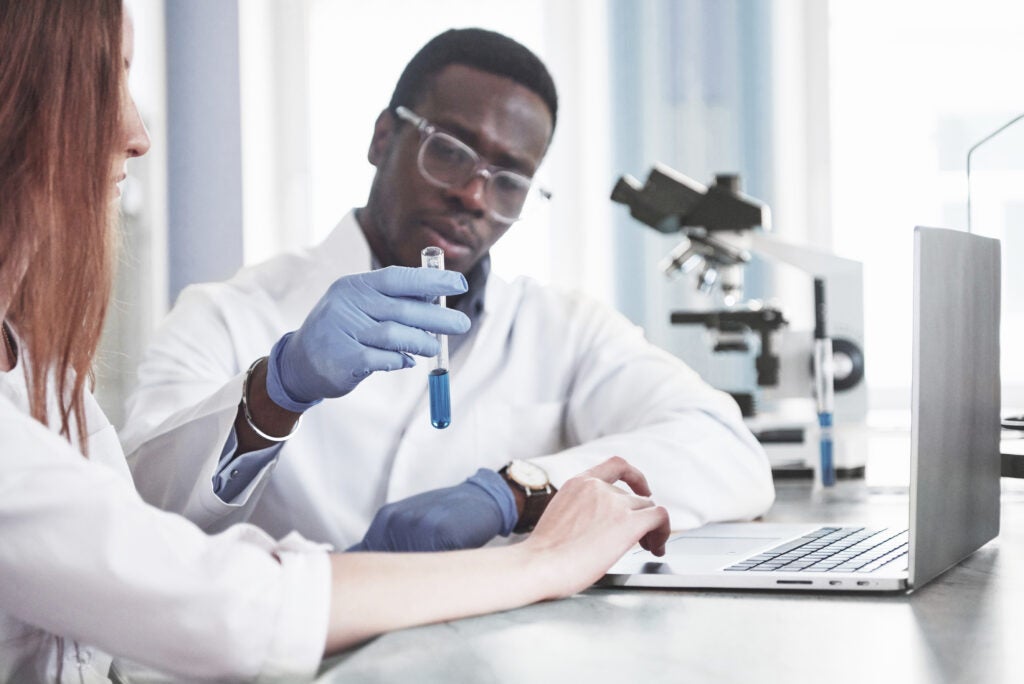 Blood Cancer Awareness Month occurs every September in an attempt to raise awareness about cancers such as lymphomas, leukemias, and myelomas. Blood cancers are the third leading cause of cancer death in the United States, and tens of thousands of Americans are diagnosed each year1. In fact, one person is diagnosed with a blood cancer in the United States every three minutes2. Blood cancers have unfortunately become increasingly common. And despite breakthroughs in treatments, survival rates and overall awareness still remain relatively low.
In recent years, immunotherapy has rapidly emerged as a promising form of cancer treatment, especially T-cell redirecting therapy, which has advanced the furthest in clinical development of the adoptive cell transfer (ACT) approaches. With this recent progress, patients can now turn to ACTs when traditional methods have been exhausted. T-cell redirecting therapies, such as Chimeric Antigen Receptor (CAR) T-cell therapy and bispecific antibodies, use a patient's own immune system to fight disease and offer tremendous potential. CAR-T cell therapy entered clinical trials over a decade ago, and emerged as an innovative and groundbreaking treatment for both adults and children with specific blood cancers. Since 2017, six CAR-T cell therapies have been approved by the FDA. Its wide use as a first-line treatment has been hindered for several reasons, including its associated side effects, limited access to treatment, and challenges in clinical development.
Many researchers seek external data to help overcome challenges in cell therapy development, but are frustrated by its many limitations. Recency, lack of approved therapies, and the limited size of cell therapy patient populations available within existing real-world data (RWD) or medical literature are among the most prominent challenges to leveraging external data. Medidata AI is proud to partner with teams developing treatments in blood cancers and to offer historical clinical trial data to help them design safer, faster trials to progress the next round of breakthroughs in our fight against blood cancers: 
1. Using Anonymized Patient-level Data to Investigate Patients Pre- and Post-CAR-T Therapy
Non-hodgkin's lymphoma (NHL) is a type of lymphoma that occurs when the body begins to produce too many lymphocytes, a type of white blood cell. The exact causes for this type of blood cancer are largely unknown, and there have been a variety of treatments that have been tested. CAR-T is a relatively new and successful therapy, but due to its recency, it has been challenging for clinical developers to find external data to validate comparative therapeutic efficacy or conduct in-depth analyses. 
However, Medidata AI is uniquely able to offer a high-fidelity synthetic dataset for NHL patients treated with CD19 Auto CAR-Ts and Bispecifics for CAR-T trials.The synthetic data allows for clients to conduct multiple analyses to identify optimal treatment patterns, patient cohorts, and patient-related outcomes. This allows clients to build optimal treatment regimens and refine their inclusion/exclusion criteria for future trials. The data set also helps clients design better future trials by considering prior or combination therapies.
2. Contextualizing Key Safety Events in Ongoing Clinical Trials
Acute Myeloid Leukemia (AML) is a historically very rare and life threatening form of leukemia that is often diagnosed in older adults. Advancements in treatment have helped reduce some of the deaths caused by AML, though five-year survival rates are still relatively low. It is often difficult to accurately understand the prognosis of many AML patients because of the lack of traditional AML endpoints available for comparison. Medidata AI's large clinical trial data repository has a robust dataset of AML patients from historical clinical trials who have been treated with approved standard therapies, allowing for customers to more easily contextualize findings such as safety events, prognoses, etc. Leveraging this unique dataset allows for greater insights of adverse events (AE) in larger populations than in individual trials commonly available in literature, as well as the accommodation of the customization of cohorts to match an ongoing trial's inclusion/exclusion criteria for a more precise comparison of background AE rates.
3. Leveraging an SCA® to Interpret Early-phase Trials and Drive More Regulatory Approvals
Acute lymphoblastic leukemia (ALL) is a type of leukemia that occurs in the bone marrow and affects white blood cells. New treatment options for ALL are growing rapidly, which offers greater promise for those living with the disease, but also presents more clinical development challenges. New treatments must be compared to the standard of care, which is difficult to do when the landscape is rapidly evolving. A Synthetic Control Arm® (SCA) has the ability to bridge this gap by providing a well-balanced and well-structured comparator to better understand the treatment effect compared to existing treatments. A top 20 pharma company leveraged a Medidata SCA to assess the treatment effect in the single arm trial of their investigational therapy in relapsed or refractory B-precursor ALL. The SCA was able to demonstrate an important effect of their therapies, which may not have previously been possible to observe otherwise. These interpretations can drive approvals that may otherwise not have been possible.
4. Identifying Crucial CAR-T Safety Information Early On to Facilitate Faster, Safer Trials
CAR T-cell therapy is a rapidly growing form of adoptive cell transfer cancer treatment. CAR-T has been an extremely promising therapy for a variety of different cancers, though there are still a few safety events that have caused roadblocks to the further success and development of the treatment. Some of these safety events include cytokine release syndrome (CRS) and neurotoxicity and cytopenia. Researchers have become frustrated with the lack of real-world data and literature that could potentially help reduce the number of safety events. Medidata AI has a growing database of CAR-T treatment data that can ultimately be leveraged by CROs and biopharmas to predict safety outcomes and the likelihood of AEs, determine optimal dosing, identify risk factors, and compare results to other treatments. This database can allow for researchers to develop safer, more effective CAR-T treatments. 
Blood Cancer Awareness Month highlights the progress that has been made in treatment development, knowledge enhancement, and prognoses. This month also brings awareness to the work that needs to be done to increase successful therapy breakthroughs and survival outcomes, while also remembering the millions of people whose lives have been impacted by blood cancer. 
Medidata Solutions is committed to powering smarter treatments for healthier people and continues to work with researchers to improve clinical trials, outcomes, and patient lives. A large historical clinical trial data repository and rigorous data methods have ultimately helped trials in different indications to bring treatments to patients in a faster, safer, and more efficient way. 
References
Related Articles
01
Feb 10, 2023
-

4 min read
02
Mar 01, 2023
-

< 1 min read
Subscribe to Our Blog Newsletter