Medidata Blog
Challenges in Penetrating a Paper-Based Market with Technology-Based Solutions
Apr 25, 2016
-

2 min read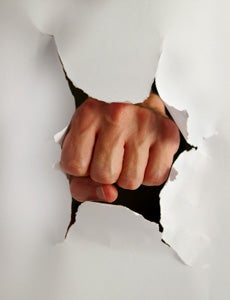 The usage of electronic data capture (EDC) and other technology-based solutions in clinical trials—e.g., interactive web-response systems (IWRS), clinical trial management systems (CTMS) and electronic patient-reported outcome (ePRO) tools—has shown a substantial growth over the last decade. However in Israel, the adoption rate of EDC by locally-based companies has not increased, and many are still using paper-based solutions for their trials. Yet, most of the sites in Israel are experienced with different EDC platforms as part of their participation in multi-national trials sponsored by leading pharmaceutical companies.
Before we go on, here is a short overview of Israel—or as it's called, the "Start-Up Nation." Israel is known for its advanced technologies and successful high-tech industry and is among the world's leading countries in this field. Furthermore, Israel features one of the world's finest healthcare systems. This is not the case when it comes to the local clinical trials industry. Low costs motivate local decision makers to stick to old-fashioned methods and systems. As a result (and due to the high cost of advanced solutions available), they are slow in their penetration to the market.
The Challenges
On the one hand, the country is leading in various rankings (like that of the Global Competitiveness Report) in terms of innovation capacity, quality of research institutions, patents per capita, providing technologically advanced products by government and corporate R&D spending. Furthermore, the local healthcare system is undergoing a computerization process based on a Ministry of Health decision from 2004 to incorporate electronic medical records into local sites. Almost 100 percent of the country's ambulatory medicine is managed by computerized medical files (almost four times more compared to the US)! And yet, on the other hand, when it comes to clinical trials, local entrepreneurs tend to use traditional and old-fashioned methods and technologies, compared to those commonly practiced elsewhere. For example, data is being collected on paper case report forms (CRFs), randomization is done manually (using envelopes) and CTMS's are not used for the management of the study. Additionally, the technological infrastructures in hospitals do not always support the regulatory requirements of electronic records in clinical trials, such as the CFR part 11 guidelines, as most hospital laboratories are unable to communicate with a study database and so on.
Our Observations
Based on previous experience and working with hundreds of Israeli-based companies, it seems that there are three main barriers preventing the introduction of advanced data management technologies to the Israeli market:
Lack of awareness to global standards (e.g., CDISC) and clinical data requirements.
Lack of local regulation regarding electronic data in clinical trials.
High costs to market prevent most drugs and medical devices developed in Israel from being commercialized since the required capital is astronomical. In most cases, rights to the projects or treatments are sold to a large international company after reaching a certain stage of development.
Bottom line, many Israeli entrepreneurs are lacking the ability to look much further down the line to realize the savings such advanced solutions enable during the course of the clinical trial.
Bioforum is addressing this challenge by promoting the topic in various seminars and conventions and simply through personal contact with opinion leaders in the industry. We are still facing a long way but believe that our new partnership with Medidata will help us in achieving this goal.
*Guest blogger Tali Amir-Azulay is the managing director of clinical data at Bioforum, an Israeli-based service provider of data management, regulatory submission, clinical supply and education and training activities and a Medidata Services Partner.
Featured Articles
02
Mar 28, 2023
-

3 min read
03
Aug 15, 2022
-

2 min read
04
Oct 03, 2022
-

3 min read
Subscribe to Our Blog Newsletter