Medidata Blog
Clinical Minds Podcast: When Will We Get the Vaccine?
Jun 17, 2020
-

3 min read
Episode Transcript: When will we get the vaccine?
Medidata is thrilled to present the launch of Clinical Minds, a podcast about clinical development. Our goal is to share what's happening in the world of clinical research today and the technology and ideas that are transforming it, and why this matters for patients, which is all of us.
Life as we know it screeched to a halt. Schools closed their doors, stores shuttered their windows, and entire cities went on lockdown. The lively thrum of human chatter and companionship that we took for granted has hushed to a dull echo, leaving once vibrant streets vacant and congested train stations eerily silent.
As weeks of prolonged quarantine stretch to months, there has a been a question on everyone's mind: when will we get the vaccine?
The hopes of the world are pinned on a COVID-19 vaccine that has yet to materialize. The problem is, it is hard to come by. Like masks, toilet paper, and hand sanitizer, vaccines are manufactured. But unlike everyday products, vaccines operate by a different playbook. The package at your doorstep is the final version of a product that was tested and retested for years. Meanwhile, the shot your doctor delivers may have been in the lab and clinic for a decade or more. Whether a vaccine is injected into your bloodstream or not hinges upon the tightly regulated clinical trial process.
Why does it take so long for drugs and vaccines to reach patients? What are clinical trials in the first place? Why are they so important? And most of all, does the urgency of the pandemic warrant this meticulous, time-honored process to be hastened? 
In our first episode When will we get the vaccine?, we talk with Alicia Staley, three-time cancer survivor, patient advocate, and Medidata's senior director of patient engagement. Alicia thinks a lot about the patient experience in clinical trials and how to make clinical development better. Think of this as Clinical Trials 101.
For more information, check out Alicia's article in Medium, Here's What Clinical Trials Look Like for COVID-19 (and Thousands of Other Diseases).
Subscribe to the podcast: iTunes, Spotify, Stitcher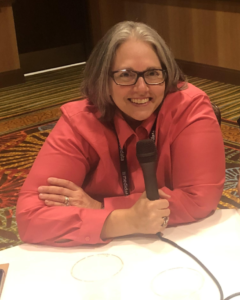 Alicia Staley is the senior director of patient engagement for mHealth at Medidata.  She has over 20 years of experience in software design and information systems management and works to infuse the patient perspective throughout the product development lifecycle and help engage patients in novel ways.
Alicia is also a three-time cancer survivor, first diagnosed with Hodgkin's disease as a sophomore during college. Over the past 10 years, she has applied her engineering background to improve the patient experience for those dealing with cancer.  With an extensive network of patient advocates and non-profit organizations, she collaborates with a wide range of stakeholders to improve processes and policies that affect patient care and clinical trials.  She has co-led several research studies on how patients share information in online forums and seek out clinical trial opportunities.
An early adopter of social media, she co-founded #BCSM, which attracts over 250 global participants each week to its scheduled online discussions. This foundational online social media support channel is recognized as the gold standard for disease-specific social media networks.
Prior to joining Medidata, Alicia worked at Cure Forward and Science 37 leading their patient recruitment and engagement initiatives to help advance clinical research. As a champion of patient advocacy and engagement, she understands the critical issues facing patients looking to engage in clinical research.  With a keen focus on improving access to clinical trials, Alicia is passionate about making a difference for all patients searching for information about clinical trials.
Featured Articles
02
Mar 28, 2023
-

3 min read
03
Aug 15, 2022
-

2 min read
04
Oct 03, 2022
-

3 min read
Subscribe to Our Blog Newsletter