Medidata Blog
Clinical Trial Financial Management: Investigator Grants Clinical Trial Forecasting
Jun 22, 2021
-

4 min read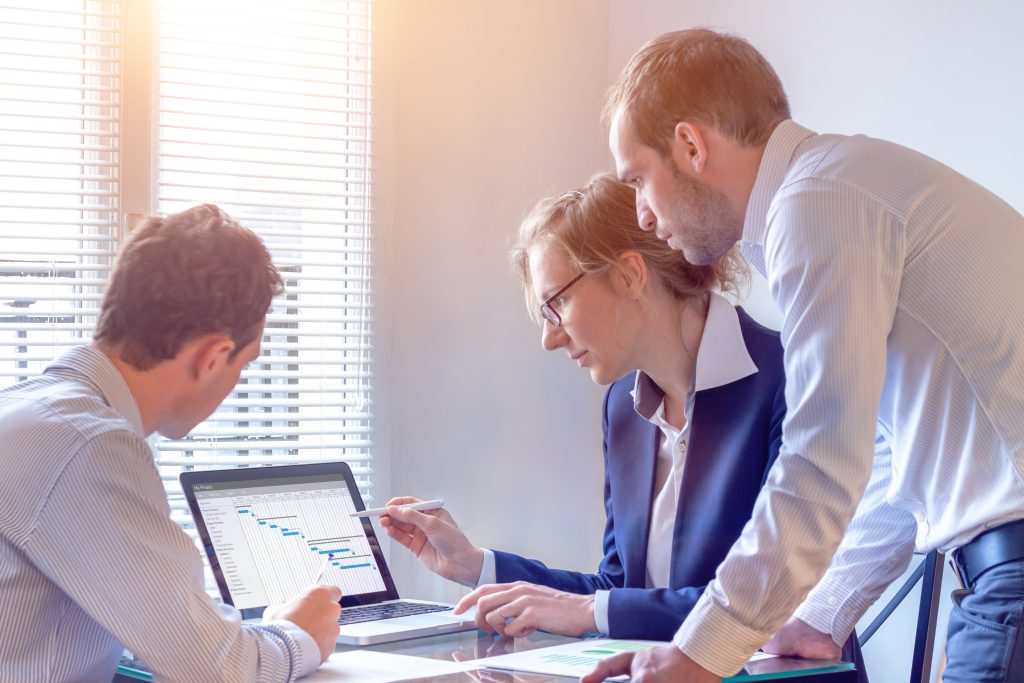 The Clinical Financial Blog was created to address the complexities that are encountered with financial management of clinical trials. With a lot of critical financial requirements still not fully understood and addressed, we've got you covered. Medidata's team of experts, who have lived and breathed the budgeting and site payments processes, will provide first-hand experiences, sharing knowledge and recommendations they've built over many years of direct experience with sponsors, CROs, and sites. This month's topic covers clinical trial investigator grant forecasting.
What does forecasting for clinical trial investigator grants encompass?
When thinking about clinical trial forecasts, I often describe it as translating one language into many dialects. The clinical trial protocol is the primary language, and the protocol components such as data management and biostatistics are the dialects. Today, we are talking about dialect clinical trial investigator grants. It's important to remember that investigator grants cannot be translated by simply looking at the schedule of assessments. When translating the protocol language into the investigator grant financial dialect, builders need to read through the entire protocol, including the footnotes. By doing so, the builder can establish a clear understanding of the following components: indication, phase, standard procedures, personnel time, standard visits/cycles, ad hoc procedures, ad hoc visits/cycles, complexity, locations, site costs, invoices, screen failures, dropout rates, and timelines.
What data do I need to bring together?
Besides having a clear understanding of the clinical trial protocol, builders need to have a mechanism for obtaining fair market value (FMV) for all the items described above to benchmark the protocol-specific investigator grant accurately. The key is to pay a fair amount for services performed. One great example of FMV is buying a house. When you purchase a home, you first need to understand the comps. And because FMV is not a single value, the comps fluctuate based on things like location, economy, and quality of schools. Similarly, FMV for grant budgets can fluctuate based on things like country, site, and investigator.
Are there ways to do it shorthanded?
Prior to obtaining a protocol, it's not uncommon to be asked for an estimate for a potential study. In this case, you can undoubtedly use estimated costs based on similar previously performed studies. However, once you have the protocol, there are no shortcuts. Suppose you do not accurately vet your protocol and use a trusted data source. In that case, you will certainly miss something, and the financial implications of that could be costly and, almost always, cause study timeline delays.
What are the benefits of using an advanced technology that can forecast?
In the example of buying a house, a real estate broker is often hired to help you better understand the comps in the neighborhood. Yes, independently, you can look up recent sales. Still, because you are not a broker, you are limited on the amount of publicly available information. So you won't have all the details needed to understand exactly why the home sold at that specific price. In the same way, to accurately create and forecast an investigator budget, you need a comprehensive FMV tool that allows you to benchmark with confidence, especially when creating a budget for a new indication, location, or site. By having the correct tools and database, the builder can design and report holistic, accurate budgets that are defensible. For example, there are plenty of COVID studies now. However, a little over a year ago, there were no COVID studies to reference for creating a forecast. Using sophisticated benchmarking tools that gather and mine internal and external data is imperative to ensuring accuracy and compliance. Without a technology with proven expertise, you are left blinded, and this not only skews your budget but increases timelines and delays start-up.
Do some tech vendors say they can forecast and really can't? How can I know the difference?
Yes! Forecasting a clinical trial investigator grant budget does not stop after you build a global or location budget. It also does not stop at the point of site contracting. To accurately forecast, you need to understand things like site start-up timelines, patient enrollment projections, screen failures, and dropout rates, to name a few. Once you begin enrolling subjects, you need to be able to develop your budgets based on actuals and re-forecast based on the most current projections. For accuracy, this all needs to align to your payment triggers and EDC data pull. Of course, you'll always have protocol amendments to keep the process even more exciting. It can feel like you're playing a game of "Where's Waldo," but this is why it's imperative to use technology that can not only surface those crucial data points but technology that can help you aggregate that data. You then want to use the technology that takes it a step further to help you interpret the various data points to complete the financial lifecycle and ultimately allow you to stay on budget and meet required timelines.
Learn more about forecasting and financial management with Medidata
About the Author:
Shelley Douros, Director of Product, Clinical Trial Financial Management
Shelley Douros is Director of Product at Medidata, focusing on clinical trial planning and budgeting. She has over 20 years of experience dedicated to cross-functional collaborations specific to clinical trial budgeting and forecasting, business operations, outsourcing, and investigator budget development and negotiations. Shelley has spearheaded the creation of financial lifecycle platforms for both sites and sponsors. She has served as a speaker and chair at numerous industry conferences and has authored many published articles. Shelley has a passion for uncovering pain points and identifying strategic solutions that lead to faster, effective, and mindful patient care.
Related Articles
01
Apr 20, 2021
-

5 min read
02
Aug 16, 2021
-

5 min read
03
Apr 08, 2022
-

3 min read
04
May 18, 2022
-

4 min read
Subscribe to Our Blog Newsletter
Clinical Trial Financial Management: Investigator Grants Clinical Trial Forecasting