Medidata Blog
COVID-19 Study Builds at Pandemic Speeds
Feb 19, 2021
-

2 min read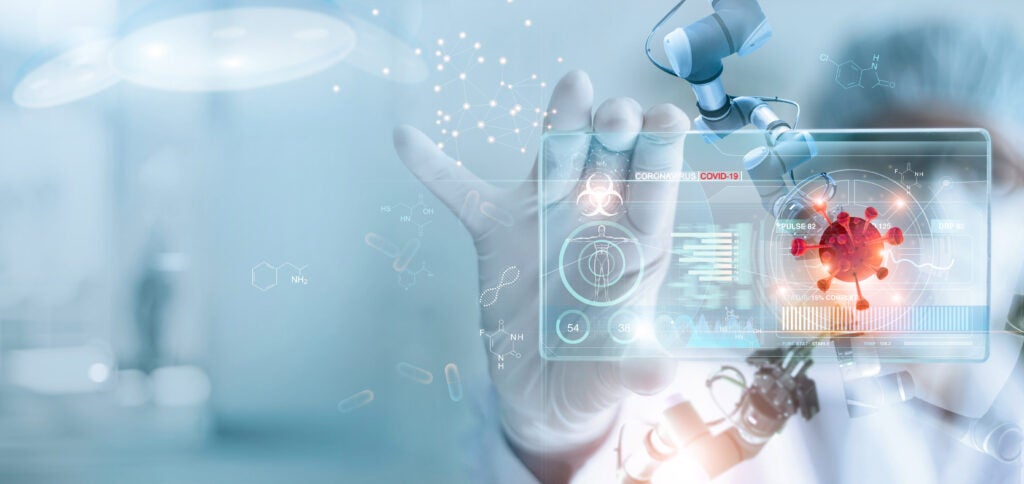 The need to rapidly develop both a preventive and therapeutic intervention against COVID-19 has propelled the pharmaceutical industry into action at an unprecedented pace. The demand for the reduction in study build times requires agile adoption of technology, process, and resources. Speed, without impacting quality and regulatory requirements, has never been more critical. 
Catalyst Clinical Research faced this challenge when a sponsor came to them with an aggressive timeline of only four weeks to build a COVID-19 treatment study. They had to pivot and shift their focus from other ongoing studies which had been temporarily put on hold due to the pandemic. 
Medidata's Edward Ford, senior director, client engagement, spoke with Corey Harrison, data manager at Catalyst Clinical Research, to get the scoop. Catalyst Clinical Research decided to use Rave EDC and Rave Coder along with Medidata's study build expertise to expedite their COVID-19 studies. The study began in March 2020, just as the pandemic was hitting, and so CRAs could not visit sites. 
This complicated the process to get necessary feedback, and an even bigger challenge arose: study timelines were now at one quarter of what they typically had been in the past, and review cycles had to all be synchronized to the new truncated timeline. Also, many forms had to be created from scratch to meet the new study needs, and Catalyst could not leverage their prior forms.
Catalyst selected Medidata as their partner to meet these challenges head-on, since they knew only we had the service expertise and technical capabilities to enable them to meet their tight deadline. With only four weeks to do the study build, Catalyst relied on their established partnership with Medidata—they knew our capabilities, that we'd be able to turn things around quickly, and they'd be able to gain valuable efficiencies by working with us.
Watch the full conversation with Catalyst Clinical Research
Rave EDC and Coder proved invaluable to expedite and streamline the study. Catalyst said they appreciated the user-friendly layout, which made data entry and coding easier and faster. According to Corey Harrison, "Medidata's Lab Administration module is a great resource; the query process is very straightforward and easy to understand—a powerful tool that helped us to enroll subjects ASAP." Catalyst was also able to utilize some of Medidata's standard forms which helped get them up and running more quickly.
Some lessons were also learned over the course of the study. The need to ensure that everyone involved understood the shortened review cycles and had knowledge of all the forms available to them through Medidata would have furthered the study's efficiency. Yet the high level of collaboration and communication between Catalyst and Medidata, and between Catalyst and their sponsor, helped to make the study a success. 
Even more critical was our ability to set and adhere to the very aggressive timeline. We avoided customizations that would have added time to the build and review process. Medidata's project manager worked with Catalyst every step of the way, and our helpfulness and flexibility enabled Catalyst to meet their extremely tight, unprecedented deadline. 
Catalyst's sponsor was very happy with the outcome—they have contracted with Catalyst for future studies. Sponsors and CROs such as Catalyst Clinical Research are utilizing Medidata's best-in-class technology and our rapid study build methodologies to shorten their study builds from 14 weeks to just four weeks to ensure fast study starts without impacting quality.
Featured Articles
02
Mar 28, 2023
-

3 min read
03
Aug 15, 2022
-

2 min read
04
Oct 03, 2022
-

3 min read
Subscribe to Our Blog Newsletter