Medidata Blog
How to Use Data Linkage to Track Clinical Trial Patients Lost to Follow-Up
Dec 16, 2022
-

2 min read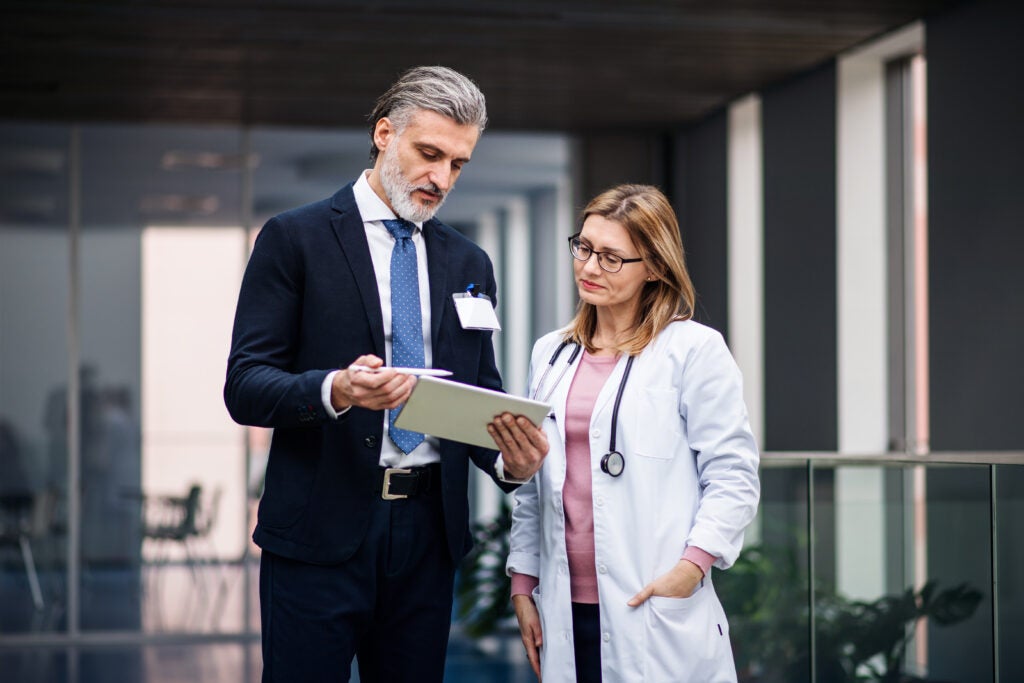 Data linkage—the process of connecting clinical trial data (CTD) and real-world data (RWD) to show a comprehensive view of the patient journey—is shifting the existing paradigm of clinical trials. Whereas CTD and RWD have traditionally existed in silos, a robust data linkage solution can help sponsors overcome these gaps that hinder evidence generation.
With a deeper understanding of patients' diseases, treatments, and outcomes, data linkage opens up limitless applications for tracking patients lost to follow-up (LTFU), contextualizing patient-reported outcomes, demonstrating treatment effectiveness and cost, and long-term safety monitoring. In the second installment of this four-part blog series, we examine how Medidata Link, the industry's only scalable data linkage solution, helps sponsors track patients lost to follow-up. 
The Challenge
When a clinical trial patient is lost to follow-up in a clinical trial study, it has significant downstream impacts on study costs and evidence generation. One major consequence is that sponsors can miss key clinical endpoints. To limit this risk, sponsors often extend recruitment efforts or plan larger studies than initially required. In some cases, too many lost patients can be a significant detriment to generating statistically valid effect estimates.
The Solution
By linking CTD to RWD, sponsors can derive key clinical endpoints in all linked patients (even if they are LTFU) by monitoring their RWD. This provides richer insights into overall survival (OS), progression-free survival (PFS), or changes to treatment pathways for an entire cohort. Ultimately, linkage to RWD helps sponsors understand why patients drop out from clinical trials (e.g. they may have been unable to participate due to an unrelated health event).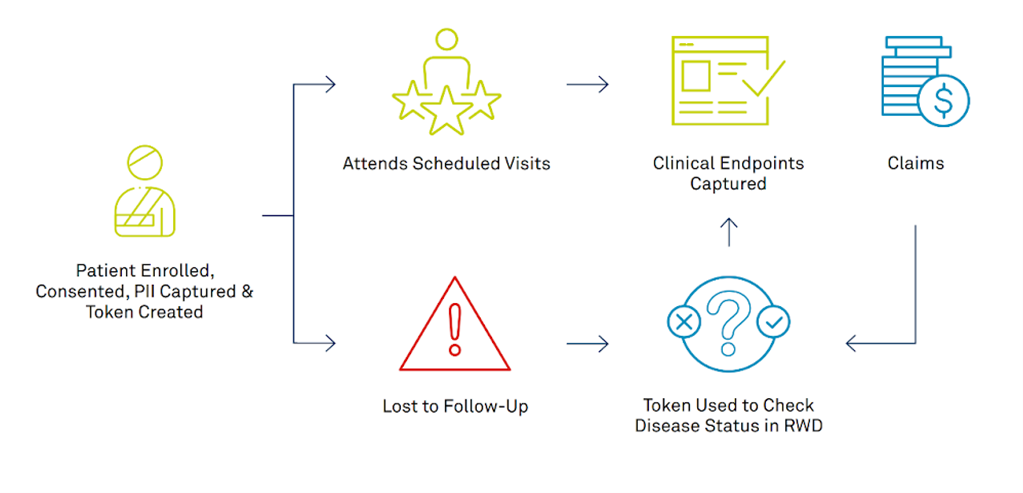 Sample Use Case – Oncology
Although this use case is in oncology, tracking patients LTFU has benefits for trials in a wide range of therapeutic areas across the clinical development life cycle.
An oncology diagnostic company running a Phase III trial is studying the accuracy of their test for early prediction of cancer. However, the sponsor is concerned that a high patient dropout rate (on average 19%) may undermine validity of their findings or require them to conduct a larger trial.
Sample Approach
Medidata Link's site-facing form collects

personally-identifying information (PII)

and

consent

during a patient visit without adding to patient or site burden.

Collected PII can link patients' CTD to their RWD to understand the underlying reasons for patients LTFU and longitudinally confirm clinical endpoints over time.

Insights gained from those patients LTFU can make sure the study maintains statistical power, while patterns in LTFU circumstances can potentially be used to inform future clinical trial study design.
Medidata Link can help supplement capture of clinical endpoints for patients through their RWD, even in cases where they are LTFU. This limits the need to recruit larger cohorts to compensate for lost patients, help sponsors meet regulatory standards, and reduce study cost and burden.
Download our eBook for more data linkage use cases to future-proof your clinical trials.

Related Articles
01
Dec 02, 2022
-

3 min read
02
Dec 20, 2022
-

3 min read
03
Dec 21, 2022
-

2 min read
Subscribe to Our Blog Newsletter