Medidata Blog
Direct-to-Patient Supply Management: A Critical Piece of the Decentralized Clinical Trials Equation
Aug 09, 2021
-

3 min read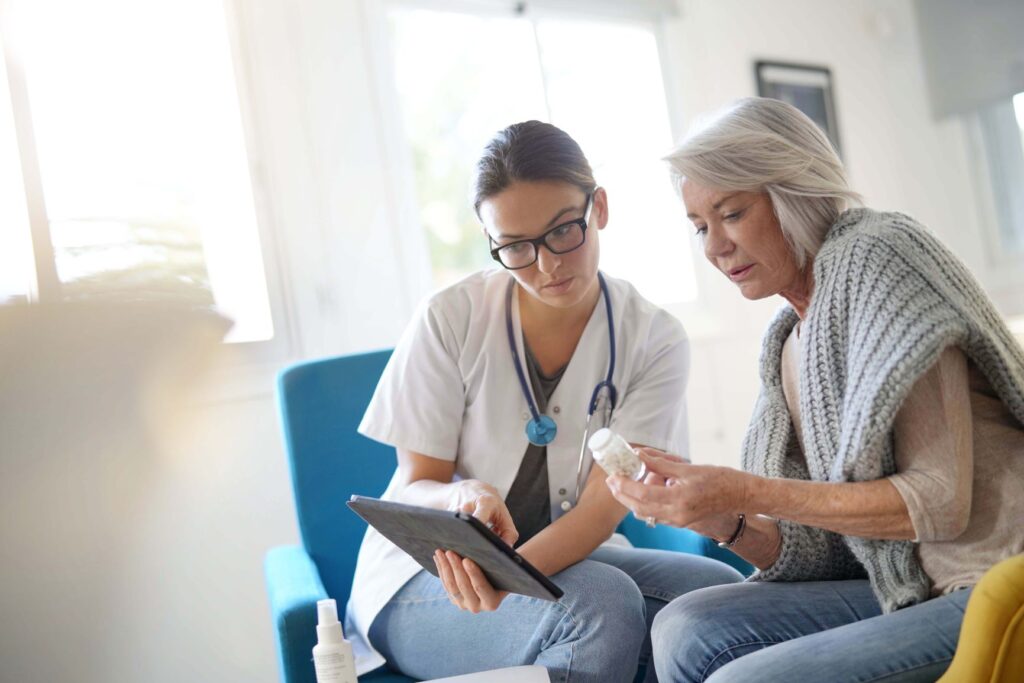 The global pandemic has accelerated the adoption of hybrid trials. As sites and sponsors navigate the challenges of designing and implementing decentralized trials, this presents opportunities from a patient recruitment and retention standpoint. As we move towards a patient-centric clinical trial model, reducing patient burden through remote tele-visits is a major benefit. Now imagine this—the trial is able to ship drugs directly to the patient's home after the completion of the remote tele-visit. This further reduces patient burden and increases patient retention.
Rave RTSM DtP (Randomization and Trial Supply Management Direct-to-Patient) brings investigational medicinal products (IMP) directly to a patient's home, bypassing the need for the patient to travel directly to a site.
Randomization and Trial Supply Management (RTSM) solutions play a crucial role in the success of decentralized and hybrid trials. Since drug supplies are being managed and shipped from distribution facilities directly to patients' homes, sponsors must have high-quality systems in place to accurately track the chain of custody, ensure patient-blinding, and handle other logistical challenges. Ultimately, this process delivers the right treatment to the right patient at the right time.
Virtualized Shipping Model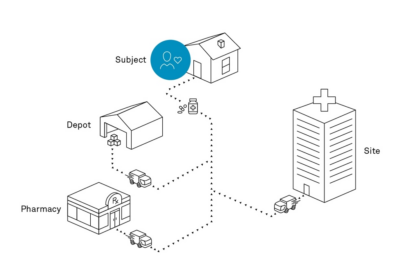 Figure 1. There are multiple shipping models that can be used for DtP including where IMP can be shipped from the site, the depot or pharmacy to the patient's home.
Sponsors and CROs can manage DtP shipments for clinical trials or medicinal device trials. The benefits are:
Patients are able to access customized care and novel therapies from the comfort of their homes
Biopharmaceutical companies are able to facilitate patient enrollment and increase patient adherence, which are central to the study's success
Due to COVID-19, regulatory authorities in some countries relaxed the guidelines for protocol-specified visits and allowed sponsors to evaluate alternative methods for visits (e.g., phone contact, virtual visit, etc.). This has led to an increase in the need for a system that accommodates automatic shipment of drug supplies directly to the patient's home. Additional benefits of DtP can be derived from the pooling of clinical drug supplies at the distribution facilities, which reduces IP wastage and the need for site-to-site shipments.
In the past decade, prior to COVID-19, there were significant changes in the drug development and clinical trial industry. Combined with the increased number of randomized clinical trials related to COVID-19, the number of registered studies has grown exponentially, as shown by the data on clinicaltrials.gov.
Traditionally large pharmaceutical companies continue to drive a significant share of clinical trial volume. However, it is the emergence of new, smaller biopharma companies that is driving the increase in the number of trials, resulting in a larger share of the clinical trial R&D marketplace. This change in landscape is having an impact on the design and expectations of clinical trials. The disruption in the landscape has created the need for technology to adapt to the changes in clinical trial designs quickly and seamlessly.
Rave RTSM is uniquely placed to support the fast-changing pace of clinical trial design and execution. Unified with Rave EDC, Rave RTSM offers flexibility to make mid-study changes that are needed for protocol amendments and adaptive studies. Rave RTSM for DtP supports timely shipments to patients directly from sites, pharmacies, and depots. Streamlined workflows limit the manual effort required for the process, significantly reducing key cycle times:
Additional key features of Rave RTSM for DtP include:
Use in new and existing studies
Ability to set individual visits to Direct-to-Patient through the treatment schedule
Configurability on the visit and site level
Manual dispensations sourced from site inventory
Replacement and unscheduled visits
Sites can be configured to follow the DtP visit schedule or to dispense from site inventory, supporting a trial combining virtual and physical sites
Full lifecycle view of DtP shipments and dispensations
The COVID-19 pandemic not only necessitated the need for Direct-to-Patient trial medication delivery but demonstrated the efficiency when patients are able to receive experimental medications at home. This avoids a journey to a clinical trial site, which can facilitate patient adherence, making trials more successful.
Medidata's Rave RTSM DtP allows sponsors to maximize the benefits of DtP. For more information, please see our Direct-to-Patient Fact Sheet.
Featured Articles
02
Aug 01, 2022
-

4 min read
03
Aug 15, 2022
-

2 min read
04
Oct 03, 2022
-

3 min read
Subscribe to Our Blog Newsletter
Direct-to-Patient Supply Management: A Critical Piece of the Decentralized Clinical Trials Equation