Medidata Blog
Eli Lilly And Company Has A Plan To Speed Clinical Development In Emerging Markets
Aug 08, 2016
-

5 min read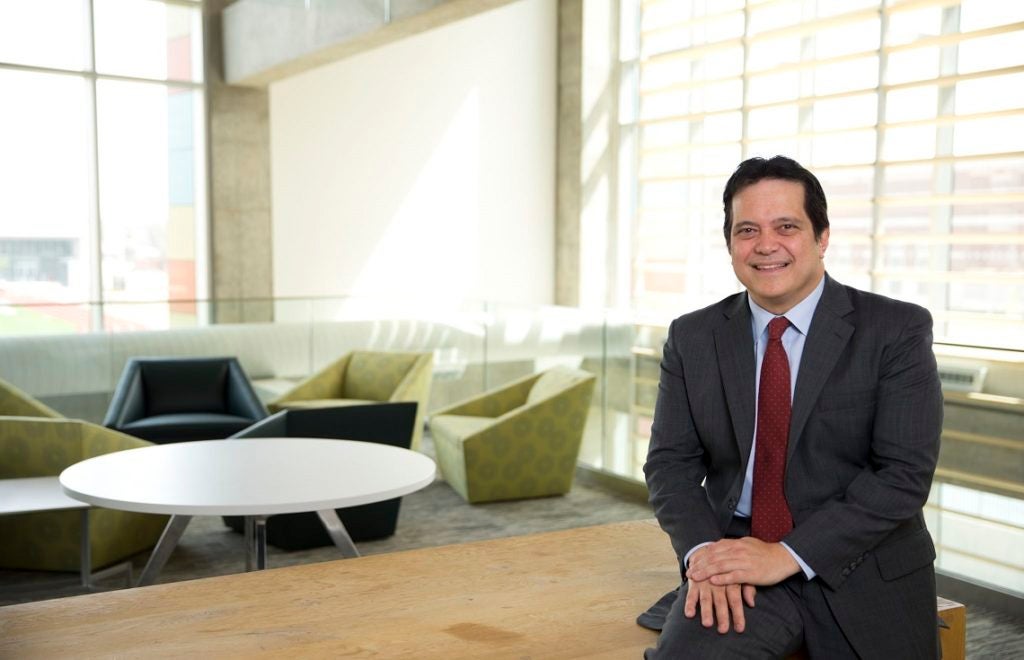 Chito Zulueta was appointed president of emerging markets at Eli Lilly & Co. in 2014. He has held various roles at Lilly, most recently as president of Eli Lilly Japan. He spoke with us about the company's clinical development strategy for emerging markets like China and South Korea.
[This two-part series first appeared in Forbes MedidataVoice.]
Some of the common challenges of clinical development in emerging markets are cost, speed and quality. How do you address these issues?
Because of the heterogeneous nature of emerging markets there are certain countries where the clinical capabilities are world class, so it's not an issue of execution or logistics. Countries like South Korea, Argentina or Israel are pretty much at world standards from a clinical development perspective, so that's not an issue for us, and that's why we leverage many of these countries.
Now there are other markets that are very important strategically for us that don't have that same level of clinical development capability. China is a different story. i don't think their capabilities are up to where their north Asian neighbors are, but you could do clinical trials there and do them effectively. the big issue there is getting China to be closer to the global development path.
China has issued new regulations that make it less attractive to incorporate China into multinational trials, because you don't want to delay development in the US, Europe and Japan due to a trial in China. We're looking at different options, including international multicenter trials, because ideally we want to include China, and that's our intent because it's a strategic country for us. In some cases it makes no sense to include China in global development but instead include them in parallel development.
There are two groups of countries in emerging markets in terms of clinical development. There's a group called the Free Sale Certificate countries where you use approvals from the U.S. and EU as your dossier for submission. Many of these countries are included in our trial sites, but it's not a requirement for the country. We're able to launch in these countries earlier than in countries with more trial requirements.
Then there's another set of countries that require the inclusion of their own people into global trials - including South Korea, China, Hong Kong, Russia and India. These are very important markets for us, therefore we try to include them in global trials, and that sometimes poses a problem because there's just limited funding for the number of patients required for a global trial.
Are there steps a company can take to accelerate development and approval in a country like China or South Korea?
Right now the key intervention is to include those countries in your global trial. That's the quickest way. But sometimes, whether because of the protocol, or number of patients required, or timing, it just doesn't work to include those countries in development. One product that comes to mind is solanezumab for Alzheimer's. We didn't include China in the global trial because they don't have the brain imaging capabilities that are required for the trial.
In the case of China we are exploring the possibility of doing full local development in China for our innovative molecules instead of adding China to global trials. And that means doing local manufacturing in China for those molecules and doing local clinical development. The hypothesis is that if we do it locally and partner with a local company, that we will gain ground in the actual development and regulatory approval process that you don't gain by just taking the imported path. That's the hypothesis, and it is an important strategy that we are pursuing.
How about companies that choose not to partner with local companies?
At the end of the day they are still going to say you are a foreign company, whereas if you're able to identify key strategic partners who've got the clinical development and manufacturing capabilities it puts a local face to the molecule and development.
To expand into all these different markets, resources can be stretched thin pretty quickly. Can you talk about that decision making process for which drugs you develop for each market?
In countries like China, the question is how do you decide which molecules to bring into local manufacturing. Our pipeline includes small molecules and large molecules, but there's a heavy emphasis on the large molecules.
Small molecule development is obviously a lot easier because of the manufacturing side of it. Large molecules are far more complex, because you're talking about cell banks. If you have a different cell bank in China than what you have for your global development, does it almost become a different molecule? The quality in manufacturing complexity is far more significant than for the small molecules.
When you seek approval for new drugs, do you find you need to show comparative effectiveness to existing drugs on that market?
It is changing. The sophistication is very different depending on the country. South Korea is clearly at the forefront on cost effectiveness to get your product reimbursement. In other countries where there is less centralized reimbursement or less of a single-payer system. there's less emphasis on cost effectiveness.
South Korea is highly sophisticated, so we have to come in there with significant health outcomes analysis in order to negotiate reimbursement. China has said that they want to look at  potential health outcomes cost effectiveness analysis to justify pricing in the country for new products, although it's early days for that. It is clear to me that all countries are headed that way.
There is a sincere desire for almost all governments to expand healthcare coverage to as broad a population as possible in their countries. The question becomes affordability, and they are looking at health economics as a measure that will allow them to make a broader healthcare system more affordable, and that's why they are looking for mechanisms that will help them do this.
And so then what is the impact on companies? Does this make trials more complex?
I don't think it makes it more complex on the clinical trial side, because more often than not the global trials provide us the appropriate endpoints and protocols that allow us to have  appropriate health outcome discussions with the authorities. The impact is that we need to develop and improve our pricing, reimbursement and access capabilities in these markets.
How do you see emerging markets changing the life sciences industry?
I think we will see far more innovation coming out of emerging markets, and I would particularly mention North Asia. We have a partnership with Shanghai-based Hutchison MediPharma for a cancer therapy they discovered and developed. I think we are just seeing the tip of the iceberg here. China will be a force in the development of innovative biopharmaceuticals in the future, and South Korea is almost a step ahead of China.
South Korea has shifted from a being a source of biosimilars and generics to being a source of innovative molecules.
It's clear to me that emerging markets will be the growth driver for the pharma market. There will be volatility. For instance in 2015 you will see that with the strengthening of the U.S. dollar, emerging markets' contributions to overall pharma growth is not what we originally expected because the U.S. dollar is stronger than expected. Obviously post-2015 we will see continued strong value from emerging markets.
The key is to be able to continue to grow profitably with high integrity and that's a fundamental part of our strategy. Other companies in China have had issues, and you don't want to compromise integrity.
As these economies grow, you will see more governments and companies focus on biopharmaceuticals as a strategic growth economic driver, so I wouldn't be surprised to see more innovation from these local companies.
Featured Articles
02
Mar 28, 2023
-

3 min read
03
Aug 15, 2022
-

2 min read
04
Oct 03, 2022
-

3 min read
Subscribe to Our Blog Newsletter