Medidata Blog
Five Ways to Manage Your Trial Effectively in a Fast-Changing Global Environment
Mar 10, 2020
-

4 min read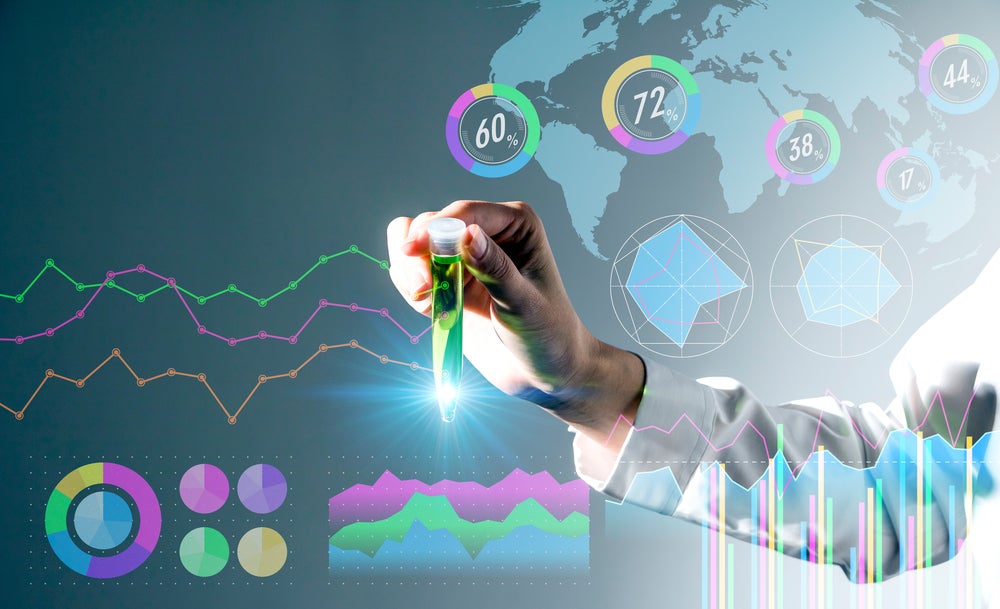 Over the past half-century, clinical trials have grown increasingly complex. A flood of new data from novel sources combined with more elaborate study designs and tougher regulatory standards have lengthened timelines and hiked costs, contributing to a steady decline of efficiency. It all adds up: Nearly half of all drug launches underperform revenue expectations.
And if that isn't enough, the outbreak of COVID-19 worldwide is having an effect on how life sciences companies operate their businesses, including how clinical trials are conducted.
Most clinical trial research organizations have tried to adapt by tweaking a platform here, adding a new app there, but this has only yielded patchwork systems of sites, spreadsheets and dashboards that further burden the process. On average, over 25 different solutions are used in a clinical trial workflow today, making data traceability, human subject oversight and timely payments a Herculean task. The risks are great: errors in reporting serious adverse events to the FDA, errors in payments, breaches in data security. 
Pressure on clinical operations professionals has never been higher. In addition, the traditional ways in which clinical trials are being conducted are being put to the test as COVID-19 continues to spread, having repercussions for pharmaceutical companies, CROs and the like. The potential pandemic situation is further making the case that using technologies that allow for remote gathering of data from patients, getting experimental medications to patients at home and managing systems through a centralized platform will help companies manage trials more effectively.  
Below, we take a look at these applications and their functionalities, all part of Medidata Rave Clinical Cloud, that can work together to vastly simplify trial management.
Centralized Statistical Analysis
Machine learning is a powerful tool for statistical analysis and advanced anomaly detection. Some applications such as Rave CSA can crunch one million plus data points and 4,000 data patterns in less than one hour. With one in six new drug applications failing during first-cycle approval, the value of enhanced analytics capabilities for continuous monitoring cannot be overstated. The use of machine learning can be invaluable when trying to detect enrollment rates, violation of inclusion/exclusion criteria for enrollees, violations of protocol, and many other compliance or performance red flags. 
Risk-Based Quality Management
Clinical trial monitoring is one of the top three cost drivers for clinical studies in the U.S. With centralized monitoring technology powered by Centralized Statistical Analytics, trial sponsors can establish quality tolerance limits according to the specific needs of a given trial, and identify deviations in a trial as they happen, rather than weeks later during site monitoring visits. This can enhance data validity as well as participant safety. In a retrospective analysis based on anonymized site data from studies used in four recent new drug applications, for example, centralized analytics detected (with 87 percent accuracy) sites that had been found by the FDA to have one or more regulatory deviations during inspection. 
Currently, some companies are unable to send monitors to clinical trial sites as a result of COVID-19. For example, clinical trials in China with remote monitoring are some of the only ones still ongoing in that country. As a result, measures that promote remote trial capabilities, virtual trials and drug pooling and shipping -- such as Rave functionalities  -- will become an essential part of conducting trials.
Clinical Trial Management Systems
Study teams are facing fewer resources, tighter timeframes and smaller budgets, while coping with exponential increases in data, complex study endpoints, and more sites. Managing activities and information across multiple, disparate systems is cumbersome, time-consuming, and can lead to mistakes. An effective clinical trial management system (CTMS) is data-driven and can efficiently plan, conduct, and monitor every aspect of your study, including inclusion and exclusion criteria as well as irregularities in study protocol and design. It streamlines, accelerates and improves trial management, while ensuring regulatory compliance and inspection readiness.
Trial Master File Management
Trial master files (TMF) can comprise 100,000 plus documents, and some 35% of clinical trial inspections have delays because the TMF is not complete or readily available. But trial master file technology can generate new study plans in minutes and create customizable file plans. Intuitive workflows and remote review and approval access can ensure that a TMF is complete, high quality and can be prepared in a timely fashion. While auto-naming and metadata help content to be standardized and making it easy to file, advanced search algorithms and missing-document reporting make content easy to find and to track in real time for start-up progress assessments. 
Clinical Trial Financial Management 
Financial challenges are growing in the clinical trials business. The numbers of payments that must be tracked, alone, have risen exponentially, with 63% more clinical research sites participating in research today versus the early aughts, and 70% more clinical trial procedures that need to be paid for, according to Tufts Center for the Study of Drug Development. Meanwhile, some 60% of clinical research sites still use manual financial processes and are ill equipped to manage this growing volume of payments, according to the SCRS Site Payments and Patient Reimbursement Survey from 2017. But a good financial management system can input multiple types of data—site activities and costs, study timelines, fair market values, study budgets, operational activities—to create automated and real time reporting on accruals, invoicing, forecasting and tax calculations. Such a system also connects clinical research organizations, sponsors and sites through a single access point for payments and invoices, site master data management, global tax calculations and disbursements. 
Managing a clinical trial safely and effectively does not have to be onerous and fraught with the burdens of manual processes and siloed clinical systems. Given the increasing demands placed upon clinical operations teams, having an integrated clinical trial management system with multiple capabilities, such as the Medidata Rave Clinical Cloud, makes business sense. The Medidata Rave Clinical Cloud has all of these capabilities and more powerful oversight and protection of human subjects together with lock-tight data integrity in one simple solution. Enter data once and use it everywhere. 
Learn more about how to ensure effective management of your clinical trials here. 
Featured Articles
02
Mar 28, 2023
-

3 min read
03
Aug 15, 2022
-

2 min read
04
Oct 03, 2022
-

3 min read
Subscribe to Our Blog Newsletter